Outsource SEO Services: How To Do it Effectively + Benefits
Adam Heitzman
January 11, 2023
As a marketer or business owner, you're fully aware of the immense benefits that SEO can offer your brand.
But you also appreciate that an SEO program takes time and the work of expert personnel to yield sustainable positive results.
The trouble is that many businesses don't have these human resources available in-house. This leaves them with two options: hire and train an internal SEO team or outsource SEO to a dedicated team of specialists.
In this post, we'll break down everything you need to know about the second option. We'll cover the benefits of outsourcing, discuss your various options, and explain what to do to pick the perfect SEO partner for your business.
But first, what exactly do we mean by SEO outsourcing?
What Is SEO Outsourcing?
SEO outsourcing is the practice of contracting out your company's SEO activities to a third-party team of SEO professionals.
Depending on your specific needs and marketing goals, your outsourced team will manage core SEO activities, such as:
Technical audits and analysis
Robots.txt file set-up
Schema markup
Keyword research
On-page optimization
Internal linking
Page speed analysis
CTR optimization
Content strategy
Content production and publishing
Digital PR
Blogger outreach
What Are the Benefits of Outsourcing SEO?
Here are some of the main advantages of outsourcing SEO.
Free Up Time
Perhaps the most obvious advantage is that it gives you and your team more time to focus on other high-impact business activities.
Instead of spending hours fixing crawl issues, reclaiming broken backlinks, or analyzing keyword sets, outsourcing means your business can concentrate on doing what it does best and still reap the rewards of better search visibility.
Benefit From Expertise and Experience
Outsourcing SEO to seasoned professionals lets you tap into their combined years of experience in delivering results for clients across a range of projects and industries.
This breadth and depth of knowledge make them well-equipped to tackle even the most complicated SEO problems.
Eliminate the Time and Cost of Hiring
Building an internal SEO team is expensive. Recruitment, training, salaries, software, and equipment don't come cheap.
What's more, getting a newly-formed team fully up-to-speed can take weeks, if not months.
Outsourcing SEO means you can avoid all the overhead costs associated with creating an in-house team and start making progress on your SEO campaigns immediately.
Scale More Rapidly
Once you have an entire team of experts working on your SEO program, you improve your ability to grow your business more quickly.
The cost of outsourcing will remain relatively stable while the revenue you generate from more organic traffic will continue to grow.
When Should You Outsource SEO?
Now that we've covered the benefits of outsourcing SEO, under what circumstances does it make sense to pursue this option?
SEO outsourcing might suit you if you meet one or more of the following criteria.
You Lack Time, Resources, or Expertise
Effective SEO isn't as simple as optimizing your site for a few target keywords, creating a handful of blog posts, and then sitting back as your traffic, leads, and sales skyrocket.
The world of organic search is extremely competitive. Thousands of brands across every imaginable niche constantly battle for limited real estate on Google's results pages. Long-lasting success in this type of environment requires thoughtful planning, diligent execution, and non-stop analysis and adjustment.
If you don't have the internal bandwidth, tools, or knowledge needed for this ongoing process, outsourcing your SEO is probably your best bet.
You Need Consistent and Reliable Results
Experienced SEO professionals know how to find low-hanging fruit that deliver quick wins and how to design and implement strategies that yield lasting results that grow your business.
This knowledge ensures that your SEO program is founded on best practices that are known to work. On the other hand, an inexperienced SEO practitioner is liable to make costly errors and miss valuable opportunities for growth.
You Need to Scale
As we mentioned earlier, the onboarding period for an outsourced SEO team is pretty short. Once they understand your business and marketing objectives, they can instantly get to work on your SEO campaign.
Moreover, outsourced SEO teams benefit from a range of expert personnel, established workflows, and best-in-class technology. This means they can achieve a far greater level of productive output compared to a typical in-house team of SEOers.
Looking to Outsource SEO?
Dominate Search with the 4X SEO Company of the Year. We develop custom SEO Services proven to get you more customers.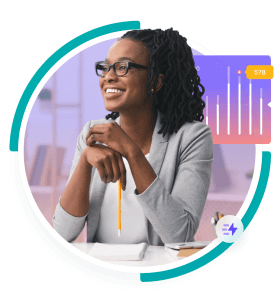 What Are Your SEO Outsourcing Options?
Now that you're up to speed on how outsourcing SEO could help your business, you're probably wondering what outsourcing options are available.
There are three main ways to outsource your SEO.
Hire an Independent SEO Professional
The cheapest approach is to offload the bulk of your SEO tasks to a capable SEO freelancer or contractor.
This is a particularly good option for smaller businesses with modest SEO goals. This is due to the simple fact that a freelancer or contractor is only one person. No matter how talented they are, the scope of your SEO projects will be inherently limited.
This approach also requires a considerable degree of oversight on your part. Finding someone who can deliver consistent, high-quality work and isn't distracted by other client projects is no mean feat.
Moreover, this approach may also require more hands-on involvement by you and other members of your team. For example, contractors will often provide SEO recommendations that only your internal team can implement.
Hire a Full-Service Agency
The second option is to hand over the controls of your SEO program to a full-service agency.
These companies offer SEO as one of several digital marketing services. For this reason, they are a great option if you're looking for assistance across multiple marketing channels.
Unlike hiring a solo vendor, outsourcing work to a full-stack agency gives you access to the knowledge and creativity of a diverse team of marketing experts.
However, since SEO isn't the core offering of many of these companies, you might not receive the sophisticated level of service you need. That said, plenty of full-service agencies are capable of delivering top-tier SEO work.
Hire an SEO Agency
The last option is to team up with a specialist SEO agency.
These companies live and breathe SEO, earning their keep by helping clients succeed in the world of organic search. Members of an SEO agency will regularly share ideas and ensure they're up to date on the latest developments in the field.
This exclusive focus on SEO allows such agencies to devise and implement rock-solid strategies capable of delivering truly outsized results for clients. However, this exclusivity also means you'll need to hire other vendors if you want support for other marketing-related work.
How Should You Outsource SEO?
Whether you recruit the help of an independent SEO professional, a full-service agency, or a specialist agency, how should you find the right SEO partner for you?
Here's the three-step process you should follow.
1. Clarify Your Goals and Service Requirements
The first step is to determine exactly what you need from an outsourced SEO team.
For example, you might only need help to conduct keyword research and competitor analysis to give your in-house content team direction for the next quarter's editorial calendar.
On the other hand, you might need broad-spectrum support across everything from technical SEO, on-page SEO, local SEO, content marketing, and link building.
So to figure out what level of service you need, you first need to iron out your SEO goals and set a realistic timeframe for achieving them. The more specific your objectives, the more clarity you'll have about what you do and don't need from an outsourced team. Vague targets like "I want more traffic" or "I want to rank at the top of Google" just aren't instructive enough.
When deciding what your SEO goals should be, consider questions like:
What sort of traffic would be most valuable to you? The answer should dovetail with your business objectives. For example, suppose your company's priority is to increase revenue from new customers by 20% within six months. In that case, your SEO goal might be to double traffic to bottom-of-the-funnel content.
Are there major gaps in your customer journey that SEO and content marketing could address? Where are they?
When it comes to lead generation, how does organic search compare to your other channels?
How much revenue do you want your SEO program to generate within a year?
Are there specific brands you want to emulate or compete with?
Does your company serve customers across multiple geographical regions or within one specific location? If the latter, do you need to improve your local SEO?
Do you already have content on your website? If so, which topics have performed best? What does this suggest about where you should focus your content efforts moving forward?
Your outsourced SEO team will find it much easier to design a strategy that meets your needs if you clearly understand the big-picture outcomes you want to achieve.
2. Evaluate Different SEO Service Providers
The next step is researching various SEO service providers and selecting one that suits your business.
When evaluating a given provider, your first port of call should be to check out their website. If their site seems clumsy and poorly designed, or if the site is hard to find in the first place, it's probably safe to assume their SEO services won't be that good either.
But if they do have a high-quality website, you should home in on their reviews, testimonials, and case studies. These will give you a pretty good sense of what it's like to work with them and what kind of ROI they can deliver.
Once you like the look of a company, the next step is to request a consultation call. Here are the type of questions you should ask them:
Which SEO services do you offer?
Do you provide content production services?
Have you worked with a business like ours before? What were the results?
What are the typical turnaround times for specific deliverables?
What metrics do you use to measure success for different workstreams?
How will you understand my audience's needs?
How will you measure campaign performance? And how will you adjust if campaigns are underperforming?
How often do you typically update clients on campaign performance?
Do you assign each client a project manager?
Do you provide a client dashboard/ project management portal?
What tools do you use?
Do you use subcontractors?
Are your team members Google certified?
How soon can you start?
Any SEO provider worth your time and money will be able to answer these questions with confidence and transparency. After your call, request a custom quote and proposal.
3. Hold Your Outsourced SEO Team to Account
Once you've signed on with your new SEO partner, make sure you kick things off by restating your objectives so that the strategy they use is aligned with your vision.
A kick-off discussion is also an opportunity for both parties to set expectations for communication cadence and reporting schedules.
Remember that you'll need to give your outsourced team some time to implement the new strategy before you can expect significant SEO improvements. That said, you should pay close attention to monthly and quarterly performance reports and ask your team to outline their reasoning for any notable campaign adjustments.
Ultimately, the goal is to build a harmonious working relationship in which you and your SEO team are on the same page.
Looking to Outsource SEO?
Dominate Search with the 4X SEO Company of the Year. We develop custom SEO Services proven to get you more customers.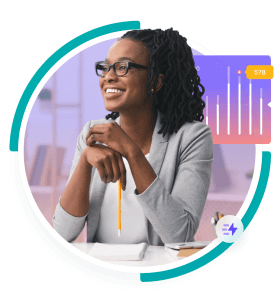 Time to Outsource Your SEO?
Outsourcing SEO is a great option for businesses that want to develop a successful SEO program but lack the time, resources, or personnel to do so internally.
We've seen there are three main ways to approach outsourcing: hire a freelancer or contractor, a full-service digital agency, or a specialist SEO agency.
Whichever route you take, it's essential to clarify your SEO goals and ensure that any potential partner can live up to your unique service requirements.