SEO RFP Template with Sample Questions
Adam Heitzman
January 18, 2023
Looking for an SEO request for proposal (RFP) template? You've come to the right place.
Save yourself the trouble of trawling through tons of sites by simply downloading our free SEO RFP template below.
Download Now: Free SEO RFP Template
If you are vetting SEO agencies and need an SEO RFP template that can be customized to your needs, simply enter your email and we will instantly send you the template.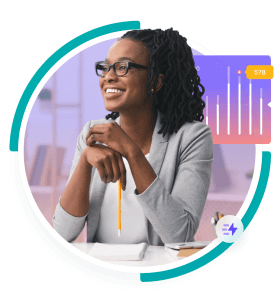 Whether you're looking to level up your existing SEO program or start one from scratch, chances are you'll want to partner with a high-quality SEO agency that can bring your ambitions to life.
But vetting different SEO agencies to find the right match for your business can be a challenging undertaking.
The good news is that a well-crafted RFP makes outsourcing SEO services much more straightforward. The RFP process lets you gather proposals from various agencies and compare them side-by-side based on the predetermined criteria you've laid out. This allows you to reach an informed decision that makes the most sense for your business.
So, in addition to giving you a free template to help you on your way, we've also broken down all the essential elements you should cover when creating your SEO RFP.
And don't worry, even if you're not that familiar with the world of search engine optimization, crafting a solid SEO RFP is pretty straightforward.
Let's start with some basics.
What Is an SEO RFP?
An SEO RFP is a document that lets you gather service proposals from a shortlist of SEO agencies.
The document contains information about your specific SEO project requirements, allowing interested agencies to create a submission describing how they could support you.
Once all agencies have submitted their bids, you can determine which proposals best suit your project needs.
Why Use an SEO RFP?
Sharing an RFP with SEO agencies streamlines the procurement process in a number of ways.
Structures Responses for Easier Comparison
An SEO RFP specifies all the critical information you expect to see in an agency's proposal. Ensuring each submission shares a similar structure makes it much easier to conduct fair, like-for-like comparisons between proposals. This is also why using a well-organized RFP template is so helpful.
Ensures Responses are Tailored to Your Needs
Since an RFP provides a comprehensive overview of your business background, project requirements, and operational constraints, agencies will necessarily submit proposals that take your specific needs into account.
At the very least, if an agency doesn't seriously attempt to tailor their proposal to your needs, you'll know they probably aren't the right fit.
Minimizes Miscommunication
A good RFP leaves nothing to chance and ensures both parties are on the same page. Laying out all the important information upfront lets you avoid miscommunication, especially in regard to budget and the actual deliverables involved.
Saves Time When Onboarding Your New SEO Partner
By creating a comprehensive RFP, the agency you eventually pick as your SEO partner will already understand your business and project needs. This means that they can hit the ground running when you start working together.
Download Now: Free SEO RFP Template
If you are vetting SEO agencies and need an SEO RFP template that can be customized to your needs, simply enter your email and we will instantly send you the template.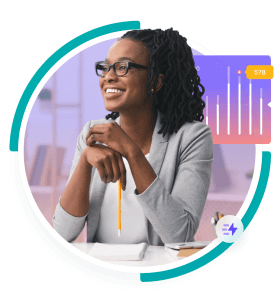 What You Should Cover in an SEO RFP
Since the goal of an RFP is to help you find a suitable SEO partner, you'll need to provide prospective agencies with key details about your company's SEO needs and ask them for information about their ways of working.
Here are the main areas your SEO RFP should cover to elicit high-quality proposals.
An Overview of Your Business
All prospective agencies will need some background information about your business and an explanation of why you're seeking a new SEO partner. This is essential for determining whether both parties would be a good fit.
Your company overview should include information such as:
Your business background, size, location, values, etc.
Your products and services and unique value proposition
Your market and vertical
Your target audience
Your competitors
Your business goals
Key stakeholders within your business
Why you're looking for a new SEO agency
The structure of your existing online marketing team
Your SEO Goals
Your RFP should provide a breakdown of your SEO project goals and your expected time horizons for achieving them. The idea here is to paint a clear picture of what success would look like. Obviously, your SEO goals should also be logically related to your overall business goals.
For most businesses, the primary SEO goal will be to increase organic revenue. But to track progress towards this goal, you'll also need to set targets for lead indicators such as organic conversions, traffic, and visibility.
While it's important to have clarity over where you want to go, there's no need to go into too much detail about how you expect to achieve your goals. After all, the whole point of hiring an SEO agency is to defer to their advanced expertise about what works best.
Your Current SEO Performance
In addition to knowing where you want to go, prospective agencies will need a good sense of how your SEO program looks right now (assuming you have one).
Start by giving a top-level overview of your current organic performance (monthly traffic, keyword rankings, organic revenue, etc.). Then explain your current strategy in a little more depth, describing how you've historically approached key areas like technical maintenance, content management, and link building.
Be sure to cover the good and bad here. The more honest you are about the strengths and weaknesses of your existing approach, the easier it will be for a new agency to devise a strategy that allows you to grow.
A Breakdown of the SEO Services You Need
Your SEO RFP should also indicate which workstreams you want your agency to take charge of.
Of course, the specific items in your scope of work will depend on the particular problems you want to solve. That said, some standard SEO service deliverables include:
Keyword research and strategy
Google Business Profile setup
Content strategy and production
Monthly reporting
Quarterly review sessions
Once again, there's no need to be too stringent here. Expect agencies to input their own recommendations too.
Your SEO Budget
While there's no need to give a super-specific figure, you'll need to provide a realistic ballpark range. This saves time for both parties and ensures you only receive workable proposals.
Internal Resources and Processes
Your future SEO partner will need to know what in-house personnel are available to help coordinate and implement your new SEO strategy (such as internal copywriters, developers, or PR specialists).
They should also have some idea of how high-level decisions are made in your company. For example, who are the relevant decision-makers, and how long does the sign-off process take?
What You Expect from an Agency
On top of explaining your own project requirements, your SEO RFP should also tell bidding agencies what information you need from them.
Once again, the goal is to ask questions that make it easier to determine which agencies best suit you.
For example, it's a good idea to ask for a quick sketch of the agency's background. How long have they been operating? How big is the company? What type of clients do they usually serve?
You'll also want to learn more about how they can deliver success for a business like yours. For this reason, you should ask them to explain how they have delivered SEO results for clients similar to you in the past and invite them to provide any references or case studies that can back up their claims. You might also want to ask about any lawsuits they may have been involved in (just in case!).
The better you understand the agency's approach to SEO, the easier it will be to compare them with other potential vendors. So you may want to ask some questions on topics like:
How they conduct keyword research
Their stance on content marketing
Their approach to link building
How they think about local and mobile optimization
Their current assessment of SEO trends
Tools and Reporting
Since different agencies use different tools, you should also ask them to give details about the kind of software they use when providing SEO services.
You should also inquire about the reporting schedule they will adopt if they end up working with you. Which activities and metrics will they report on, and how frequently? How often will there be status updates and/or review meetings?
You can also ask them to share an example of a recent SEO performance report to give you a better sense of what to expect.
Cost Estimate
Be sure to ask for a realistic cost estimate, including a breakdown of the services included in the quote.
Your Agency Selection Criteria
If there are any deal-breaking conditions that agencies must satisfy to have a chance of winning the contract, you should outline them clearly in your RFP. This will ensure all your responses are suitable and avoids wasting anyone's time.
For example, do agencies need to be based in a specific location? Do they need to be a certain size? Do they need to be able to demonstrate past results within your niche?
Contact Information
Any agency interested in responding to your RFP will need a point of contact within your business. So make sure you include the name and contact details of a designated RFP coordinator whose role is to field agency questions and receive their proposals.
An RFP Timeline
Prospective agencies will also need to know the cut-off date for asking questions, the submission deadline, the selection date, and a timeline for next steps.
Master Services Agreement
If your legal team needs you to use an MSA when conducting business, include a copy in your RFP. Remember that agencies might want to include their own terms and conditions before agreeing to anything.
Quick Tips for Writing an SEO RFP
As we've just seen, there are multiple areas to cover in an SEO RFP. To ensure your RFP elicits the best responses possible, keep in mind the following tips.
Be Clear and Comprehensive
Remember, one of the main benefits of a well-crafted RFP is that it eliminates ambiguity and miscommunication between you and the bidding parties.
But you can only do this if you make your document as clear as possible. A confusing or incoherent RFP is unlikely to yield a positive response.
Be sure to double-check your RFP to ensure you haven't missed anything important (again, this is why a template is so helpful). And although bidding agencies should feel free to contact you if they have any questions, you don't want to leave it to chance if there's something you definitely want them to factor into their proposal.
Brush Up on SEO Fundamentals Beforehand
When crafting your RFP and interacting with various agencies, you should try to demonstrate at least a basic understanding of SEO.
In practice, this means avoiding fundamental blunders, like asking agencies how they'll "put SEO on the website" or "turn SEO on." This isn't to say you need to be an SEO expert, but an appreciation of the basics will reassure any would-be SEO partner and allow you to better judge their proposal.
Give Respondents Enough Room to Prove Their Worth
Providing sufficient structure and detail in your SEO RFP is key to getting the best responses possible. But your instructions for bidding agencies shouldn't be too stringent.
Beyond answering your core questions, you should encourage agencies to bring up anything you might find valuable.
Final Thoughts
A carefully-considered RFP is essential for narrowing down your list of potential SEO partners before moving on to the pitch phase.
The effort you put into creating your RFP will save you a ton of time and frustration down the line, ensuring you steer clear of poorly-matched agencies.
Remember that the RFP is your opportunity to learn what different agencies can do for you. It's important to think deeply about what you include in the document, as this will determine whether agencies provide the answers you need.
So if you need a little extra guidance when drafting your RFP, don't forget to download our free template below.
Download Now: Free SEO RFP Template
If you are vetting SEO agencies and need an SEO RFP template that can be customized to your needs, simply enter your email and we will instantly send you the template.