Ecommerce Website Builders: Best Solutions in 2020 (Compared)
Adam Heitzman
May 22, 2019
If you're a retail company, you need some kind of ecommerce platform to sustain you through the modern era.
Online shopping represents unparalleled convenience and accessibility. That means if you're not currently selling your products online, you're missing out on a lot of potential business.
But to get started, you'll need a brandable domain name, along with a strong ecommerce store that is easy to use and effective. Hiring a web developer could be thousands of dollars that don't exist in your budget. Thankfully, there are programs which are designed to help business owners create professional looking ecommerce websites for a fraction of the cost of hiring a developer.
But how can you make sure that you're purchasing the service that's best for you? By comparing and contrasting some of the best ecommerce website builders on the market today!
We've highlighted six of the top online store builders in this article to provide you with a resource that will help you make an informed and beneficial decision for the future of your business.
Shopify
Shopify is one of the most well-known ecommerce website builders in existence. It is also one of the longest-running, serving customers since 2006.
Shopify is a massive company, touting merchants in more than 150 countries worldwide. On top of that, Shopify is incredibly effective. To date, it boasts an impressive $82 billion in total sales.
Shopify Pros
One of the best features of Shopify is that it allows you to sell your products across multiple channels. That means it includes social media support for platforms including Facebook and Instagram.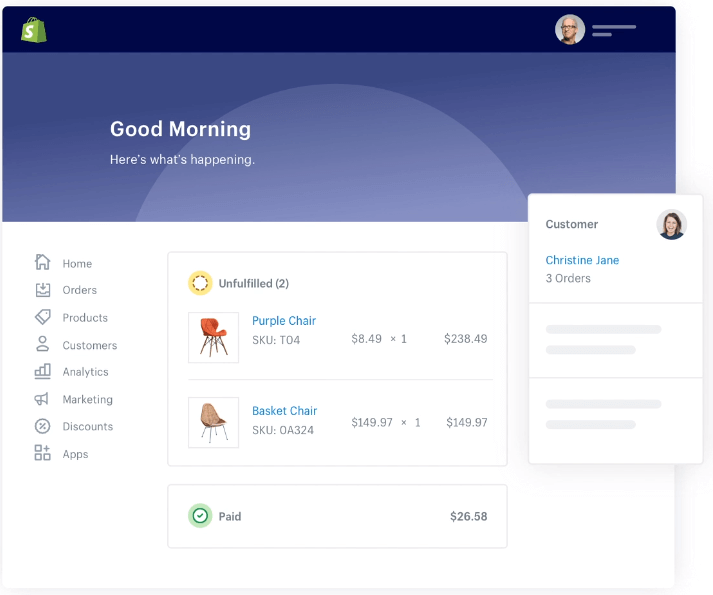 The importance of this feature can't be understated, as users enjoy shopping on social media, and Facebook and Instagram advertising are two of the most effective online retail ad tools in existence.
Shopify has add-ons that can also be used in conjunction with eBay and Amazon, giving you even more platforms on which to sell your wares.
Speaking of your wares, Shopify has a built-in inventory system which can easily manage your entire store, keeping track of every last widget you offer.
There are over 800,000 stores on Shopify's platform, and all of them can be custom designed. Users can choose to work off of a premade template or create a store completely from scratch.
Shopify also includes the Shopify Network, which is a peer-to-peer resource featuring more than 680 experts who will answer your questions and solve your issues.
Shopify Cons
Unfortunately, Shopify isn't a perfect system. For starters, users are forced to switch between the system's editor and dashboard manually while creating their storefront. This makes for an inefficient experience.
Shopify also enforces a transaction fee. While this might not seem out of the ordinary, it actually is. Shopify is one of the only platforms to do this. Normally transaction fees are taken through payment platforms like Stripe which work in conjunction with your online store. Shopify, however, takes it upon itself to dip its hand into your profits. When you're also selling via a platform like Amazon, you're losing out on even more profit because Amazon will also take its cut.
Shopify Costs/Fees
The lowest tier of Shopify, called Shopify Lite is only $9 per month. This service lets you sell your products on social networks, on an existing website, or in person.
Shopify's Basic Plan comes in at $29 per month and it gives you everything from the previous tier, plus your own online store.
Shopify's regular plan is $79 per month. Using this tier you can create gift cards and receive professional sales reporting. You also get a shipping discount of 72%, which is not too shabby.
The higher tiers of Shopify are the Advanced plan, which is a whopping $299 per-month and Shopify Plus which is only offered through negotiated pricing.
BigCommerce
BigCommerce is one of the top ecommerce platforms in the world. It gives you not only the ability to create your own store, but it is specifically designed to help you make sales.
BigCommerce Pros
As we just mentioned, BigCommerce is designed with sales in mind. It does not just give you a store and throw you into the deep end. That's why a lot of big-name clients tend to sell on this platform, including Toyota, Ben & Jerry's, and Kodak.
It also includes over 40 different payment gateways, including many of the tried-and-true methods users have come to expect like PayPal, Square, Apple Pay, Amazon Pay, and Stripe.
It is perhaps the most scalable ecommerce platform in existence, with built-in data tools making this platform ideal for businesses that are growing quickly.
BigCommerce also has many more built-in features than the majority of its competitors. On top of that, it is easy to implement search engine optimization into your store. The system features tools that are designed to improve your optimization efforts.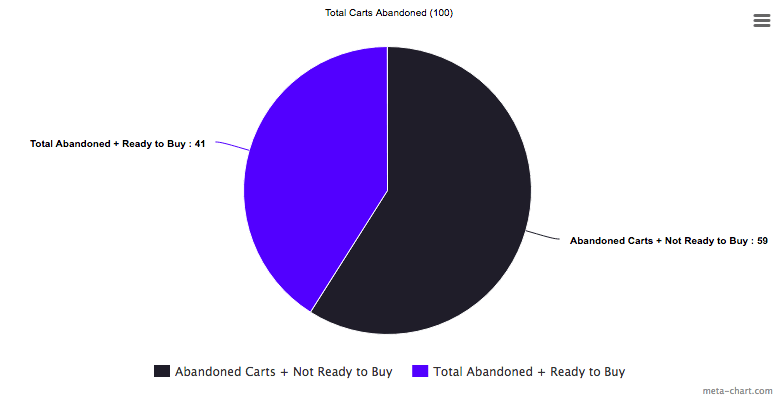 Much like Shopify, you can also sell across various social channels like Instagram, Facebook, and Pinterest, as well as popular platforms like Amazon and eBay.
BigCommerce also includes a feature called abandoned cart recovery, which is a tool that lets you send automated emails out when someone bounces from your store with items left in their cart. According to studies, retailers can win back up to 15% of customers using this service.
BigCommerce Cons
The main criticism that BigCommerce gets is that it's not great for anyone who is not tech savvy. It's a powerful tool, that much is for sure. But it's constant use of technical jargon combined with complex terminology will sadly fly over the heads of beginners.
Another glaring check in the con category is that BigCommerce does not feature a mobile app. This makes it far more difficult to operate your business and manage sales while on the go. In today's market, everything needs to be mobile and BigCommerce is sadly behind the 8 Ball on that.
BigCommerce Costs/Fees
BigCommerce features seven free themes that you can choose from to create your store, but you will also run the risk of looking similar to every other store out there that doesn't want to pay to create its online presence. On top of that, the platform features over 100 paid themes ranging from $145 to $235.
The BigCommerce Standard plan is $29.95 per month. It comes with unlimited products, unlimited staff accounts, multiplatform support, coupons and gift cards, real-time shipping quotes, the ability to get product ratings and reviews, and 24/7 support.
The Plus plan costs $71.95 per month, and it includes everything in the standard plan, plus abandoned cart recovery, customer segmentation, and store credit cards.
The Pro plan is $224.95 and it includes everything mentioned above, plus Google customer reviews, product search filtering, and Customer SSL.
There is also an Enterprise plan which has custom pricing that is designed for each business.
All BigCommerce plans come with a 15-day free trial.
Wix
Wix is a widely known service, primarily for its website builder. Its claim to fame is that it helps beginners design custom websites without having to know how to code. But Wix also has an eCommerce platform that is gaining in popularity.
Wix Pros
The same drag and drop interface that makes building a website a snap on Wix's platform can also be used to create eCommerce sites. That means you don't need any knowledge of coding or hosting to create a memorable store.
The Wix editor shows you how the edits that you're making will impact the overall storefront design. This ensures that you're never operating blindly and making changes that you'll later regret.
Wix is Great for beginners thanks to its simplistic interface and mobile responsive templates. It gives you the freedom to focus on developing your brand with enhanced customization.
You can also incorporate product videos into your store, which are always popular with shoppers.
Wix also features an abandoned cart recovery tool. On top of that, it is a multilingual platform, giving you the ability to create different sites for different countries.
Wix is also one of the most affordable platforms on this list, which we will go into shortly.
Wix Cons
Wix's most glaring shortcoming is that is cannot integrate with social platforms.
It's also almost too freeing. By that, I mean that it grants you unprecedented levels of creative freedom, which can, unfortunately, impact usability when mistakes are made. This is especially dangerous for beginners.
Wix Costs/Fees
Wix's Business Basic plan is only $20 per month. With this level, you can upload five hours of product video, see no Wix ads in your shop, and connect outside domains to your store. It also comes with unlimited bandwidth and 20 GB of storage.
The Business Unlimited plan is just a bit more, at $25 per month. It upgrades the Basic package by giving you 10 hours of video, no ads, the ability to connect your domain, unlimited bandwidth, and 35 GB of storage.
The Business VIP tier is $35 per month. With it, you get unlimited hours of video, 50 GB of storage, and priority response to customer service issues.
All Wix plans come with a 14-day money back guarantee.
Volusion
Volusion has been around since 1999, making it the oldest service on this list. It is known for including some effective tools, but the design features of the service are notoriously tricky.
Volusion includes 30,000 stores worldwide and has serviced 185 million orders in its lifetime.
Volusion Pros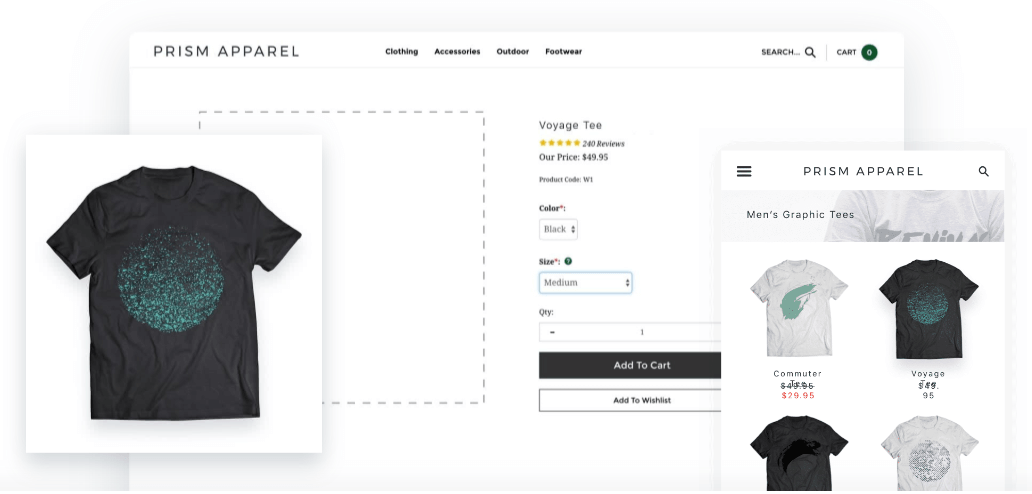 One of Volusion's best features is a good analytic tool, which helps you get a better handle on how your store is doing.
Volusion also allows you to take a variety of payment methods and includes a mobile app for conducting business while on the go.
Volusion recently launched its all-new V2 operating system, which has improved the overall user experience. But is it enough to earn your loyalty?
Volusion Cons
One of the most glaring issues for Volusion is that it excludes digital products from being sold on the platform. That means downloadable items like e-books cannot be featured or sold.
There is also no function for blogging, which severely limits SEO reach.
While the pricing is fair, there is an additional charge for SSL certificates, which is something that is included with most other platforms at no cost.
While V2 has improved overall usability, the site building process is still clunky and forces you to constantly switch between the front and back end. On top of that, the front end is difficult to navigate.
Volusion Costs/Fees
Volusion's Personal plan costs $29 per month and allows you to sell an unlimited number of products with unlimited storage and online support. You can make up to $50,000 in online sales per year, and take payments from Stripe, PayPal, and Volusion Payments. It also includes a tax calculator, inventory management, coupons, product variants, and manual order creation.
The Pro plan is $79 per month and features online and phone support. You can make up to $100,000 in online sales per-year, and it allows ratings and reviews, phone orders, bulk order processing, and advanced discounts.
Volusion's Biz Tier is $299 per month and grants you priority level support and up to $500,000 per year in online sales.
The Prime level comes with VIP support and customer online sales per year. The pricing for this level is also customized and comes with Executive Slack support and a monthly site audit.
SSL Certificates, which are free on most platforms, cost between $89 and $99.
All tiers come with a 14-Day Free Trial
Weebly
Weebly is another drag-and-drop website builder and has a good reputation. It is known for being one of the easiest platforms to use for building an online store.
Weebly Pros
Weebly is known for being extremely effective for small businesses. Its offers are relatively basic, which can be good for someone who isn't interested in all of the extra noise that comes with advanced site design.
Using this platform, you can build your site and set up your online store within hours.
It has some really good templates available and allows you to create dedicated product pages for every item in your store.
It also features guides for ecommerce SEO best practices and has a free option.
Weebly Cons
One of the biggest issues people seem to have with Weebly is that all of its lower tiered pricing redirects customers when it's time to check out. It takes them to checkout.weebly.com instead of remaining with the domain associated with your brand. This can make some customers nervous and force them to abandon their cart.
There is also a transaction fee of 2.9%, plus 30 cents through its payment providers, plus an additional 3% charged to all starter and pro plans.
While the templates are good, there is not a lot of them. That means your site runs the risk of looking like other Weebly designed stores.
There is limited drag and drop customization, which curbs your design ability. You're also unable to restore earlier versions of your store without contacting the support team.
There is no artificial design intelligence, which designs a site for you based on preferences. This is a popular service used by a lot of other platforms.
Weebly Costs/Fees
Weebly's free account includes 500 MB of storage, a weebly.com subdomain, shows ads, and features SSL security.
Weebly's Connect plan is only $5 per month. It shows ads, has only 500 MB of storage but allows you to connect the site your domain (except for checkout).
The Pro plan is $12 per month and has no ads, unlimited storage, SSL security, advanced site stats, password protection, video backgrounds, HD video and audio, up to 200 members, a 3% Weebly transaction fee, and a list of up to 25 products. The checkout system still goes through Weebly on this tier.
The Business plan is $25 per month. It features everything listed above, plus unlimited members, membership registration, no transaction fees, unlimited products, check out featured on your domain, digital goods, product reviews, inventory management, shipping discount, a tax calculator, and coupons.
Squarespace
Squarespace is another very well known platform. It has made a name for itself by allowing beginners the ability to create professional looking websites with little to no coding experience because of its ease of use. It also uses a drag and drop interface and has cemented itself as one of the more popular platforms with a strong advertising campaign.
Squarespace Pros
Squarespace gives you unprecedented levels of customization control without having to do any coding.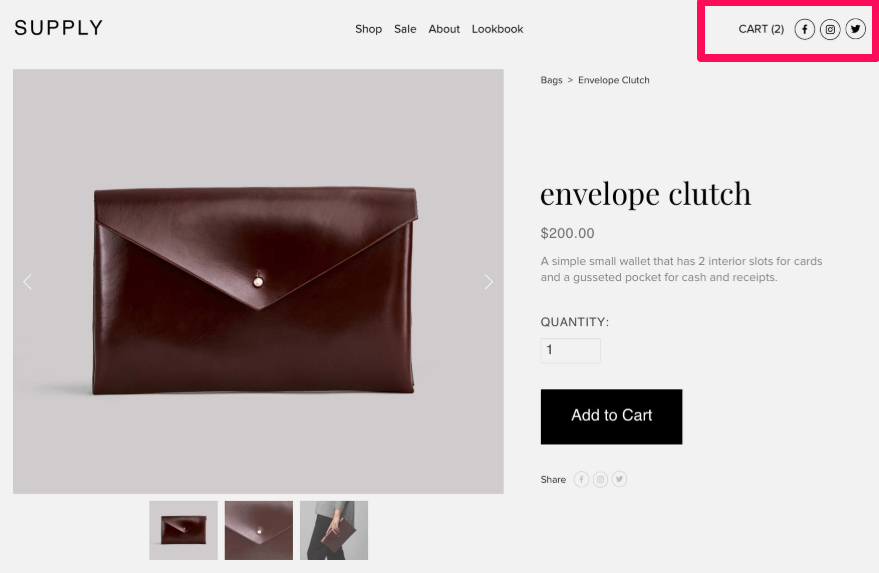 Its templates are impressive and flexible when it comes to design. Squarespace's shopping cart blends in well with the website, creating a more natural look.
Ecommerce functions are built into all templates and users have full control over product variants. You can also sell digital and service products on top of physical items.
Squarespace integrates fully into social media platforms.
Squarespace Cons
While Squarespace has a great number of features, it is also one of the more expensive services on this list. Its interface is also not very friendly to beginners and may confuse some. It includes a transaction fee with some of its tiers.
Squarespace Costs/Fees
Squarespace Business costs $18 per month with a 3% transaction fee. It includes advanced metrics, unlimited contributors, promotional pop-ups, integrated ecommerce, unlimited products, a mobile information bar, premium blocks, and an announcement bar.
Squarespace Basic is $26 per month with no transaction fee. It features all of the business plan features, plus a mobile-optimized website and checkout. It also has unlimited contributors, commerce metrics, an inventory system, added tax, coupons, label printing, integrated accounting, check out on your domain, customer accounts, and features products on Instagram.
Squarespace Advanced is $40 month with no transaction fee. It includes all of the Basic plan features, plus the ability to take subscriptions, abandoned cart recovery, advanced shipping, flexible discounts, and the creation of gift cards.
Custom
Not everyone is going to find what they're looking for in an ecommerce web builder. Unfortunately, there is no perfect system and different businesses have different needs. That's why it is sometimes better to go with a custom web design & development service like the one offered by HigherVisibility.
By going custom you aren't tied to a set platform and everything that you need can be built according to your specifications.
Although we typically build websites in WordPress, we have the ability to work with any platform. For more information on HigherVisibility's custom ecommerce website solution, click here.
In Conclusion
The ability to create a stunning and user-friendly ecommerce website is essential for success in today's online retail world. By committing to one of these platforms or by using a customized platform like the one offered by Higher Visibility, you can guarantee a chance to close the gap with your competitors and create a winning ecommerce business. Why wait, start selling today!