How to Optimize Your Product Pages for SEO – PDP Optimization
Adam Heitzman
July 24, 2023
If you're not incorporating SEO into your digital marketing strategy, you may miss out on juicy opportunities to generate quality traffic. Paid adverts, social campaigns, etc., are excellent sources of reaching new customers. But if done correctly, SEO can help boost brand visibility and drive quality traffic (with buying intent) from all stages of the marketing funnel.
Also, optimizing your product pages guarantees:
Reduced bounce rate
Improved user engagement rate and user experience
A sustainable long-term strategy for generating quality leads
Increase in conversion rate
Competitive advantage on the search results
…and many more!
In this guide, you'll learn proven strategies to optimize your product pages for SEO.
SEO Basics: An Overview
SEO stands for search engine optimization. It is a part of digital marketing strategy that focuses on improving a website's technical and non-technical aspects so that the pages can appear on search engine results pages in response to user search queries.
This includes:
Creating relevant content,
On-page and off-page optimization,
Link building, and
Technical Optimization.
SEO's Role in E-commerce
In today's world, having a robust online presence is no longer an option. It's necessary, especially as an eCommerce business owner. Customer needs are constantly evolving, and new brands are also leaving the confines of brick-and-mortar stores to sell online. How do you stand out amidst the noise?
According to research, 44% of consumers use Google or other search engines before making a purchase. Most of these searchers don't have a specific brand in mind or know what they're looking for. By optimizing your product pages for higher rankings on the SERPs, you position your brand to get the lion's share of the leads.
E-commerce SEO isn't arbitrary, though. It requires repeatedly discovering and applying the right strategies to get to the first page of the SERPs and remain there. Some of these strategies are:
Using conversion-focused keywords
Improving website and content structure
Generating quality backlinks
Publishing user-intent, informative, readable, scannable, and optimized articles
Optimizing page for mobiles and other devices
Now let's get down to the vitals. How do you optimize your product pages to rank above your competition?
Start with Keyword Research
Keyword research is the foundation of any successful (e-commerce) SEO strategy. If wrongly done, it can crumble all other techniques employed, even though they are done correctly!
How to effectively perform keyword research for product pages
Keyword research for eCommerce is quite different from other business models. But before you get started, you need to consider search intent.
Types of Keywords (based on intent):
Informational Keyword
Navigational Keyword
Commercial Keywords
Transactional keywords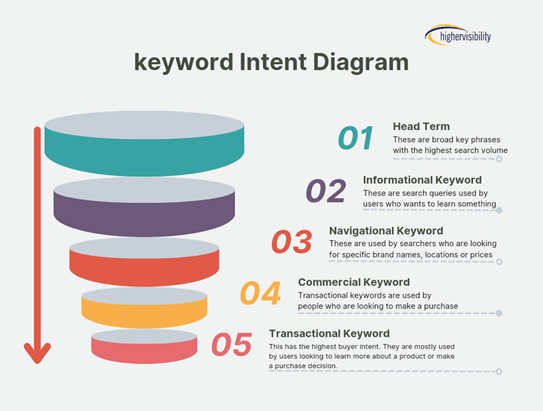 Commercial and transactional keywords are the ones to look out for since they're better tailored for converting into sales. Also, they are highly competitive, so you may want to choose long-tail keywords.
Amazon: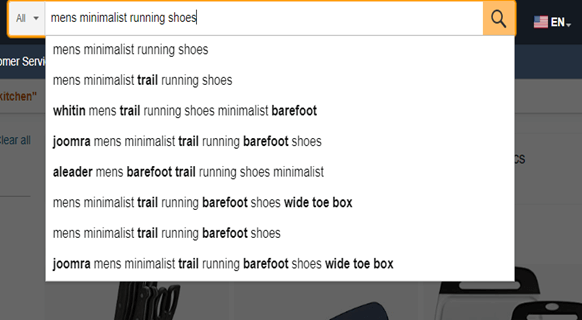 You can also use Google auto-suggest: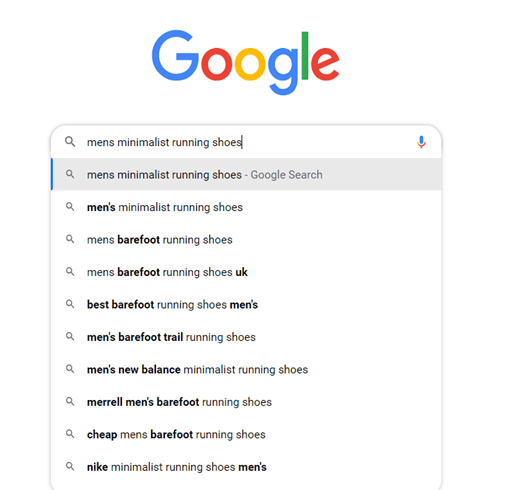 Or Google's image search tags:

Next, you want to check out the search volumes of these keywords to know if they're worth incorporating into your product or category pages. Use SEO keyword research tools like SEMrush to analyze the search volume and click-through rate.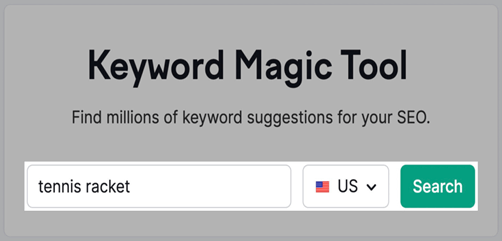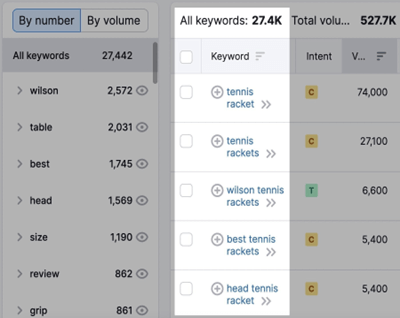 Also, analyze your competitor's page to know which keywords they're ranking for: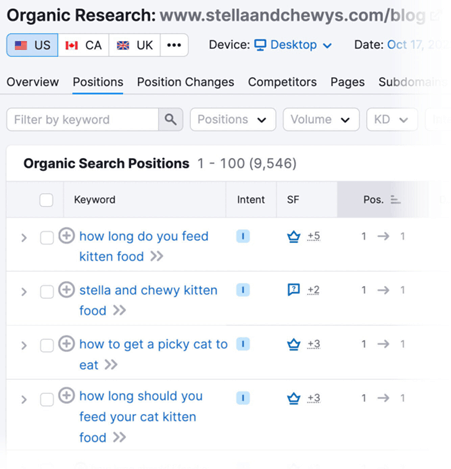 Once you've compiled the list of keywords, segment them according to search intent to know which you need to optimize your product pages for using the same SEO tool: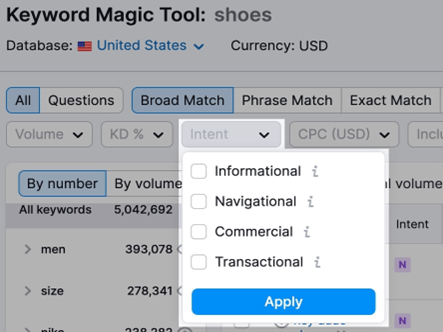 Tip: If your SEO tool doesn't have this feature, use the information above to segment your keywords based on intent.
Optimizing Product Titles and Descriptions
Strong titles serve as a gateway to the product descriptions. A well-crafted product title and meta description compel users to click through and take action on your product page.
Best practices for creating SEO-friendly product titles
Make it descriptive. Include all information relevant to user search queries. For best results, keep it between 50-75 characters.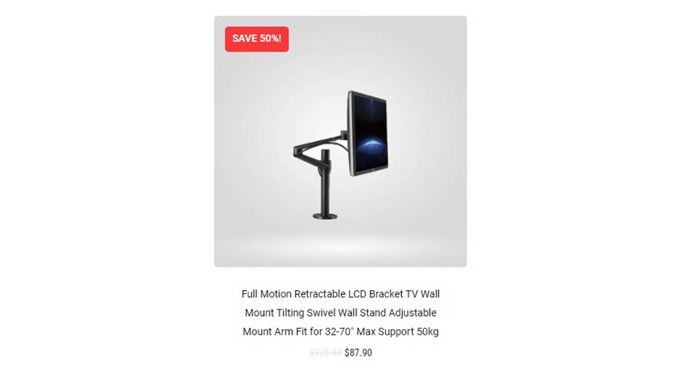 Make it simple but compelling. Add vitals like pricing, shipping costs, and other product attributes.
Add specific information about each product variant to the title: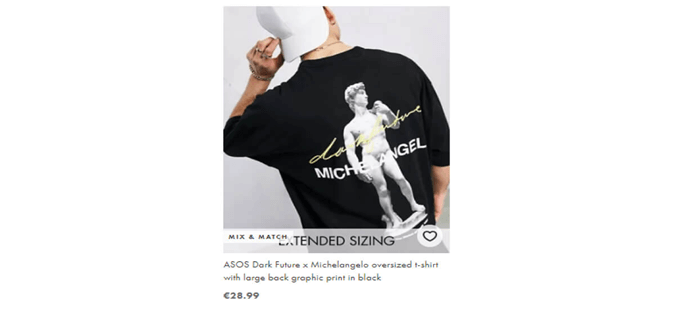 Prioritize the most important information first. Put the keywords in the beginning, to help search engine bots crawl your pages faster: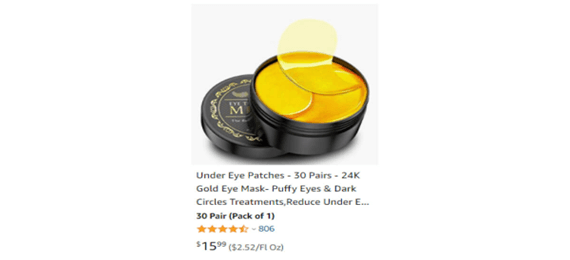 How to write SEO-optimized product descriptions
Use your brand voice. Best, do your research to know how your customers are making purchases. Do they prefer a serious information tone? Or witty humor?
Write customer-focused descriptions. Conduct in-depth buyer persona research to know what simulates their desire to purchase.
Focus on the benefits, not the features. Remember, consumers seek products that add value or solve a specific problem.
Add keywords to optimize your content for better visibility on search engines. A good rule of thumb is to insert keywords once every 200 words. This way, you can avoid keyword stuffing while making your content readable.
Pro Tip: Write unique product descriptions for each PDP. Avoid using duplicate content across all your product pages to avoid being penalized.
Leveraging Meta Descriptions and Title Tags
Search engines use meta title tags to identify the title of your product page. It's different from the main title of your page (H1), although it can be used in its stead. Meta descriptions, however, are like the short text below the Title tags used to describe the web page's content. Both are equally essential as they influence user reactions when they conduct search queries online.
Techniques for optimizing meta descriptions and title tags
Add the main keyword to the meta title and description. Remember, use buyer-intent keywords to drive conversion
Keep the meta description length to 680 pixels or 105 characters. This prevents Google from truncating the texts (truncation can harm your CTR):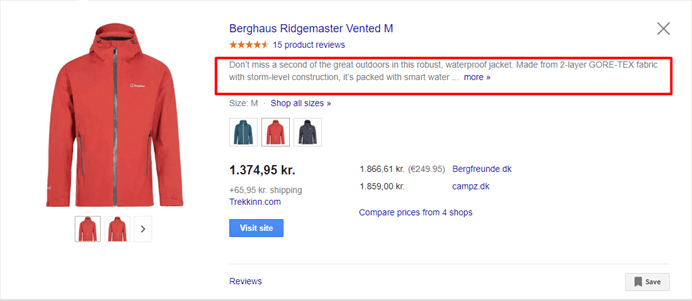 Add the primary keyword in your meta title and description: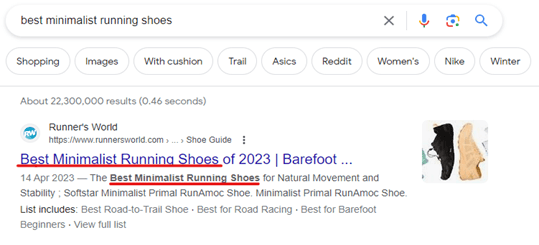 Include CTAs in your meta descriptions to prompt clicks. For example, shop now, learn more, shop online, get free delivery, etc.
Write unique meta titles and descriptions for all product pages indexed on your website.
Optimizing Product Page Content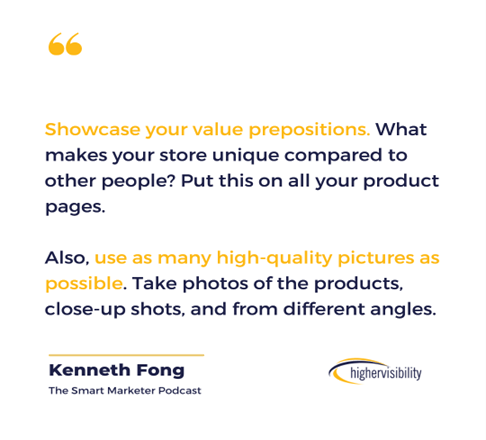 Optimizing your product page content for humans and search engines is essential. For web users, it educates them about your product and why they should buy from you.
Also, search engine bots examine your page content to decipher if it's relevant to user search queries. To write converting product page content, here are some elements that matter:
Product Features
Product features describe the vital details of your products and how they can provide value to your customers.
Describe each feature and align them to customer needs. Remember to factor in your customer in each sentence. What are their pain points? How can your product help in meeting their needs?
Highlight key features that set you apart from your competitors. Use bullets lists or short paragraphs to aid readability: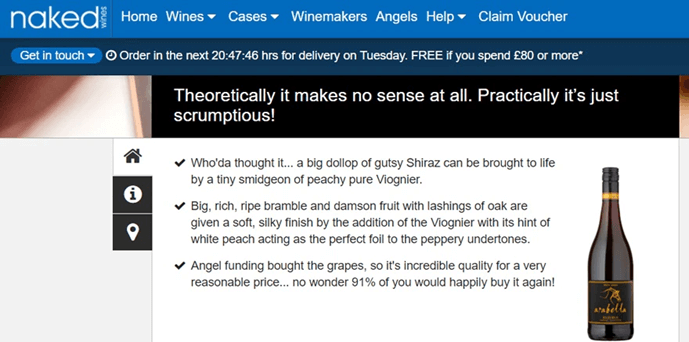 Technical Specifications
Technical specifications provide detailed information about a product, how it works, what it's made of, its compatibility, and other technical details.
Highlight the product's core functionalities and features. Which features will solve your target audience's main problems? What exactly are they looking for? Here's an example below: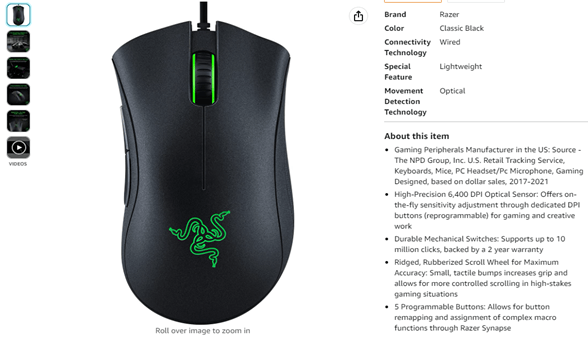 Role of Reviews and Ratings in SEO
A product review is an honest evaluation of a product. It aims to help potential buyers make an informed decision before making a purchase. 90% of online buyers affirm that they check out other reviews before purchasing.
Also, product reviews double as user-generated content, which Google uses to determine the quality of your page content.
Find recurring phrases or sentences in your reviews and incorporate them into your product page content.
Make it easier for customers to leave reviews on your web page after making a purchase. Use a non-salesy but user-friendly review system on your pages. This can be five-star ratings, written reviews, or both.

Send personalized requests to your current customers to review your product. You can offer incentives in exchange for the reviews, such as discounts or free deliveries.
Show your customers that you value their opinions by responding to their reviews on your page.
FAQs
Frequently asked questions (or FAQs) are common questions your customers ask when making search queries.
A well-written FAQ page helps you provide direct answers to your customers' questions before and after buying your product. It's a great way to show you understand your customer's pain points.
Perform customer research. What are the common questions they ask? Use this to create your FAQ page.
Use the Google Autocomplete feature: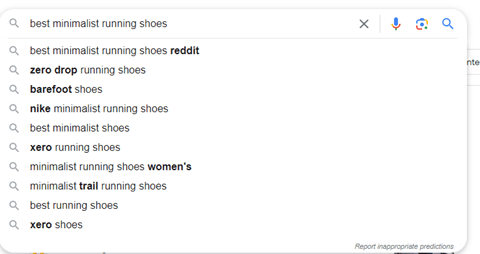 Or check the 'People also ask' section for better ideas:

Social media platforms like Quora and Reddit can also be a source of inspiration: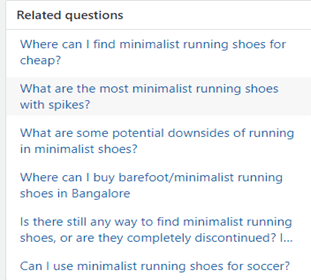 Use the Question-Answer format for your FAQs. This makes it easier for your customers to read as it matches what they're searching for on search engines: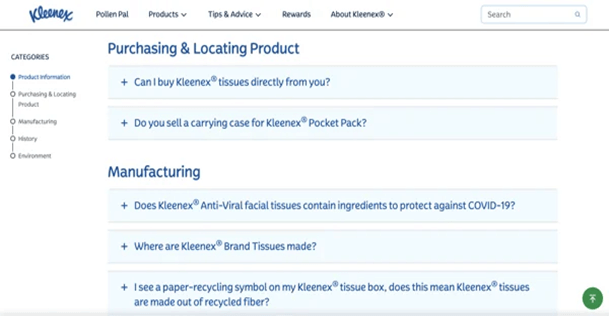 Product Images and SEO
Images contribute significantly to the size of your web page. By optimizing your product page images, your web pages will load faster, improving your overall user experience. It can also double as an effective means of generating traffic from image-based searches.
How to optimize product images for SEO
Add alt texts to your images to describe the content of the picture. You can add the primary keyword if appropriate but don't overdo it. Instead of generic names like 'IMG22305p', use 'Minimalist Running Shoes for Men.'
Use image editing tools like Adobe Photoshop or Photoshop Express. A good rule of thumb is to keep it below 70 kilobytes.
Choose the right image format. There are three image size types — PNG, JPEG, and GIF. For best practices, use JPEG. They provide the best quality for large images.
This brings us to the next…
Implementing Structured Data
Structured data is a small piece of code added to your website to make it easier for search engine bots to understand the content of your product pages. This is essential as it helps to display your web content in rich snippets.
Guidelines for applying structured data to product pages
Schema.org is an initiative developed by Google, Bing, and Yahoo to describe how web owners can structure their website data on search engines, including the information required. There are several types of Schema markups, but we'll only explore the most relevant to this article:
Product Schema
Product Schema enables you to add unique attributes to your product listing on search engines. Some of these attributes are:
Product ratings
Pros and cons
Product price
Product Description
Breadcrumb Schema
If you have a lot of product pages on your website, then you need a Breadcrumb Schema to facilitate seamless navigation. Breadcrumb Schema helps to present the pages of your website in a hierarchy. It also makes it easier for users to navigate your website. For example, Home page >> Product page >> Category page >> Gender >> Color >> Size.
Follow Google guidelines to add Breadcrumb Schema to your website.
FAQ Schema
FAQ Schema is a specialized markup added to a web page code that contains questions and answers. Google uses this markup to create a rich snippet on the SERPs. It's an effective strategy to improve your product page rankings on search engines.
Learn more on how to add FAQ schema to your product pages.
Optimizing URL Structure
One of the most critical on-page optimization strategies is optimizing your URL structure. A clear and concise URL structure helps humans and search engines to understand your page content.
Best practices for URL structuring for product pages
Keep URLs concise. This makes it look organized
Example: www.example.com/baby-wears/male-baby-wears
Insert your root keyword into your URL. One keyword is okay. Stuffing your URL with keywords will make you look spammy.
Example: www.example.com/minimalistshoes
Use hyphens to separate words on your URL
Example: www.example.com/baby-wears
Structure the URL according to your website hierarchy. This makes it easy for users to navigate your site
Common mistakes to avoid
Avoid using numbers or special characters. This makes the URL unreadable
When making changes to your URL, implement proper redirects from the old URLs to the new URL.
Avoid linking to temporary parameters such as session IDs or tracking codes.
Read more on how to structure URLs for eCommerce sites.
Improving User Experience on Product Pages
User experience remains one of the essential pillars of an excellent e-commerce SEO strategy. Tailoring your website to your customer preferences benefits you in many ways:
Increased retention time
Increased customer satisfaction
Improved SEO performance
Increased leads and conversions
Tips for creating mobile-friendly product pages
Use high-quality visuals to showcase your products. Display them at diverse angles to give users a 360° view of the product.
Use visuals that blend with your brand strategy. If you're unsure of the correct color, stick to neutral color schemes like nude. This ensures the product images stand out.
Add subtle directional cues to help your customers decide what to do next
Coherence is key. Balance fonts and colors to create a hierarchical structure on your page.
Pro tip: Customize your product page based on user habits. Use heatmaps to discover how they interact with your current product pages.
How to improve product page loading speed
Use a performance-focused hosting solution. Most preferably, use cloud hosting solutions.
Optimize product images.
Enable website page and browser caching to reduce the time to the first byte (TTFB)
Reduce the number of installed plugins on your site.
Harnessing the Power of Internal Linking
Internal linking is the process of linking one page to another on your website. It helps users and search engines to navigate your web pages and find information more quickly. This increases your chances of ranking higher on the SERPs.
How to effectively use internal linking on product pages
Link to your most important category and product pages. This helps Google understand the hierarchical structure and increases the pages' authority.
Add the 'Customer also bought/liked' section to encourage user interaction.
Include sub-category links to your category pages to increase indexability.
Link to your best-performing Pages to boost the performance of other pages.
Managing Out of Stock Products
In a recent hangout with other SEO professionals, Google search advocate, John Mueller, highlighted that out-of-stock product pages will be treated as soft 404s. In his words: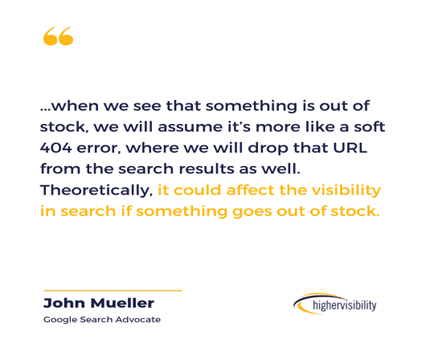 Best practices for dealing with out-of-stock product pages
Keep the page up and explain to users why the product is out of stock. For instance, seasonal items may be out of stock during the off-season. Give an estimated availability date.
Offer close recommendations. Utilize the 'Customer also bought' section to display related items.
Allow shoppers to leave their email or contact details to receive notifications when the items become available.
Conclusion
SEO isn't a one-off project; the results aren't immediate either. But it remains a long-term sustainable strategy to drive quality leads to your site and build website credibility. Also, remember to constantly analyze your product pages using Google Analytics or other tools to develop the best strategy for your website.