What to Look For When Hiring a WordPress Website Design Company
Adam Heitzman
February 24, 2021
Businesses of all sizes have found WordPress to be a highly capable website building platform and hosting service. WordPress has proven particularly useful when it comes to adding SEO elements to your business's online home.
WordPress's ability to help businesses optimize their website for popular search engines such as Google or Bing is a major reason why this platform is the number one website builder and CMS service on the planet.
But when you're ready to create your WordPress website, it's important to remember that even though WordPress is optimized for people with no web design knowledge, you can still get a lot more out of your website design when you work with a WordPress web design company.
But how does WordPress impact your ability to optimize your site for SEO algorithms? And what benefits are there to using a WordPress website design company instead of just trying to do it all yourself?
Why opt for WordPress?
WordPress is the most popular content management system on the planet.
In the CMS industry, it holds 61.8% of the market share, which is more than every single one of its major competitors combined.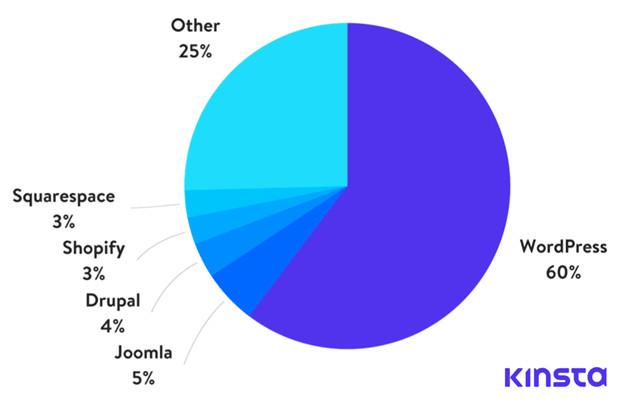 It has been estimated that 35% of the internet's 1.3 billion websites are powered by the WordPress platform. And it's not just small start up companies, either.
Massive enterprise level organizations like CNN, The New York Times, and many more use WordPress to run their online empire.
Not only is WordPress a truly massive CMS, but it is a rapidly expanding system.
For example, WordCamps is composed of local communities, which encompasses users of all skill levels. WordCamps focus on WordPress education, with users from the community all coming together to educate and share ideas with one another.
WordPress is also available all over the world, appearing in more than 100 languages. That means you'll be able to localize your content for audiences abroad, which is important if your website is meant to appeal to users outside your country of origin.
Another popular element of WordPress is its ability to handle traffic.
With smaller CMS and hosting platforms, you might have to worry about bandwidth overloads taking your site down. WordPress sees 20 billion page views per month and keeps on going with no issues.
It's also a home run in terms of usability.
While we firmly believe that you should hire a WordPress website design company to build your site, you won't be a slave to that company forever.
WordPress's user experience is so simplistic that your developer can hand the site over to you and teach you how to add new content easily. This is especially important for blogging efforts, as you want to be able to post blogs regularly without having to go through a third party.
Is your traffic declining?
Since 2009, we have helped hundreds of local businesses grow their online leads and sales strategically. Let us do it for you!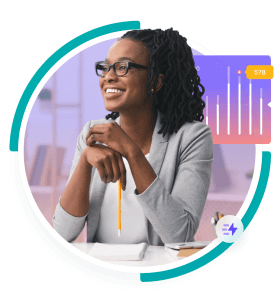 What Does Your Website Design Have To Do With SEO?
SEO is an acronym in digital marketing that stands for Search Engine Optimization.
Simply put, SEO is a series of content tweaks on both the front and back ends of your website that will make your pages more appealing to search engines such as Google.
Google is by far the most popular search engine in the world, with a search engine market share of 94%. So, while every search engine may have its own algorithm for determining what shows up at the top of results, many SEO experts focus on Google's formula.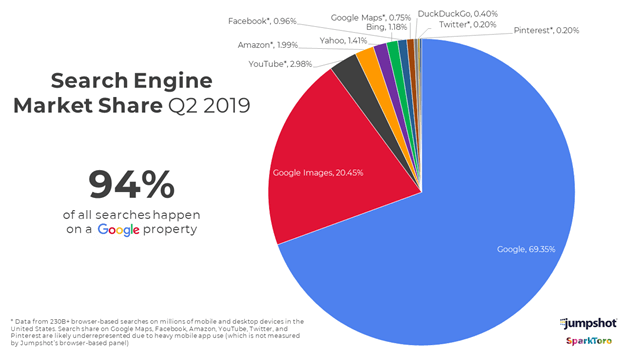 Powerful SEO can help you appear at the top of the first page when someone searches for the services or products that you offer.
There's also something called a featured snippet, which is a small excerpt from a website that answers a specific question a searcher might ask. This is known as position zero and it is a highly sought after spot on a Search Engine Results Page (SERP).
So, how do you improve your SEO?
You optimize your on page content, for a start, sprinkling it with relevant keywords so that Google's search bots will take note of your authority on the subject.
You also have to optimize the back end of your site, including title tags, image titles, and alt descriptions.
Then, you have to create a series of links, both on and off your page that will direct searchers to your content. You not only need to create an internal web of links between your pages, but you also have to get outside sites to link back to you.
External links are also called backlinks. Backlinks are one of the most important elements of SEO, and one of the most difficult to execute.
Some people are lucky enough to be both SEO experts and business owners. These people should have no problem conducting their own SEO and improving their organic reach. However, this is the exception and not the rule.
Typically, businesses hire outside parties to shape their SEO strategy. The thing about search algorithms is that they're always changing, and SEO experts keep their ear to the "Google ground" to monitor shifts that could impact ranking efforts.
So, when you're working with an outside company to design and develop your website, you should make sure that they also have SEO experience.
It's much easier to build SEO into your WordPress website from the get go than to go back and optimize a site that was built without SEO in mind.
How Can WordPress Help With SEO?
So, now you have an elementary understanding of how both Wordpress and SEO work. But how do they work together to create a system that's both a killer CMS and a SEO machine?
SEO professionals love WordPress. That's because the reputation of WordPress carries a lot of weight.
Google tends to rank WordPress sites higher than other CMS platforms.
That's mostly thanks to WordPress's compliance coding. It also uses semantic markups, which Google tends to love.
What does that mean in English? WordPress creates code that appeals to Google's search algorithm better than its biggest competitors.
The end result is a website that starts off the SEO race with a head start, as far as Google is concerned.
It's almost like walking into a job interview with a really great reference from a source that the company you're interviewing with values highly. You still have to impress them with your knowledge and experience, but you're already starting off at an advantage.
WordPress makes the SEO experience all the easier because it offers you a large selection of categories and tags.
Of course, this can be a bit confusing at first, especially if you've never categorized content for SEO before. That's another area where working with SEO knowledgeable WordPress professionals comes in handy.
By utilizing these categories and tags, you're creating a better user experience for the people who come to your site. That's great for them, but it's also great for Google.
For starters, anything that improves the overall user experience is seen as a feather in your cap when it comes to Google rankings.
Consider the fact that Google is one of the most respected companies in the world, and its word goes a long way.
Because of that, the company wants to make sure that the sites it recommends in number one spots are of a certain quality. The company is signing off on you and attaching its good name to that recommendation.
Then you have to consider the fact that Google's bots have to comb through and categorize all of your content. If you've already separated everything out in a way that makes it easier for Google to work through, you're going to be rewarded for that.
The better Google can digest the nature of your content and the structure of your site, the more accurate its ranking efforts will be in establishing your place among your top competitors.
Using WordPress you can create categories and subcategories that will keep the site organized and make you far more appealing to Google.
WordPress can also be used to integrate social media, which is something Google cares about. Plus, you're able to optimize every page of your website for mobile browsers.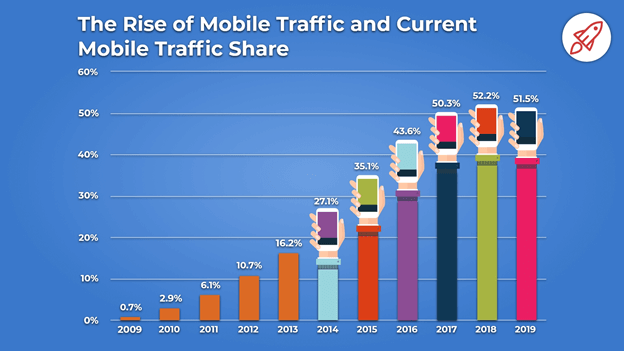 As any WordPress development agency will tell you, mobile internet usage has increased exponentially over the years.
You want to make sure that the template you're using is responsive, in that it automatically adapts depending on the device that's being used to view it. Every WordPress theme is mobile responsive, which shows Google that the site will display properly no matter how it is viewed.
There are also a number of SEO plugins available for WordPress, the most popular being Yoast SEO.
These plugins monitor your SEO progress and even make recommendations as to how you might improve. Yoast is just one WordPress plugin among many, so you're going to be able to find one that suits you.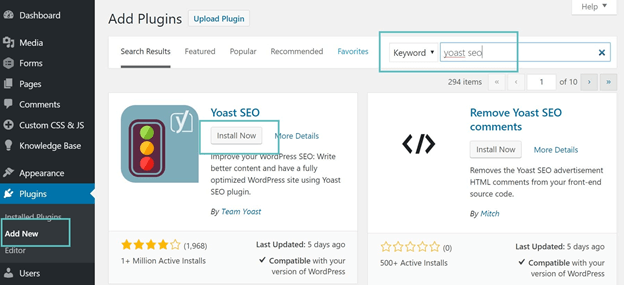 Finally, the CMS makes it very easy to update the backend of your WordPress site.
You're able to easily access your metadata, as well as add titles and alt tags to images. Title tags for every page are also customizable and can be optimized with keywords.
Is your traffic declining?
Since 2009, we have helped hundreds of local businesses grow their online leads and sales strategically. Let us do it for you!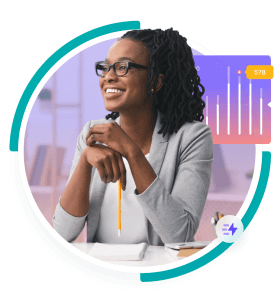 Factors to Consider When Hiring a WordPress Web Design Company
WordPress can be a stellar tool for SEO success. But much like any tool, it's only effective when you know how to use it properly. So if you're not an SEO expert, you should seek out someone who is.
When building a custom WordPress website, this typically means finding a company that specializes in WordPress web design with a history of SEO success.
Unfortunately, the WordPress designer industry is crowded and noisy so you might not know exactly what you're looking for.
Here are a few different factors to look out for when trying to select the WordPress website design company for you.
1. Experience
Experience is a definite factor when trying to select a website designer for WordPress.
You have to look at the history of the company or individual that's vying to create your new website. How many years have they been developing on WordPress? What kind of websites have they created?
You should ask to see a company's portfolio of past projects. This should also include a number of sites that were created in recent years and are still operational.
You'll be able to gauge a design company's level of success based on how their past clients are doing.
Also take a look at the company's actual website. If they have a bad website, or one full of errors, then that's an immediate sign that they don't know what they're doing.
2. User Reviews
What do the company's past clients have to say about the work they received?
Most of the companies you come across will (or should, at least) have customer reviews up on their website. If they don't, that's definitely an issue and you should ask for testimonials.
But it's good to remember that most businesses are going to lead with their best foot when it comes to reviews.
You're not going to find any horrible reviews on the business's website. That means you're going to have to do some digging to get truly unbiased reporting.
Look up Google reviews on the business you're speaking with. Go on social media and do a search for them.
Cast a wide net and weigh the good reviews against the bad, then see which side makes a more compelling argument.
3. SEO Knowledge
Just because a company can make pretty WordPress websites doesn't mean that they know anything about how to use the platform for SEO.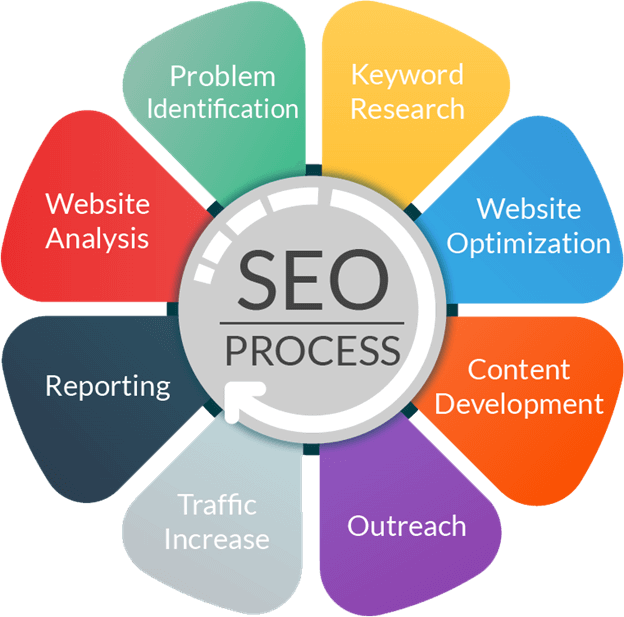 Make sure you're asking SEO specific questions when you meet with company representatives for the first time. Ask them their opinions on how the Google algorithm has shifted over the years.
Also, get a list of websites they've optimized in the past in order to gauge their success rate.
It's one thing to know how to say all of the SEO hot button words, but if they've never actually succeeded in optimizing a site to the top of a SERP, then it's all just hot air.
4. Established Process
The WordPress design firm that you contract with should have an established website development and optimization process that you can follow along with.
Everything should clearly be defined in a series of steps or phases. You should be consulted and be able to weigh in on many of these phases.
If a company doesn't have an established process, that's a major problem. You don't want to contract with WordPress web design companies who just wing it and make things up as they go along.
Any experienced company will have an established process that's been "battle tested" over time. As the customer, you should be comfortable with the process they've laid out.
5. Communication
Make sure that the company you choose to create your WordPress website speaks your language fluently so that nothing is lost in translation when communicating your goals and needs.
It's also important to make sure that you have a point of contact within the company that will report to you with some regularity.
Your questions and concerns should be answered quickly, and you should be consulted on design elements throughout the process.
In Conclusion
WordPress is an excellent platform for creating and optimizing a website.
By working with a professional WordPress development company, you have a better chance of ending up with a quality website that will boost your visibility and lead generation to increase your profits.
Don't fumble around blindly. Much as your customers trust you to provide them with a service, you can use the criteria above to find a WordPress developer that will create the optimized website of your dreams.
Is your traffic declining?
Since 2009, we have helped hundreds of local businesses grow their online leads and sales strategically. Let us do it for you!