How to Find an Affordable SEO Company Without Compromising Quality
Adam Heitzman
March 15, 2023
We know that running a profitable business is never easy.
It takes non-stop effort to keep customers happy, cultivate a happy and productive workforce, and adapt to ever-shifting market forces.
And when it comes to generating more leads and sales that grow your business, the pressure is on to ensure your marketing dollars deliver the best return possible.
In light of that, many businesses struggle to determine whether SEO (search engine optimization) is worth the investment.
As Google algorithms evolve and the search landscape becomes more crowded, formulating and implementing a good SEO campaign becomes increasingly challenging, requiring more time, more expertise, and (you guessed it) more money.
But the good news is that you can still find affordable, high-quality SEO services if you know how to look.
In this post, we'll explain what you need to know before investing in SEO, discuss the differences between cheap and affordable SEO services, and cover some tactics for finding a high-quality SEO company that suits your budget.
Let's start with some basics.
Why Should You Invest in SEO?
Since you're reading this post, chances are you already have a pretty good idea of what SEO could do for your business.
Here's a quick recap of why SEO can be a smart marketing investment:
It increases your visibility in search engines so you can attract more visitors, leads, and customers to your website.
It boosts your brand awareness and credibility, as people associate high rankings and insightful content with overall brand quality.
It helps you better understand your target market's needs and preferences, providing insight into what they search for and the type of content they like.
It complements other marketing initiatives. For example, SEO can help capture leads for email marketing campaigns, supply sharable content for your social channels, and provide additional keyword data for your PPC campaigns.
Its results are measurable. Analytics tools allow you to monitor every aspect of your SEO performance, from keyword rankings to traffic increases to backlink acquisition.
What to Know Before Investing in SEO
So the benefits of SEO are clear.
But you also need to have realistic expectations of what's involved in implementing a successful, sustainable SEO strategy before committing to the investment.
Here are a few things to keep in mind:
SEO is Multi-Faceted
SEO isn't a singular activity. It involves a range of ongoing initiatives that work together to boost your site's discoverability in the search results. These initiatives include keyword research, content production, technical optimization, and link-building.
SEO Involves Constant Adjustments
None of the initiatives we just mentioned are set-it-and-forget-it tasks. Just like other areas of your business, every aspect of SEO requires regular testing and correction to yield sustainable results.
SEO is a Long-Term Game
Increasing your site's visibility in the search results is not a quick and easy process. It takes time for even the best SEO strategy to bear fruit.
In our experience, you can typically expect to wait around six months before you start noticing significant improvements to your organic visibility. That said, several factors can determine how quickly you'll see results, such as how much optimization your site needs, the degree of competition in your industry, and the strength of your existing backlink profile.
How Much Does Quality SEO Cost?
So you're up to speed on the benefits of SEO and what to expect when you implement an SEO program.
Now the question is: what's the best solution for managing your SEO strategy at an affordable price?
Some businesses opt for the DIY approach. They are fortunate enough to have the necessary resources and expertise in-house to deal with the demands of building and maintaining a successful SEO program.
But this isn't an option for most businesses. They either lack the internal bandwidth for SEO or realize that attempting it themselves will likely lead to poor outcomes.
This leaves businesses with two alternatives: gamble on a cheap SEO service or hire a high-quality (but affordable) SEO agency.
Is your traffic declining?
Since 2009, we have helped hundreds of local businesses grow their online leads and sales strategically. Let us do it for you!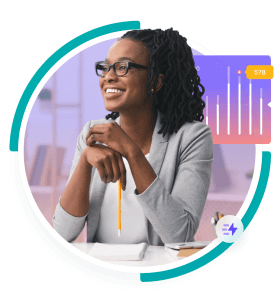 What's The Problem With Cheap SEO?
Cheap SEO firms are not hard to find. They're everywhere.
Type the words "cheap SEO service" into Google, and you'll get countless results. They all make similar claims: for a minimal one-time payment, they'll get your site to the first page of Google.
And if you're really serious about saving money, you can even head to a site like Fiverr to find a freelancer to do your SEO for you. Some offer their services for as little as $5.
But what do you get when you team up with one of these low-cost SEO firms?
Sadly, not much. For starters, no SEO professional worth your time will ever make guarantees about how well your site will rank if you hire them ⁠— there are simply too many variables at play.
The only reliable, sustainable way to improve rankings is to develop a holistic SEO strategy that caters to all aspects of your website's performance. This takes time, expertise, and ongoing investment, not one-time fees, false promises, and quick fixes.
Put simply, opting for cheap SEO services can cost you more in the long run.
What Does a Reasonable (Yet Still Affordable) SEO Company Cost?
Quality SEO doesn't need to break the bank.
But paying a little extra for a quality-yet-affordable SEO package will often deliver the biggest bang for your buck.
In fact, a 2019 survey by Backlinko found that respondents who spent more than $500 per month on SEO were 53.3% more likely to report themselves as "extremely satisfied" compared with those who spent less.
So how much can you expect to pay for a higher-quality SEO service?
Well, according to Ahrefs study on SEO pricing, 79% of SEO service providers charge a monthly retainer fee of at least $1,000.
So if you find an SEO service or freelancer with lower rates than this, it could be a sign they lack the skills or experience to deliver reliable SEO results over the long term.
As with most things, you get what you pay for.
Is your traffic declining?
Since 2009, we have helped hundreds of local businesses grow their online leads and sales strategically. Let us do it for you!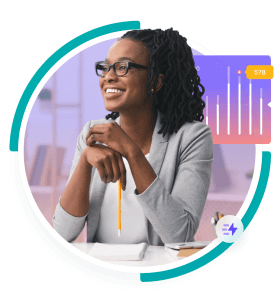 What Will You Get from an Affordable SEO Service?
There are countless high-quality, mid-priced SEO services out there. Some are generalists, some specialize in specific industries, and others might be well-known for their work in a particular aspect of SEO.
But with so many available options, it can be tricky to figure out what services you should expect from an SEO provider.
Here are the fundamental services any SEO firm worth your money should offer:
1. Quality Content Creation
No matter the industry, quality content is a key ingredient for ranking well.
Great content delights your visitors, attracts valuable backlinks, and helps you move prospects down your conversion funnel. In fact, content can generate up to three times more leads than outbound marketing.
A high-quality SEO provider will give you relevant, keyword-backed content ideas and help you assemble a long-term editorial strategy.
2. Technical SEO
Technical SEO is all about making it as easy as possible for search engines to crawl your site and fixing any technical issues affecting your user experience.
Technical optimization includes activities like improving URL structure, site navigation, and page load speed — all of which influence your site's ability to rank prominently and convert well.
For example, in February 2019, Google announced that even a one-second delay in page load speed can reduce conversions by 20%.
Here's a graphic showing the casualties of slow load times in more detail.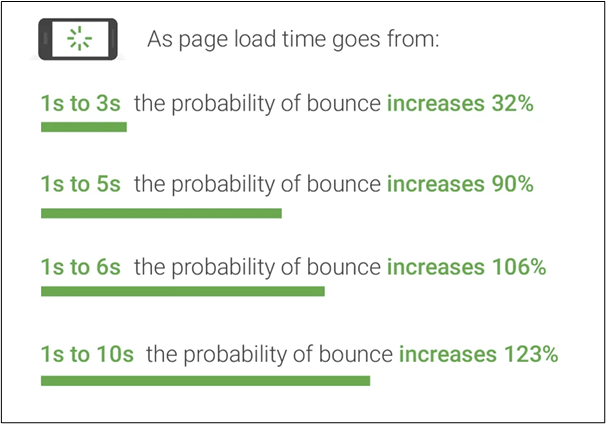 It's also important to appreciate that the technical demands of SEO are constantly evolving. For example, voice search and mobile optimization are now core considerations for any advanced SEO strategy. But a few years from now, there may well be new technical components to also consider.
Just take a look at this graphic illustrating the changes in technical SEO over the past two decades.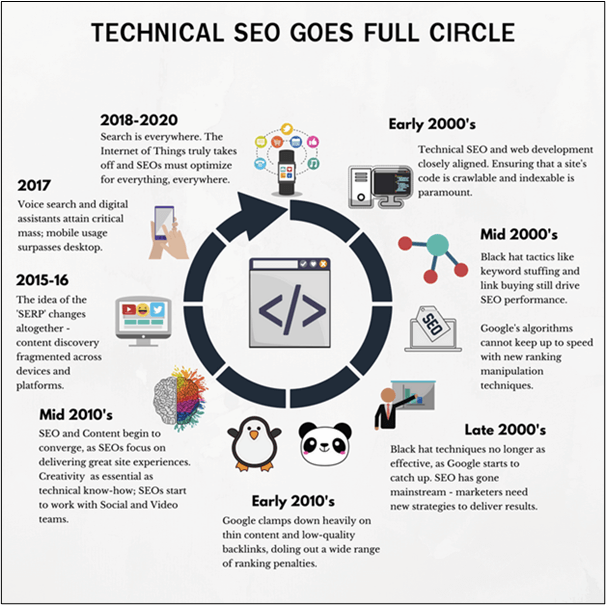 A quality but affordable SEO provider should ensure your strategy incorporates all the latest developments in the world of search.
3. Link Building
Another core pillar of a successful SEO strategy is building a quality backlink profile.
Backlinks are the links that point to your site from other domains. Google interprets them as a signal that your site has value and is worth ranking in its search results. The more backlinks you receive from high-authority domains, the better your chances of ranking well.
Your SEO provider should be able to offer you a realistic, white-hat link-building strategy to strengthen your backlink profile. This may include guest posting, digital PR, and other forms of outreach.
4. Customized SEO Packages
Lastly, a reputable SEO firm should also offer custom SEO packages.
Since no two businesses are the same, there can't be a one-size-fits-all approach to SEO. You need a strategy that's tailor-made to your business needs.
For example, here at HigherVisibility, we developed a custom SEO package for one of our clients, Varco Pruden Buildings (VP).
The strategy prioritized internal linking, content development, and link building.
The results were dramatic. VP soon secured page one rankings and saw their organic traffic increase by a massive 700%!
How To Find an Affordable SEO Company
So you're convinced that opting for a quality (but affordable) SEO company is the way to go.
But how do you find the right fit?
Clarify Your SEO Goals
Before you start looking for companies, you should first figure out your SEO goals. Of course, these goals should align with your broader business and marketing objectives.
Here are a few ideas:
Multiply organic traffic by x%. This is truly a win-win because not only does it mean more potential customers, but it also tells Google that people value your site.
Increase ecommerce sales. Did you know that online sales account for over 18% of all retail sales in the US? Focusing on your ecommerce sales is a great way to make sure you get a piece of that pie.
Improve your backlink profile. When it comes to backlinks, it's all about quality. You want to earn links from credible, authoritative sites.
Determine Your SEO Budget
What counts as an affordable SEO budget will vary widely from one business to the next.
But as we saw earlier, you should expect to spend at least $1,000 per month on SEO to drive consistent results.
Of course, if you're already a well-established company with more resources at your disposal, there's no reason not to commit several thousand dollars per month to your SEO program. After all, SEO offers some of the highest ROI of any marketing channel.
Reach Out to SEO Companies
Once you're clear on your goals and budget, it's time to reach out to some prospective SEO partners.
To keep this process structured and efficient, we recommend you develop an SEO RFP (request for proposal) to send your candidates. This document lays out key information about your business, your specific SEO project requirements, your budget, and what you expect from an SEO partner.
What you'll get in response are detailed proposals tailored to your unique business needs.
Once you have an affordable SEO service that's on board with your goals, it leads to more trust and transparency.
For example, after a few bad experiences with low-quality SEO providers, Allied Van Lines teamed up with us at Higher Visibility. We quickly built a strong working relationship based on mutual trust that we upheld with weekly status calls.
Following a technical and competitor audit, plus several other strategic deliverables, we helped the company increase organic traffic by over 44% and organic leads by almost 12%.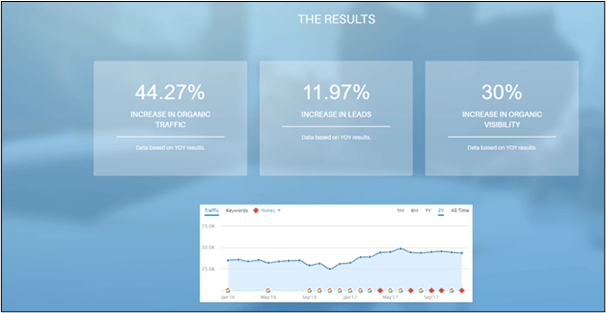 So when deciding which SEO company to work with, it's worth asking whether they'll maintain ongoing communication and alignment (or realignment) with your company's SEO goals.
Final Thoughts
So are affordable SEO services worth the cost?
Our opinion is a resounding yes. And the irony is that affordable SEO services are less costly than cheap SEO services.
Why?
Because only experienced SEO professionals can provide high-quality content, comprehensive technical expertise, and the ability to earn authoritative backlinks. And these are the elements that have consistently proven to drive organic traffic and, ultimately, conversions. If you skimp on them, you won't see a return on your investment. Remember, if you're looking for an award-winning SEO company that offers tailor-made SEO packages, get in touch with us today!
Is your traffic declining?
Since 2009, we have helped hundreds of local businesses grow their online leads and sales strategically. Let us do it for you!