7 Qualities of a Great SEO Company
David McElveen
September 5, 2023
When was the last time you scrolled past the first page of search results?
Undoubtedly, the first page of Google results pages gets the majority of the clicks, up to 75.5% and 31.24% for the featured snippets!
And as we know, optimizing your website increases your rankings and drives relevant traffic to your site. But the goal of SEO isn't just to increase traffic. It's to increase revenue too!
This process, however, goes beyond keyword research and traditional link-building practices. No matter the type of business you have – B2B, B2C, DTC, eCommerce, etc. – if you're not implementing the right SEO strategies, it'll be nearly impossible to generate any return on investment (ROI) from your SEO efforts. This is why you need a reliable SEO company.
A great SEO company brings in-depth knowledge and experience to increase brand visibility. They also help to:
Build a sustainable flow of inbound leads & sales.
Outshine your competitors in the search rankings.
Handles your online affairs so you can focus on growing your business.
Develop strategies that align with the changing search engine algorithms and market trends.
Let's explore seven more qualities of a reliable SEO company and potential red flags to look out for before hiring one for your business.
The 7 Qualities of a Reliable SEO Company
With many SEO companies online today, finding the right one can be challenging. Here are seven qualities you should watch out for:
Expertise and Experience
This is the first litmus test to ascertain the reliability and credibility of an SEO agency. I've encountered several SEO professionals who are quick to share best 'tips' and 'strategies.' But when it comes to execution, you'll realize they have nothing to show for it.
As the famous saying goes, "Expertise comes with experience." Thus, a dependable SEO company should have a track record of successful SEO campaigns and execution over the years.
This showcases their ability to deliver actual results.
In addition, any credible agency should have handled various SEO projects across several industries and sizes. They should have tested and tried several SEO tactics to know which works and which doesn't. Specializing in different niches indicates their capacity to customize strategies to meet your business's unique needs.
That said, before making any investment:
Check the company's portfolio for proof of successful projects.
Ensure they can handle SEO for diverse industries.
Look for companies with at least several years of experience.
Read what their clients have to say about them.

Transparent and Ethical Practices
A reliable SEO company should adhere to white-hat SEO techniques and Google Webmaster Guidelines. You've most likely heard of the black-and-white hat SEO techniques. And if you haven't, I'll briefly discuss both terms and why you should care.
White Hat SEO techniques are SEO strategies that follow Google Webmaster ranking guidelines. This is a user-centric strategy, and it takes a while to see the results of your efforts. But they have a sustainable impact and are most profitable for web growth.
Black Hat SEO techniques, on the other hand, are unethical SEO practices. Simply put, it's the opposite of white-hat SEO. SEOs using this technique could see results faster, for example, higher rankings. But it puts your business at risk of manual actions from Google that could be catastrophic.
No SEO company will outrightly admit to using black hat SEO. So, you need to know how to recognize these types of agencies.
A credible SEO, on the other hand, will show and not just tell you about their approach to SEO. So when you're discussing with a prospective SEO consultant, listen for ideas like:
Creating fresh, relevant, and non-plagiarized content.
Getting relevant links from authoritative sources.
Using relevant keywords naturally within content, titles, and metadata that relates to search intent
Addressing technical issues with the website
Transparency in progress updates and reporting
Another essential quality is transparent and honest communication with clients. A reliable SEO company openly communicates its SEO strategy's progress and challenges with clients and gives consistent updates and reports. They should also be willing to answer the most complex questions and articulate their stance.
Comprehensive SEO Strategy
A good SEO company should offer a comprehensive strategy beyond basics. This should cover the four major parts of SEO:
On page optimization
Off-page optimization
Local SEO
Technical SEO
All these strategies cut across content marketing, link building, content optimization, distribution, web design, etc. Since no two companies are the same or have the same goals, a quality agency should understand how to create a custom strategy for your business.
In addition, a quality SEO agency understands that search engines like Google are highly obsessed with consumers' experience. So, instead of optimizing for search engines, they tailor their strategies to improve overall user experience.
Proven Results and Case Studies
Anyone can claim to be an SEO expert. Results and case studies help to separate the actual 'workers' from the snake oil salesman. A reputable SEO agency should have a proven track record of delivering exceptional services.
Most SEOs, like HigherVisibility, display testimonials and client case studies on their website. Contact the agency for their case studies or portfolios if it's not displayed. This will give you a good glimpse into the agency's practices and how they deliver client results.
Additionally, you can ask to talk to their previous clients to have a sneak peek into their track record. This way, you can see how they've helped other businesses rank online.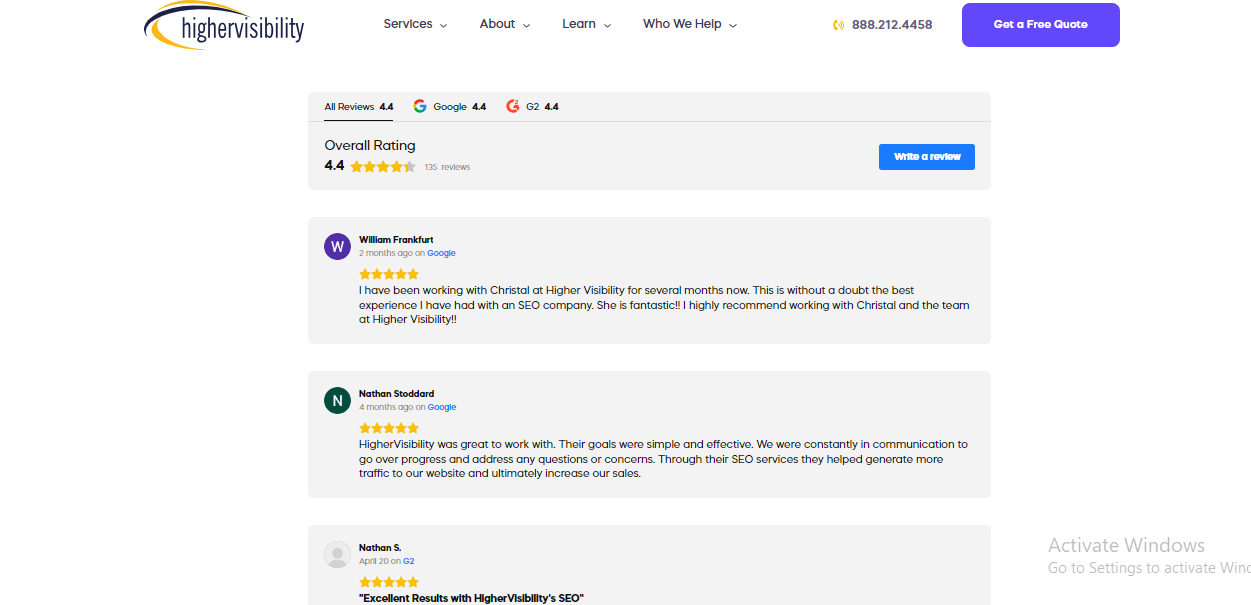 Team of Qualified Professionals
What is an SEO company without a team of qualified professionals?
A reliable SEO company must have skilled SEO professionals with relevant certifications, talented content writers, link builders, and technical specialists.
Strong leadership and teamwork within the company ensure that your SEO strategy is in capable hands. From optimizing your website's technical aspects to creating good content and building authoritative links, a qualified team is vital for achieving good results in the evolving landscape of digital marketing.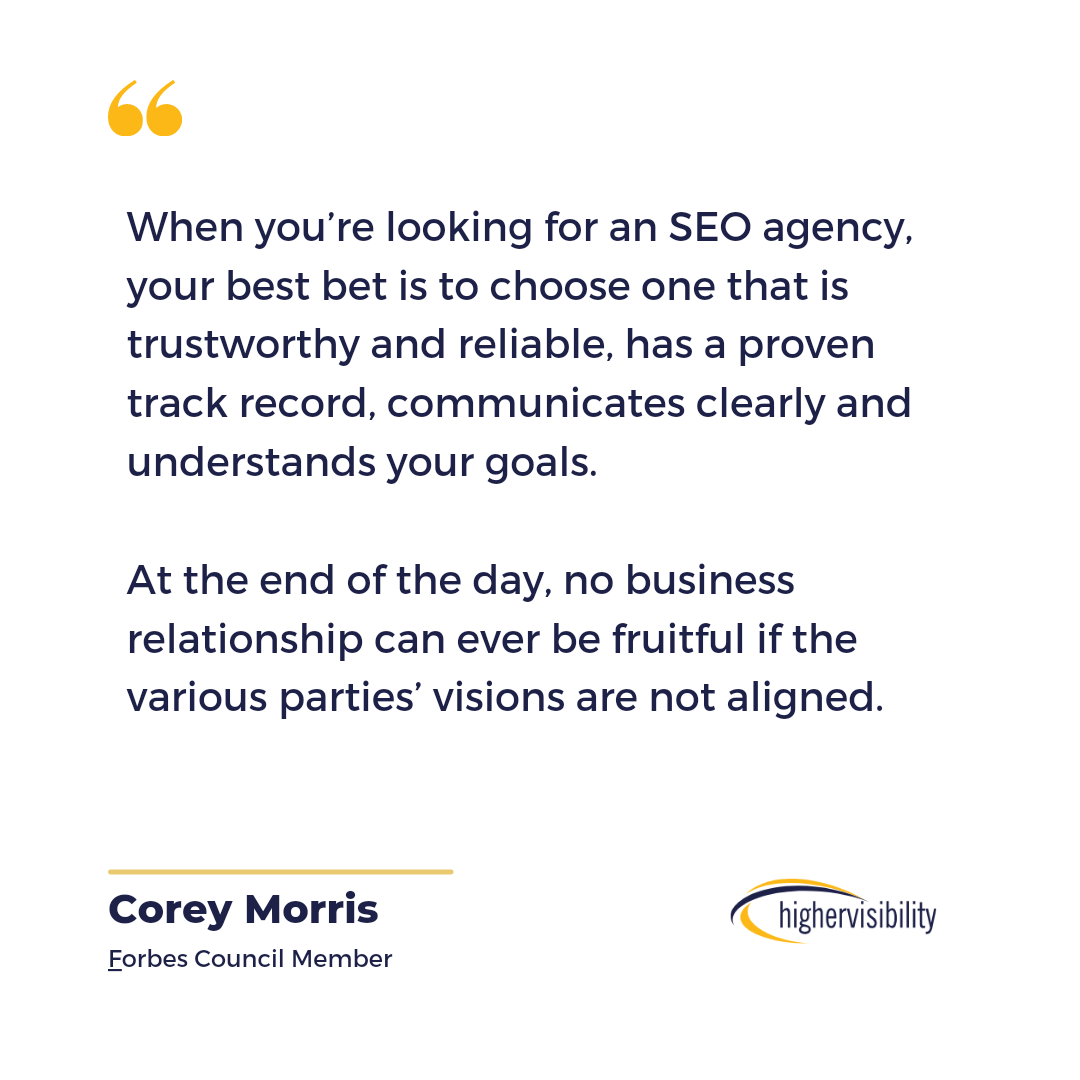 So before choosing an SEO agency for your website, access each team member's skills/profile to know if they're authentic or just placeholders.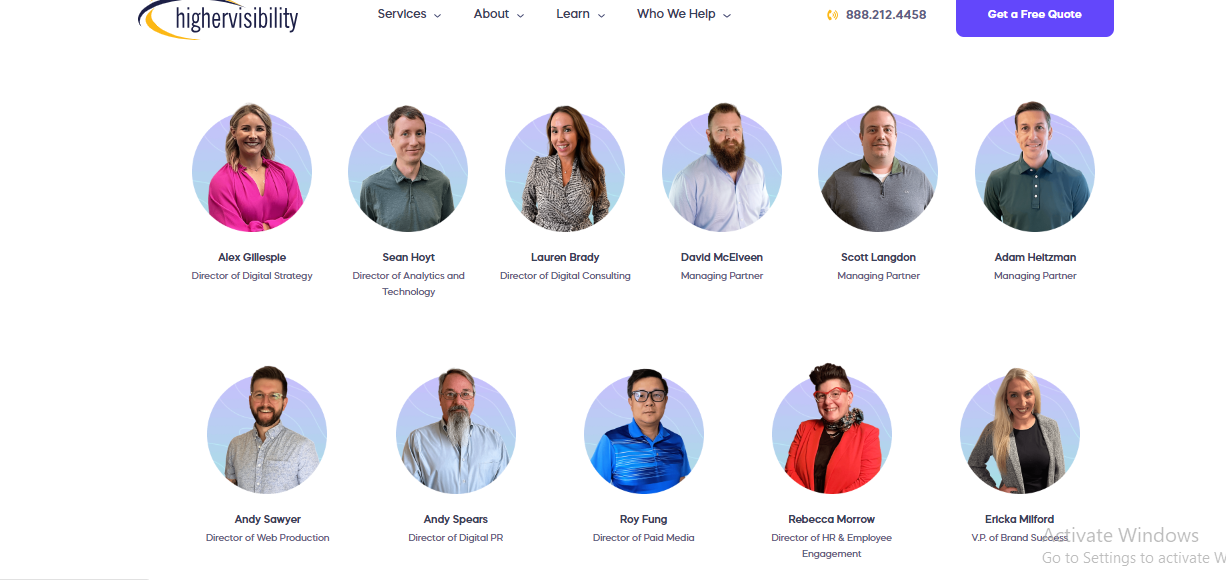 Do this by checking out their social profiles or websites if they have any: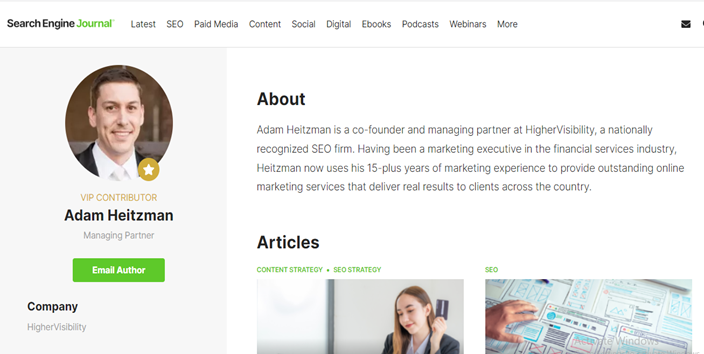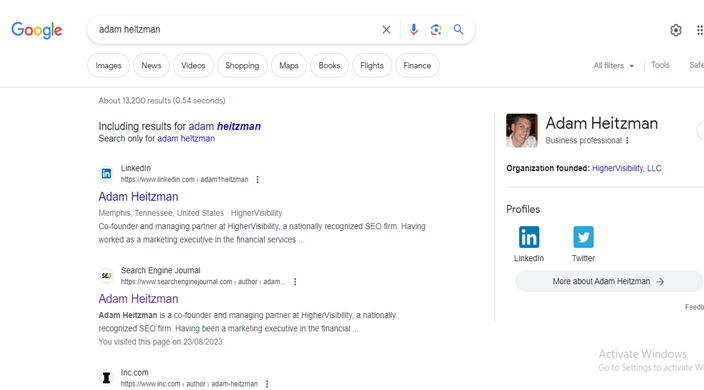 Cutting-Edge Tools and Technologies
SEO tools and techniques are also changing as the online digital marketing landscape evolves. A good SEO agency should be abreast of the newest updates and changes in SEO methods. Not only that, they must:
Use advanced SEO tools for thorough analysis and optimization to ensure their strategies are data-driven and effective.
Adapt to strategy updates and ensure they align with evolving industry trends.
Keep learning constantly so they can quickly adjust to any changes in how search engines work. This helps ensure that your business's digital growth keeps going steadily.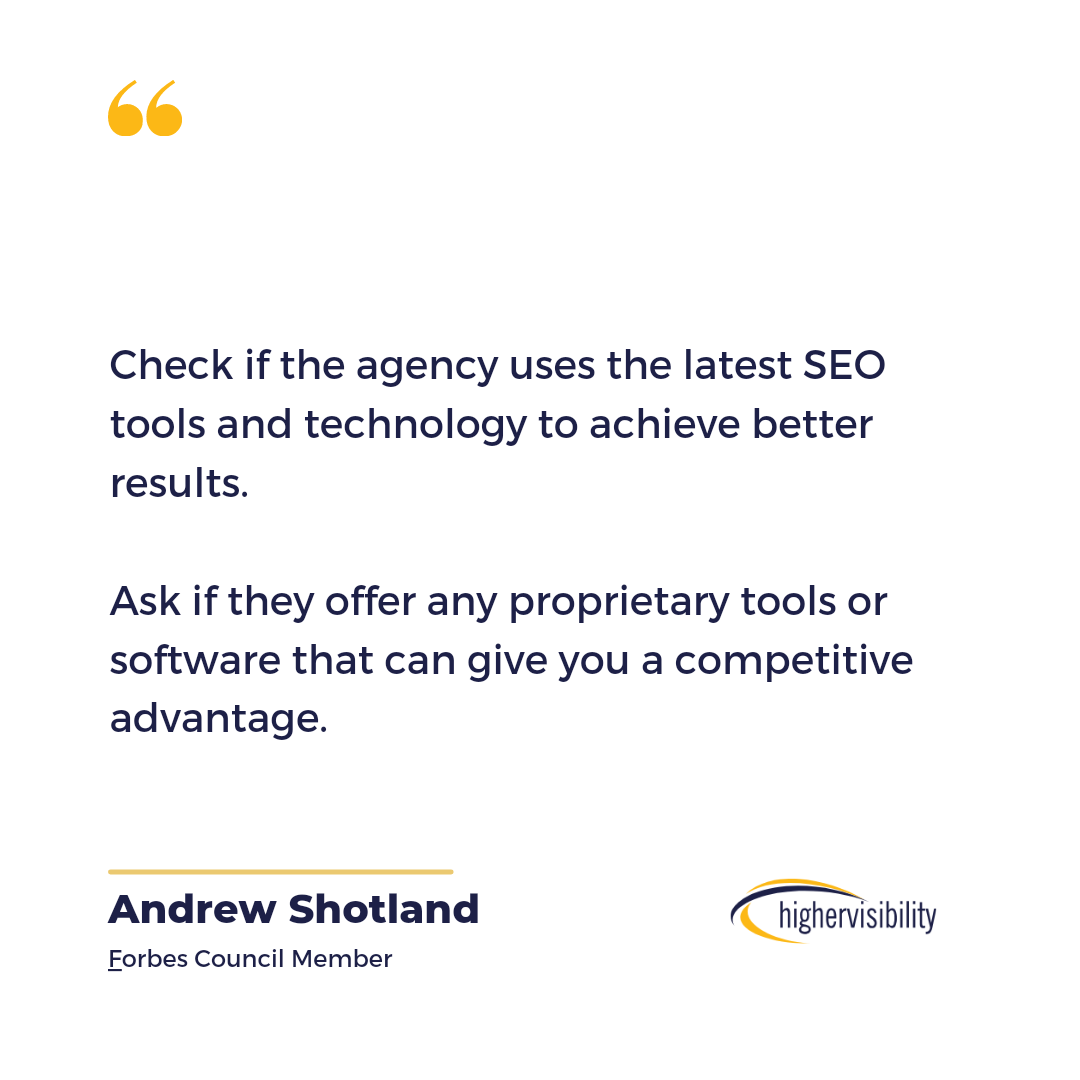 Customer-Centric Approach
After all is said and done, only a good customer experience can foster a long-lasting relationship. Reliable agencies understand that effective SEO isn't generic but requires a personalized and collective approach. Hence, choose an agency that's super obsessed with your business success. More details are:
Prioritizing client goals: A good SEO company should prioritize your business goals and objectives. They should customize their strategies to meet your unique business needs and ensure their efforts align with your goals.
Regular Client Engagement and Feedback Gathering: Engagement isn't a one-time affair; it's an ongoing commitment. Most companies communicate with their clients through email, phone calls, and video conferencing to carry them along and ask for feedback. Hence, a reliable SEO company should seek your opinion and fine-tune their strategies accordingly.
Flexibility in Accommodation: As digital marketing expands and changes with time, the original SEO strategy used to work might not bring the desired outcome anymore. So, they must be ready to continuously analyze and restrategize to ensure your needs and goals are met.
Now that you know what to look for in a quality agency, what red flags depict a bad one? Let's find out.
Red Flags to Avoid in an SEO Company
'We guarantee #1 ranking on the SERPs', 'We can increase your rankings in one week,' 'We have magic strategies'…etc.
All these are sayings common to unreliable SEO agencies. These agencies adopt black hat tactics to increase rankings, and as I highlighted above, the results are a bubble, and you'll likely either lose your rankings or your website.
Black-hat SEO practices to Watch Out For:
Be cautious if the company promises to stuff keywords everywhere on your site. Keywords should appear naturally and make sense to readers.
If they suggest hiding text on your website from visitors, it's a red flag. Your content should be transparent and easy to read.
If the company mentions buying links or using sneaky methods to get more links, it's a red flag. Quality links come from valuable content and genuine connections.
If they can't tell you the tools and strategies they use, it's a red flag. Run.
If they promise overnight results or anything too good to be true, tick them off your list.
They're not ranking for any of their primary keywords. If they can't rank their website, how will they rank yours?
Lack of communication and transparency during consultation hours
Vague explanations anytime you ask for strategies to rank your website.
Overall, avoid companies prioritizing strategies that sacrifice user experience for rankings.
Why HigherVisibility?
HigherVisibility stands out as an SEO company you can trust for several reasons. First, our team comprises skilled professionals who prioritize your business goals and customize SEO campaigns to suit your needs. Also, our commitment to white-hat SEO techniques and transparent communication ensures ethical practices and good user experience.
With over 14 years in the SEO industry, we always keep up with the ever-changing search engine algorithms and adjust our strategies accordingly. Our track record of exceptional deliverables testifies to our ability to deliver success. At HigherVisibility, it's always YOU first. We partner with you to develop personalized and effective strategies that will generate consistent results for your business. Decent is no longer enough. Let's take you from where you are to where you want to be. Speak with one of our experts now.