SEO Packages: Why You Should Avoid Pre-Bundled SEO
Adam Heitzman
May 23, 2023
Bring up search engine optimization (SEO) at any business networking event, and most people will recognize the practice for what it is: a reliable, cost-effective marketing channel capable of sending your online traffic, leads, and sales through the roof.
But a few people take a less positive view. As they see it, SEO services overpromise and underdeliver and are ultimately a drain on your time and resources.
People in this second group likely fell victim to a low-quality or black hat SEO company at some point in the past. These companies lure clients through low costs and compelling guarantees, only to approach SEO with outdated, shady, and ultimately ineffective tactics.
This raises the question: what red flags should you be looking out for when considering hiring an SEO service provider?
In our experience, pre-bundled SEO packages are one of the clearest indicators that an SEO provider isn't up to scratch. These one-size-fits-all strategies fly in the face of SEO best practices and end up doing more harm than good in the long run.
So what's so bad about pre-packaged SEO? And why should you avoid such services at all costs?
Read on to find out!
The Dangers of Black Hat SEO
Black hat SEO refers to deceptive tactics that shady SEO practitioners use to artificially boost your rankings in Google's search results.
Unlike legitimate SEO, the purpose of black hat SEO is not to improve your website but to deceive Google into thinking that your site is something it is not.
For example, one of the most famous black hat SEO techniques is building a private blog network (PBN). This involves creating several dummy websites with links to a single domain you're trying to boost rankings for. The idea is that the more links a site receives, the more Google will deem it to be rank-worthy.
Another well-known black hat tactic is keyword stuffing. This involves filling web copy with target keywords at the expense of the content itself. Here, the goal is to trick search engines into thinking your pages are more relevant for specific search queries than they actually are.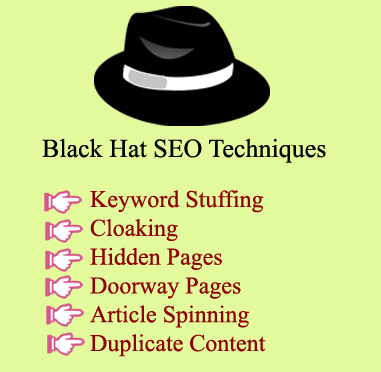 The unfortunate thing about black hat SEO is that it actually used to work. But ever since Google's "Florida" update in 2003, the search engine giant has continued to refine its ranking algorithm to counteract spammy tactics.
The result is that black hat techniques are now far less effective than they used to be. Sure, some practitioners may still find ways of circumventing Google's systems for a while, but eventually, their sites get flagged and penalized. These penalties range from severe ranking demotions to complete removal from Google's search network.
So why do people continue to turn to black hat SEO despite these risks?
Well, most SEO companies that use black hat tactics aren't exactly open about it, which makes it difficult for prospective clients to know what they're signing up for.
The good news is other indicators can help you judge whether a potential SEO provider might use black hat tactics.
The biggest red flag is cheap SEO. Whenever a company offers discounted SEO services, you should ask yourself what they might be hiding. Since black hat SEO relies on off-the-shelf techniques, it requires far less effort and expertise than above-board SEO. As a result, black hat SEO services can bundle their packages and keep prices low.
It's important to realize that successful SEO is sustainable SEO. Black hat SEO offers short-term results at best. The temporary bump in rankings and traffic you might see from employing black hat tactics is completely overshadowed by the long-term damage it does to your site's reputation in Google's eyes.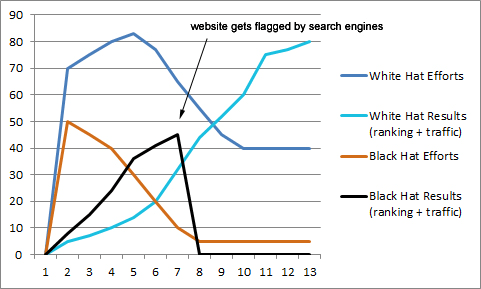 There's no doubt that white hat SEO takes longer to yield results. But these results will be more significant and, crucially, much more sustainable.
The chart above clearly illustrates this difference. White hat SEO requires significant upfront effort to build momentum, but over time the results compound and far outweigh the work you put in. On the other hand, black hat SEO takes less initial effort and delivers quicker results. However, these results are limited, and any benefits are immediately erased once Google detects the use of illegitimate techniques.
Put simply, black hat SEO practices are not sustainable and lead to long-term failure.
The Problem with Pre-Bundled SEO Packages
Pre-bundled SEO packages provide a cookie-cutter approach to SEO, offering a set list of services at a fixed price.
These packages tend to be presented in a menu format like the example below (almost as if SEO were a software subscription) and often include non-SEO-related line items like social media services.

The trouble with these packages is that there is no one-size-fits-all approach to SEO. Organic search strategies need to be customized for websites on a case-by-case basis since different sites face different challenges and have different goals. For this reason, this low-cost, mass-produced approach to SEO can only ever yield mediocre results.
Another issue with these packages is that they often make use of black hat SEO tactics to deliver quick results at a low cost. But we've already seen how these can do more harm than good. It's important to appreciate that black hat tactics don't only expose you to severe Google penalties. They can also harm how customers view your brand. If your site is riddled with spammy, low-quality content, chances are most visitors will seek out a better alternative. Now let's take a closer look at some of the main problems with cheap, pre-packaged SEO.
Successful SEO Requires Time and Commitment
Good SEO can revitalize a company and propel profits into the stratosphere.
But the backbone of proper SEO is quality content, high-authority backlinks, and technical website optimization.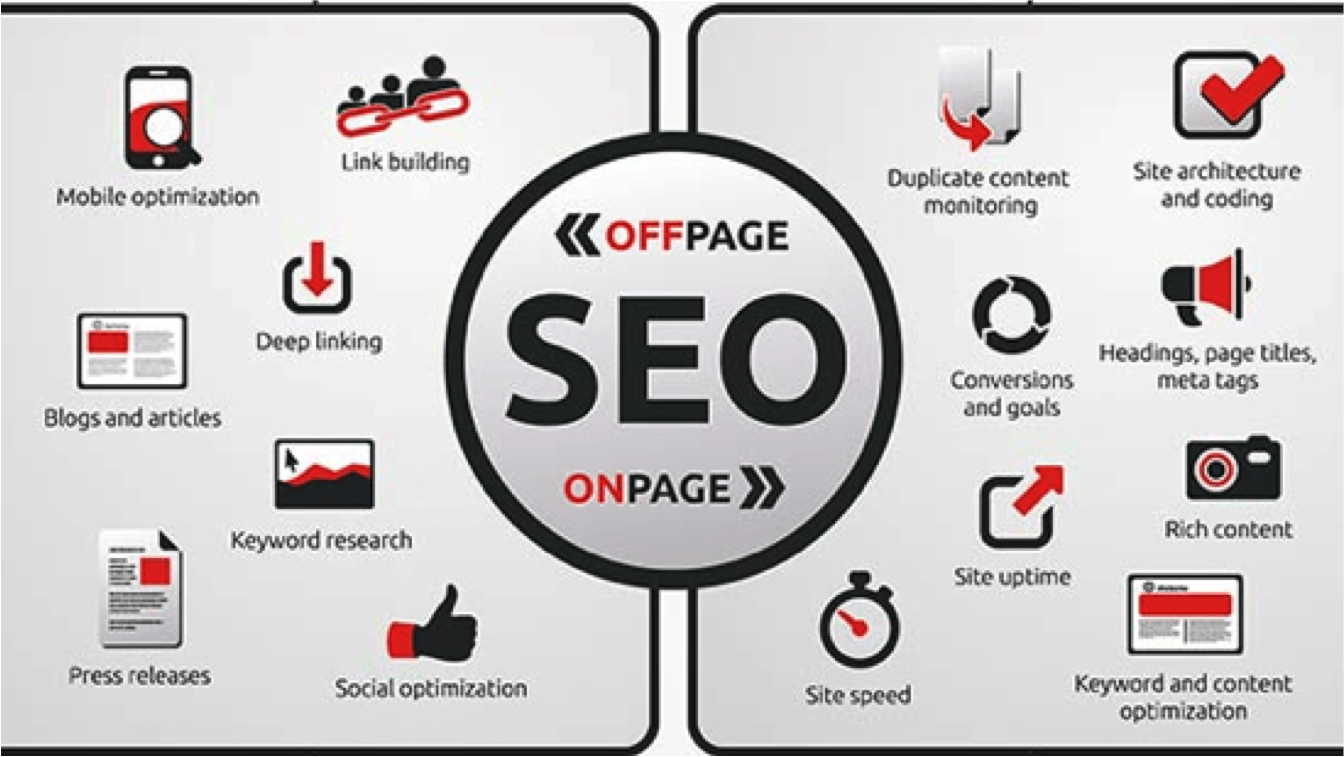 These activities require time and resources to get right, and cheap SEO packages fall short on both fronts.
Firstly, they don't have the time to pay sufficient attention to your website. This is because they can only stay viable without increasing prices by taking on a large number of clients. And since there are only so many hours in a day, they can't possibly give your site the level of focus required for SEO success.
Secondly, they lack the resources to design and implement a winning SEO strategy. You need capital and expertise to create quality content, develop effective link-building campaigns, and optimize a website's usability. Most cheap SEO companies don't have these skillsets in-house.
In other words, low-cost SEO package providers have no choice but to cut corners.
For example, instead of hiring a dedicated writer to craft high-value content, they often piece together new posts by automatically scraping information from existing articles. This results in poorly-structured posts with horrid grammar that does nothing to improve your SEO performance.
Similarly, when it comes to link-building, SEO package companies often use automated software to publish links on low-quality sites with little relevance or authority within your industry. Not only is this practice a complete waste of your money, but Google could interpret it as link spam and take action against your site.
Every Company is Different
We have already mentioned that no two businesses can succeed under the same approach to SEO.
Different businesses require different strategies, which themselves require different timeframes to be correctly implemented.
For example, a small business will require an entirely separate strategy from an enterprise company, while an ecommerce store will have totally different needs from an online magazine.
All this is to say that your SEO has to be tailored to your company's unique needs, or you'll end up in a worse place than where you started. One-size-fits-all SEO package providers can't possibly accommodate the specific circumstances facing individual companies.
The reality is numerous considerations go into crafting a successful SEO strategy.
Of course, budget is one of the most significant variables. The amount of money you're willing to invest will dictate what kind of SEO results you can realistically hope to achieve.
You also need to take into account the competition within your niche or industry. If you're one lone voice without many competitors, ranking well will be easier than in a crowded market. But if you face stiff competition on all sides, reaching the top of the search results will naturally require more time and resources.
Another consideration that will determine your strategy is whether you've already applied some SEO to your site in the past. If you're starting from scratch, it will be a longer road to the top.
Other factors include whether Google has penalized you in the past. If you have to overcome Google's existing bias against you, more time and money will be needed.
Likewise, whether you're a local, national, or global business will all dictate the best path forward for your site.
In other words, any prospective SEO company worth its salt will undertake extensive fact-finding before they settle on a strategy and price that meets your needs. Cheap SEO companies don't care about the specifics of your business because they know they'll have no long-term impact on your organic traffic.
Accountability and Long Term Strategy
Working with an SEO company should be a partnership that lasts for a long time. Unfortunately, long-term business relationships are not viable with cheap SEO companies.
Typically, their client base is a revolving door, so they put little stock into your company's future. This means they take little to no accountability for the work they do. They usually won't fight to keep your business when you're about to leave because they're constantly bringing in new clients. This leaves you with no results and an empty wallet.
Remember this mantra: SEO takes time.
It generally takes up to six months before companies start to see any results or a return on their investment. As such, your goal should be to see steady progress over time.
For example, suppose you start out halfway down page 2 for your primary target keyword. After three months of publishing relevant content and building some high-authority backlinks, you might notice your site inching its way up page 1. Sure, SEO is a long game, but it rewards those willing to be patient.
Cheap SEO package providers aren't in it for the long haul. They also tend not to provide accurate reporting to gauge how well your site is doing. Instead, their campaigns are rudimentary and geared towards short-term, temporary results.
Final Thoughts
If you come across an SEO package that seems too good to be true, it probably is.
SEO is a significant investment requiring a long-term strategy tailored to your specific business needs. There are no one-size-fits-all solutions when it comes to SEO. So if you're ever presented with a pre-bundled SEO package offering incredible results for minimal cost, keep your distance!