14 Reasons You Need an SEO Audit
David McElveen
November 1, 2023
An SEO audit is a comprehensive analysis of a website to determine how well it's optimized for search engines. It's the foundational step to creating an effective SEO strategy.
An effective SEO audit helps you identify issues affecting your organic visibility and rankings on the result pages. This includes the major areas of SEO:
On-page SEO
Off-page SEO, and
Technical SEO
Why is it necessary?
If you want to:
Increase or retain your rankings
Drive conversion-ready traffic to your site
Outperform your competitors
Reduce impediments from Google being able to index and crawl your website
Stay within best practices to be less impacted by Google's algorithm's updates
… then you need to audit your site for SEO.
But don't take our word for it. Recent research proves that: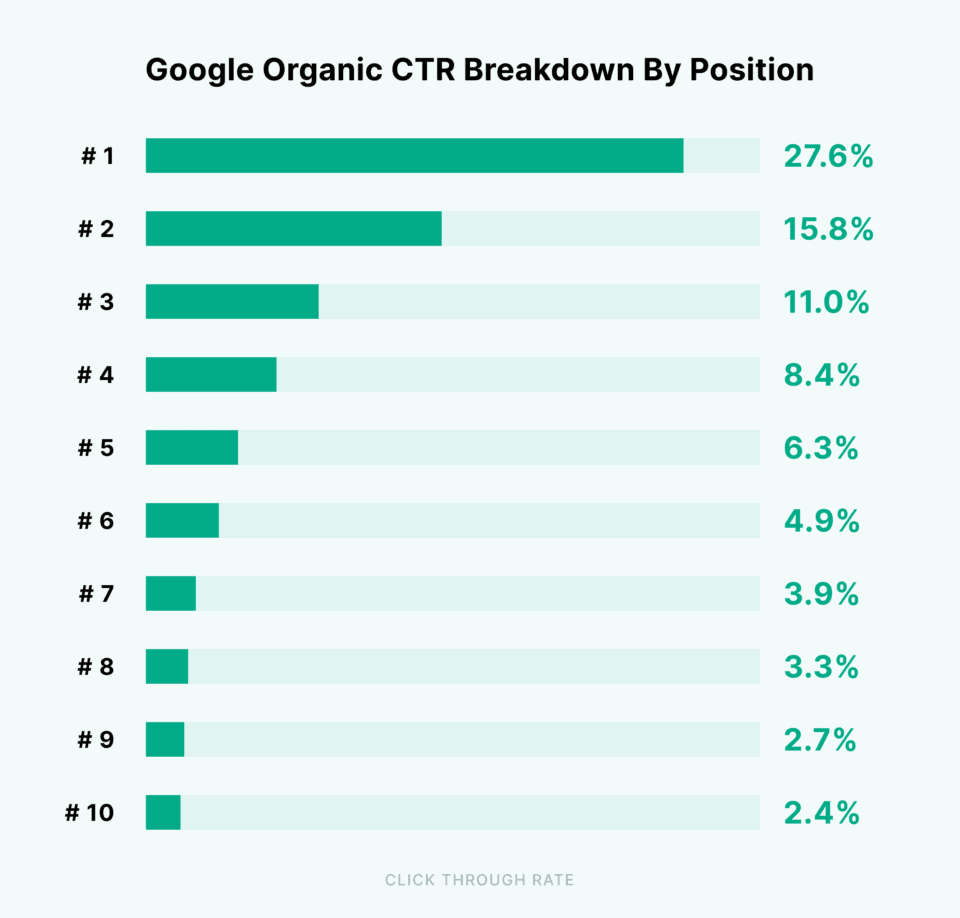 Overall, SEO audits help to tailor your focus. Instead of applying generic SEO strategies, you can pinpoint what's hurting your rankings and how to customize your SEO campaigns to address them.
1. Diagnosing Website Health Issues
How 'healthy' is your website?
This metric assesses the overall performance of your website, including user-friendliness, search engine optimization, security, page speed, etc.
Examining your site's health is an excellent indicator of what affects your organic traffic and how it can be improved.
Premium SEO tools like Ahrefs and SEMrush have a 'Site Health' feature that provides detailed insights into your website's overall well-being.
For instance, when you run a site audit on Ahrefs, the Ahrefs bot crawls the individual pages to find issues and calculate the site health based on these issues.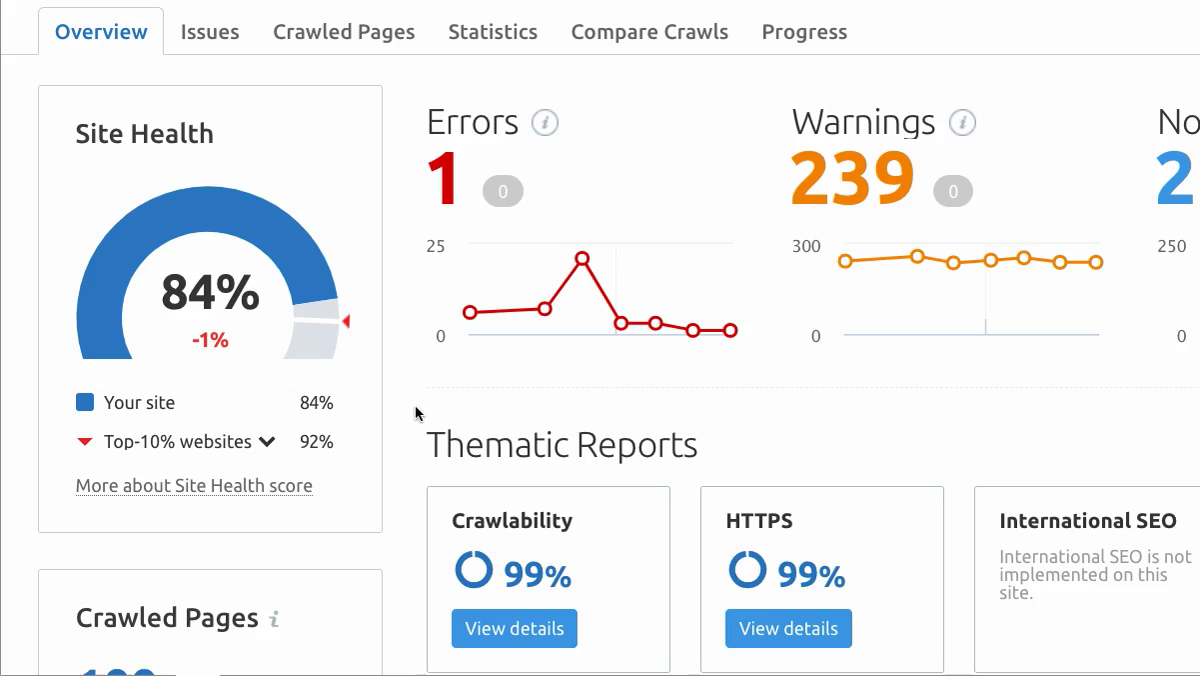 This means the more issues found per page, the lower the website's health. Several issues may cause low site health:
Crawl errors. No matter how amazing your content is, if there are crawl errors, search engine bots might not be able to see them. So, you need to know if Google or other search engine bots are crawling and rendering your site correctly.
Another crucial technical SEO factor to consider is your site load speed. A fast-loading site enhances user experience and often leads to higher CTR. Conversely, slow-loading pages will receive less traffic and low conversion rates.
Discover page errors, for example, broken links or 401 errors, and address them accordingly.
2. Assessing Mobile Usability
Mobile usage is experiencing exponential growth and is expected to cross 72% of global use by 2025.
Google, in response to the changing user search behavior, introduced mobile-first indexing in 2018 and strongly recommends all sites on the platform be optimized for mobiles:

According to John Mueller of Google: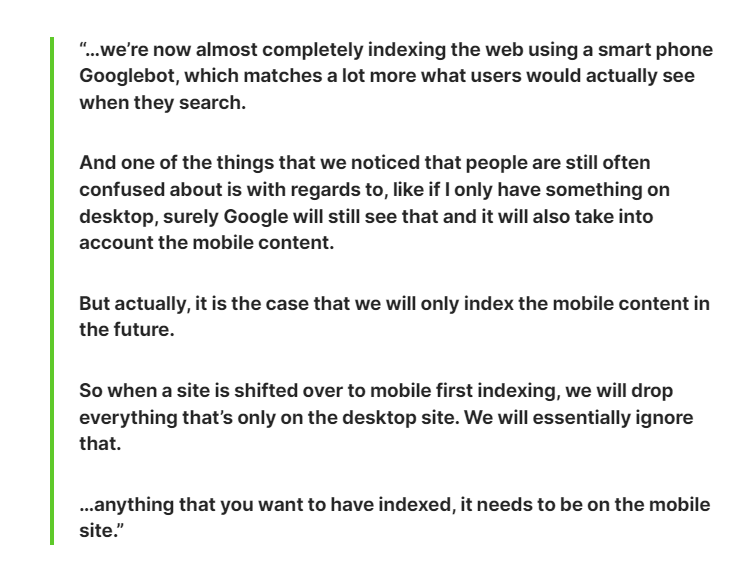 Mobile-first indexing, however, isn't centered around creating a responsive website design. It means optimizing your content, visuals, URLs, and web elements to satisfy user intent and ensure seamless UX on smaller screens.
Google advises that: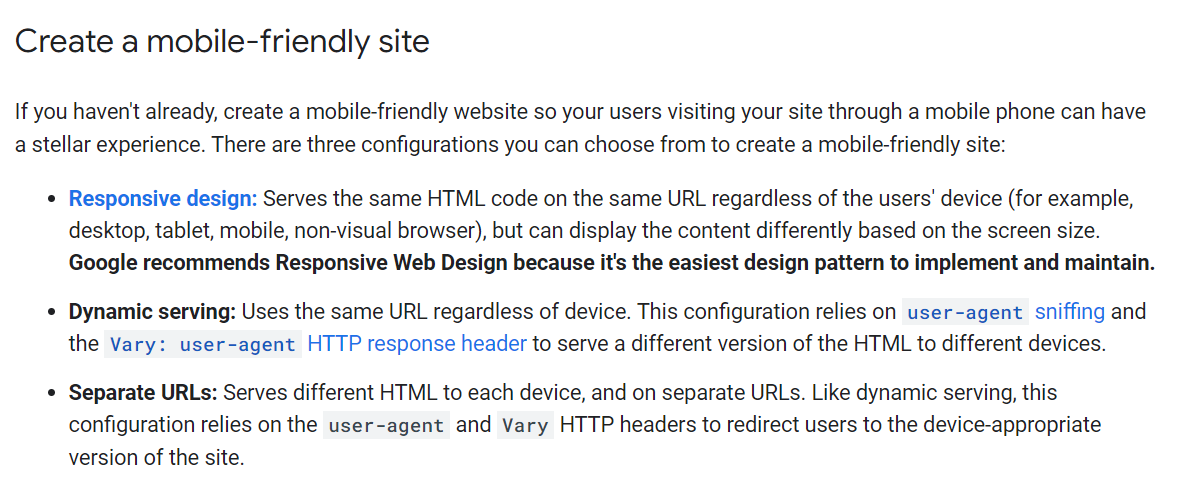 Tip: While you optimize for mobile, keep in mind that page experience also matters. Google factors the overall user experience of the page using the Core Web Vitals. Regularly keep track of these metrics and the 'mobile usability' report on Search Console.
Next is…
3. Uncovering Content Opportunities
Content gap analysis uncovers untapped opportunities and unexplored areas within your content strategy.
To find the gaps in your content strategy, start with your audience. Research their search intent using tools like Answer the Public or join conversations on Reddit and Quora.
You can also ask the sales team to compile a list of frequently asked questions and integrate them into your content calendar.
Another method is analyzing your competitors. Most SEO tools have a 'Content gap' feature that shows the keywords your competitors are ranking for, and you are not. Then, analyze these keywords based on your business KPIs to know which would drive conversions and improve the bottom line.
4. Ensuring Technical SEO Compliance
Technical SEO is the foundation of your SEO strategy.
And no matter how great your content is, if Google bots or users find it hard to access your site, it won't rank high on the SERPs.
Using structured data, also called Schema Markup, is an excellent way to provide detailed information to Google about your website content. It helps search engine bots understand the context of your content, which enhances your visibility on the search results.
Submit XML sitemaps to enable search engine bots to discover and understand your web pages for effective crawling and indexing.
Lastly, use Robots.txt files, on the other hand, to instruct search engine bots on which areas of your site they should index and avoid.
5. Ensuring Backlinks Profiles
Since search engine bots can't read or understand your web content like users do, they rely on backlinks to help them discern the quality and relevance of your content. So, they act as a 'vote of confidence' for your website.
To analyze your backlink profile, use a 'Backlinks Analysis' tool to find all websites linking to your site: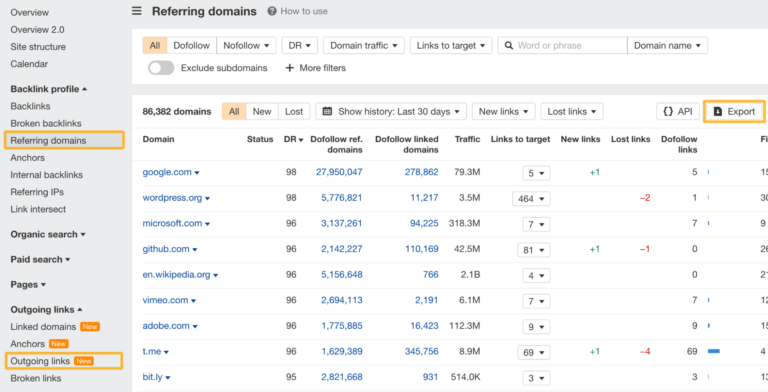 Although not all backlinks matter, an ideal backlink for SEO purposes should:
Be topically relevant to your web content
Be authoritative (with high domain authority)
Be followed
6. Demystifying User Experience (UX) Factors
SEO and UX are distinct terms but work in tandem to improve your website visibility and traffic.
One way to figure out if your audience finds your website appealing is by analyzing user engagement rates.
For example, analyze the bounce rate and dwell time. The industry benchmark for dwell time is 2 – 4 minutes, and the bounce rate is between 26% and 40%. Having a low dwell time and high bounce rate is an indicator to improve your page experience or improve your web content.
Tip: Always aim for a high dwell time and low bounce rate.
7. Analyzing keyword performance
Keywords are a fundamental part of your SEO strategy since they determine how you appear on the result pages.
To optimize your site for the right keywords:
Ensure the core elements of your on-page SEO – URLs, meta and title tags, page content, and visuals – are properly optimized with the right keywords.
Next, look into your overall keyword strategy. Which keywords are performing less than expected? Benchmark the organic traffic, CTRs, conversion rates, and bounce rates for your primary keywords.
Also, try to find potential revenue-generating keywords you're not ranking for.
8. Security and User Trust
If you've ever wondered if HTTPS is a ranking factor, YES, it is.

HTTPS is an encrypted server protocol that adds an extra layer of security to your site. It encrypts the data between a user's browser and the web server, making it difficult for hackers to intercept the connection and access user data.
Google uses HTTPS (Hypertext Transfer Protocol Secure) to enable user security and privacy as they surf the web. Sites that use HTTPS are perceived to be more secure and credible than those that don't.
Another vital part of your SEO audit is…
9. Competitor Analysis
Competitor analysis SHOWS where you stand in the industry, how you compare in terms of various KPIs, and what you can do to improve.
Adam Heitzman, the Co-Founder of HigherVisibility, explained in this article:
"We are all familiar with the well-known idiom 'Know your enemy.' The idea is that understanding your opponent's strengths, weaknesses, and tactics can help you find ways to navigate the competitive landscape more effectively.
Organic search is no different. You can learn a lot about achieving your SEO goals by analyzing high-ranking competitors."
To conduct a thorough competitor analysis, you have to understand who your SERPs competitors are – those who are outranking you on the SERPs.
For example, let's assume you run a pastry shop in Texas. Your local SEO competitors are: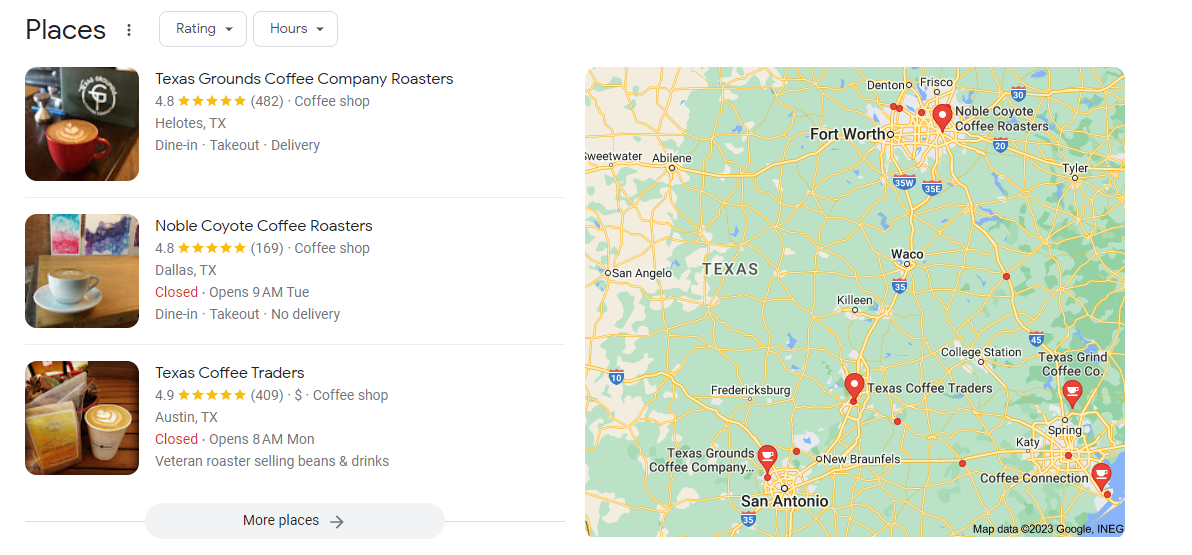 Use SEO tools like the below 'Organic Competitor' report to see websites outranking you for relevant keywords: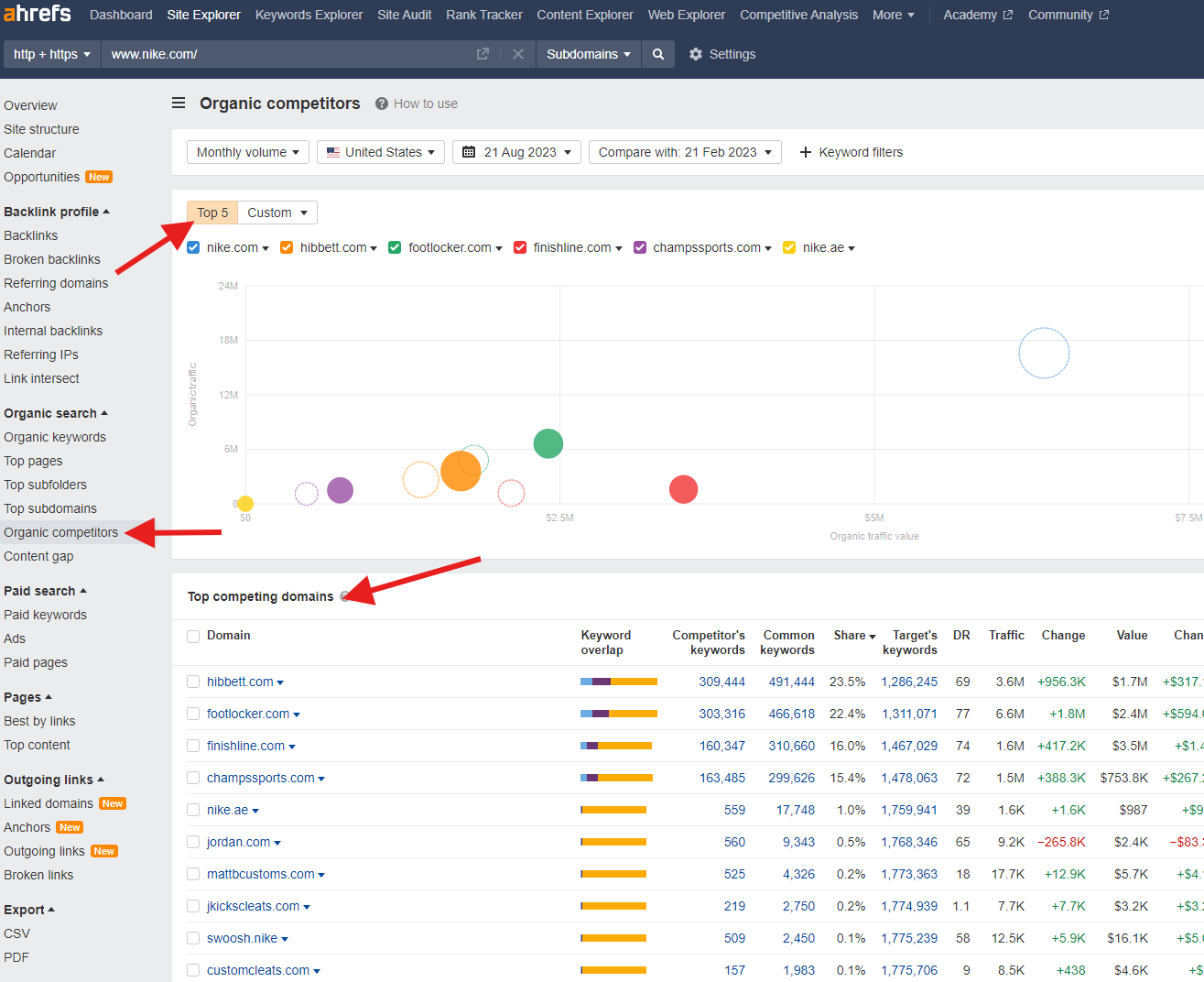 Next, examine their best-performing keywords, the content, and the sites backlinking to them.
Make a list of the potential keywords that will improve your SEO ROI and integrate them into your content strategy.
Read more about performing effective competitor analysis.
10. Aligning with current SEO trends
SEO is an ever-dynamic field that requires consistent learning and adaptation. If you're not on par with the latest, it's only a matter of time before your competition outperforms you on the SERPs.
One way to stay abreast of the trends is by following updates from reputable sources that publish SEO news and best practices.
Some of these sites are the Google Webmaster Central Blog, Search Engine Land, Search Engine Journal, Content Marketing Institute, etc.
Join relevant SEO communities on Reddit, Quora, Slack, and LinkedIn to receive first-hand information whenever there's a core update.
You can also follow industry-recognized thought leaders on social media.
11. Tracking Website Conversions
Conversion tracking provides insights into how users interact with your site and the actions they take when they do.
By tracking website conversions, you can easily identify which aspect of your SEO campaigns is most effective in driving business goals.
The first step in tracking your site conversions is defining what 'Conversions' means to you.
Next, calculate the return on investment (SEO) to discover which campaigns are yielding the highest returns.
12. Identifying Penalties and Red Flags
Google penalties are imposed when a website violates Google ranking guidelines. This often results in a significant drop in rankings and traffic or, worse, gets de-indexed.
Google penalties can be due to algorithmic updates or manual actions like purchasing low-quality links, commonly found in pay-for-performance SEO models.
Other common examples are:
Keyword stuffing: overusing keywords in content, URLs, title and meta tags, etc., to increase rankings
Spammy backlinks: getting backlinks from low-quality, irrelevant sites
Thin content: Publishing content that is not valuable
Cloaking: Showing different content to search engine bots than what's visible to users
To avoid Google penalties,
Don't buy links. Invest in building links naturally
Infuse keywords naturally into your content
Create high-quality content that addresses user concerns and satisfies Google's content guidelines
Learn more about Google Penalties and how to avoid them.
13. Enhancing Site Architecture
A well-structured site makes it easy for search engine bots to crawl and index your site. It also streamlines user navigation and helps them to understand the content of your site.
How do you improve your website architecture?
The rule of thumb is users should be able to access your web content in three clicks or four clicks. Start by creating a logical hierarchy for your site to help users find what they need quickly.
In addition:
Link pages that are topically related. This distributes link equity fairly, strengthening your overall domain authority
Organize your web content in a logical hierarchy for seamless navigation
Keep URLs short, descriptive, and keyword-friendly
Use XML sitemaps to provide a clear road map of your website for users and bots
14. Highlighting Future Opportunities
SEO is not a one-off strategy.
Technological advancements will continually spur changes in user search behavior. Simultaneously, search engines will continue to roll out new algorithm updates that cater to user search intent.
Businesses that intend to remain competitive must learn to adapt to these irregularities and develop a sustainable SEO strategy to weather these changes successfully.
One of the prominent changes is the integration of artificial intelligence and machine learning to improve data analysis and get better-detailed insights into your SEO performance.
These advanced tools also employ predictive analysis to identify underlying issues in your website's SEO, empowering you to stay ahead, gain a competitive advantage, and improve website performance.
Wrapping it up…
Every website is unique, so I recommend you conduct monthly or quarterly audits to discover ways to increase traffic and conversions. Also, keep in mind that SEO audits require extreme attention to detail.
A faster way to get results is by hiring a professional skilled in identifying opportunities that'll scale your traffic and revenue.
At HigherVisibility, we've been helping businesses grow since 2009; we can help you too! If you're ready to conduct an audit for your site, schedule a free call with any of our experts now.