SEO for Lawyers: (Law Firm SEO Guide)
Adam Heitzman
October 10, 2022
If your law firm is struggling to find new cases, your web presence (or lack thereof) may be to blame. Don't worry. That's why we created this complete guide to SEO for lawyers.
Law Firm SEO Guide
If your law firm is struggling to find new cases, your web presence (or lack thereof) may be to blame. Leveraging your online presence, making your website more popular, and using your site as a passive marketing tool can help you gain visibility for new clients.
Many busy attorneys like yourself may not have the time or knowledge to enhance their website and make it more appealing to search engines. Regardless of practice area, we've compiled a complete guide to SEO for lawyers to help.
What Is SEO?
SEO stands for Search Engine Optimization and refers to a website's ability to rank high in a search query. Search engines like Google, Bing, and Yahoo use "web crawlers," bots that scan the internet for results user questions. For instance, someone googling "divorce attorneys near me" or "best criminal defense lawyer" will get a list of website results. The sites that the web crawlers feel are most relevant to the search string will be at the top of the list, and those less relevant towards the bottom.
Why is this important? Most people select a result from the first page of returns, and less than 5% go past the third page. If your law firm's website isn't on the first or second page, you may as well not exist, as over 90% of clients use the internet to find an attorney.
Building a website that ranks highly for SEO incorporates many factors. Good SEO requires a solid marketing strategy that can consistently pull your site to the front page of a search return, while unsavory tactics to "game the system" can actually tank your website, as search engine companies will penalize "cheaters."
Successful Ranking Factors
Legal websites that attract the most attention from web crawlers have a few things in common. The verbiage of the site contains useful information, including the legal specialties of the firm, basic information like address and phone number, optimal site structure, and content that demonstrates usefulness and relevance.
To rank high for law firm website search returns, your site needs: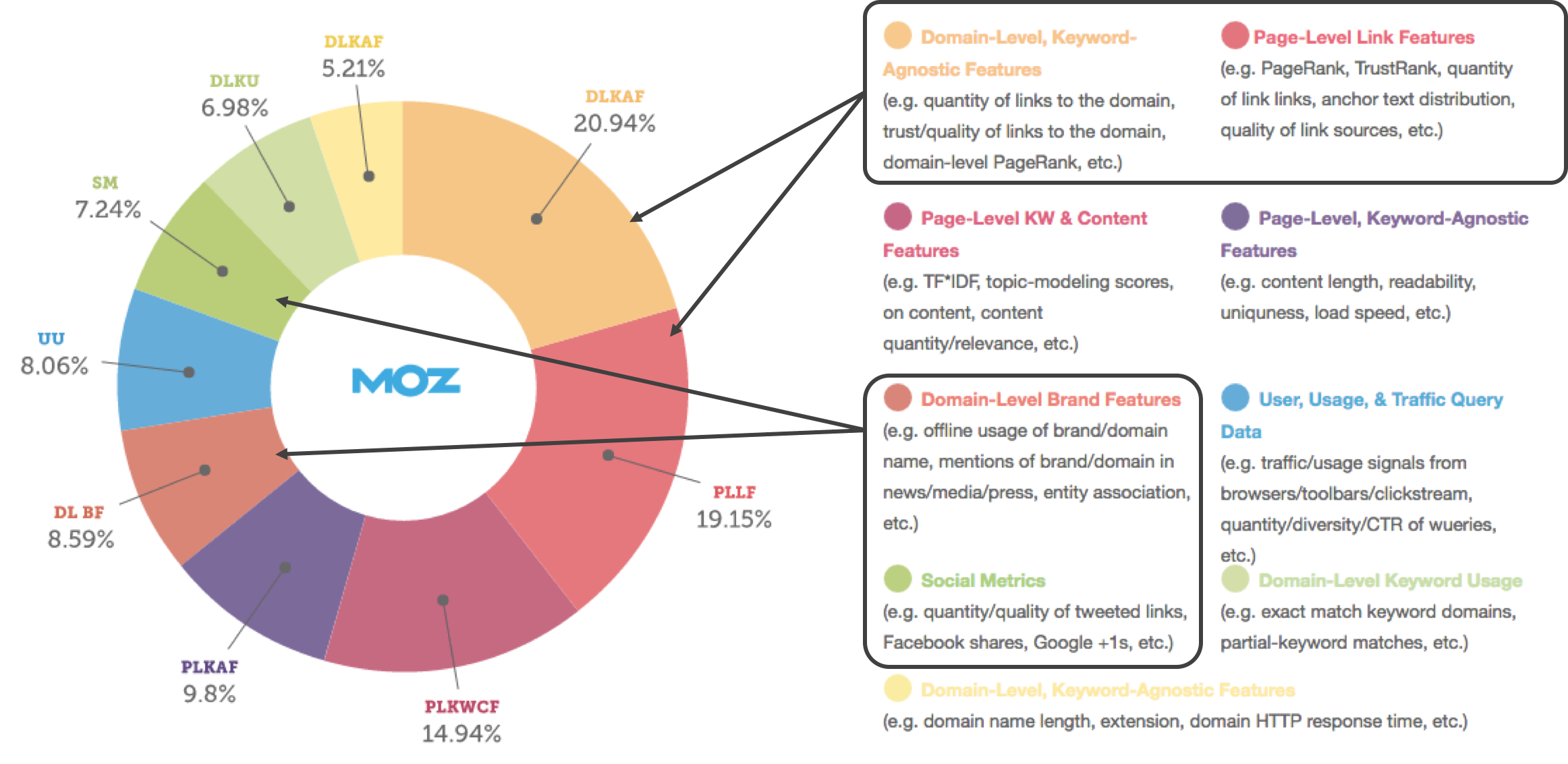 Domain-level links
Link building on a domain level is crucial. Domain level links happen when another site links to yours. These links can be to your site in general or page-level links within your site. The reason this is the most important SEO aspect is that search engines figure if other sites view yours as relevant and trusted, then it's a high-value site.
Page-level links
Also known as "backlinks." When you have useful, relevant content, such as a well-written blog or an insightful article about the technical aspect of the law, other sites may reference it and link to your site with anchor text containing the link to your site in their own content. The more organic backlinks you have, the more authoritative and trusted your site becomes, and the more popular it is.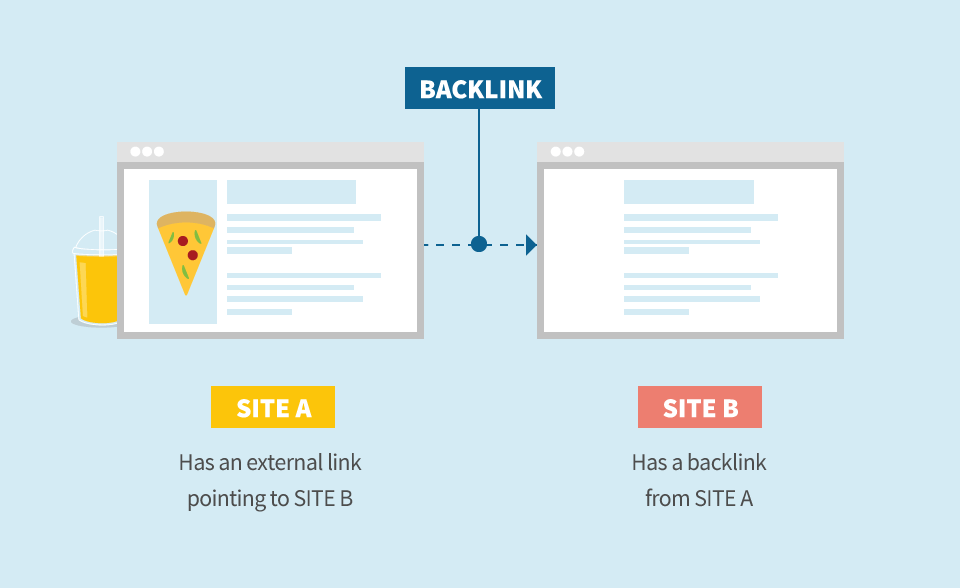 You can also link to other sites that contain information, which can boost your SEO rankings. However, be careful not to link too much or arbitrarily link to popular sites. Too many random links alert search engines that you may be purchasing links and your website will be penalized. To organically increase your domain-level links, network with other attorneys and within associations, and produce high-quality content that others wish to refer to.
Keywords and content
Web crawlers will scan the pages on your website for relevant keywords, determining if the keywords are at an appropriate level and are naturally placed within your content.
Technical details
At the page level, search engines look for uniqueness, load time, HTML structure, use of HTTPS protocol, and content structure.
Engagement and SERP CTR
SERP stands for Search Engine Results Page and CTR stands for Click-Through Ratio. Search engines track how often your site appears on a search return and how often users click on it. A higher CTR from a SERP indicates that more users find your page relevant, boosting your SEO popularity.
All of these things can be added to your website. The trick is to make them a natural part of the site to enhance the user experience. To achieve better results from these important SEO factors, keep reading.
The Importance of Keywords
Keywords are terms that are most relevant to your content and indicate what your site is about. They typically match many words that users enter into a search query. For example, "Who is the best personal injury attorney in Houston" may return many websites for family lawyers in the area. Or, other people may search something like, "How long will my workers' compensation case take to resolve?" In this case, sites for employment lawyers and those that handle workers' comp litigation may rank high.
For prospective clients to find your website when they run a Google search, you'll need to have many of the keywords associated with searched within your site's verbiage and content. We call the practice of identifying these terms keyword research.
For example, your general information pages will contain information about the types of law your firm specializes in and your location. This will help your results when people look for attorneys in the area, and for certain practice specialties. However, if you have plenty of other content on your sites, such as a vibrant blog and a well-written FAQ page, then your site may have more returns when people are searching for answers to their legal questions. The keywords you use for your content should be popular with search engines.
If you're unsure which keywords to use in your content, FindLaw has some great information.
You may notice that there are a lot of keywords that are relevant to the practice of law. However, as a lawyer, you understand that there is a lot of law to cover! Before you get too excited about using all these keywords on your site, there are a few things to keep in mind.
First, "keyword stuffing" will drop your site's rankings like a rock. Search engines not only scan for keyword usage in a website, but they also determine the amount of times keywords are used and whether they're used organically. A decade ago, many websites would stuff the content with keywords just to attract more attention to search bots. Now, however, Google algorithms are more sophisticated and seek to deliver content that delivers a good user experience, which means well-written information where keywords naturally occur. Use the wrong amount keywords, or place them in content just to place them, and you'll get dinged.
That being said, there is one excellent way to ensure that you can use all relevant keywords naturally – robust content.
Content Marketing: A Value-Added Advertising Tool
Google search engines love content marketing. It's also an incredible advertising tool, it increases the amount of time that users spend on your website, it can encourage domain-level links and backlinks, and it establishes yours as a trusted, authoritative expert in the field of law.
Content marketing generates 3 times as many leads as outbound marketing.
Each piece of content on your website should serve a specific purpose. In the context of content marketing, content ins't the basic information that site visitors look for, but rather information to meet a certain need. Questions about the process of a workers' comp case, what to expect from divorce proceedings, and how to appeal a criminal conviction are examples where a specific post (usually on your site's blog) is considered content marketing.
Law firm website content is divided into two different types: "sales" pages and the blog.
Services Pages
The services pages on your site are the sales pages – they outline what services you offer and your expertise. These are the conversion pages, the pages where people read through your offerings, and then proceed to contact you for an appointment.
Each type of law you practice should have its own page within the "Services" header. This allows people to easily find the particular service they need. Within each service, the page should be a comprehensive explanation of the types of cases the service covers and contain in-depth information about each field of law. Make sure that each service page has a tag with the type of law and your location, and be sure to indicate the type of service and your location a few times throughout the content.
Google loves videos, so consider enhancing your service pages with a brief video explaining certain aspects of the service. Pro Tip: Hire a professional videographer for a polished, easy-to-follow clip.
At the bottom of each service page should be a clear call-to-action and a link to your contact form. Consider adding a chatbot to the services page. These bots can answer questions from site visitors when a human isn't readily available and can help convert leads to clients. Chatbots also allow your site to be a 24-hour marketing tool.
Long-Form Specific Content
This is the Blog section of your website, and it's where you'll get the most backlinks and domain-level links. In your blog, you can cover a variety of topics that may not always fit within the straightforward services page.
Good blog content begins by identifying your audience. Who visits your site for information? What questions will they have? For ideas, consider some of the conversations you have with clients. They may want more information about certain aspects of their case, which you can turn into a more general post about the topic. Other topics can include explanations of recent legal decisions or information about recourses those injured by another party may have.
Your content is specific to your practice, but variety within your blog will attract repeat readers. Plus, Google loves fresh content, so posting new articles weekly can help boost your SEO rankings.
If you aren't comfortable blogging yourself, or if you don't have time to come up with ideas and write weekly, many marketing agencies can help you produce unique, relevant content for your site.
How Can Local SEO Help My Law Firm?
Local SEO is immensely helpful for legal firms since most people need a lawyer nearby and one that's licensed to practice in their state. Incorporating local content and optimizing your site for local searches directs traffic to your site and boosts your conversion rate.
Google My Business
Google has a special program that boosts the visibility of local businesses for searches. It's called Google My Business, it's free, and it's pretty easy to set up.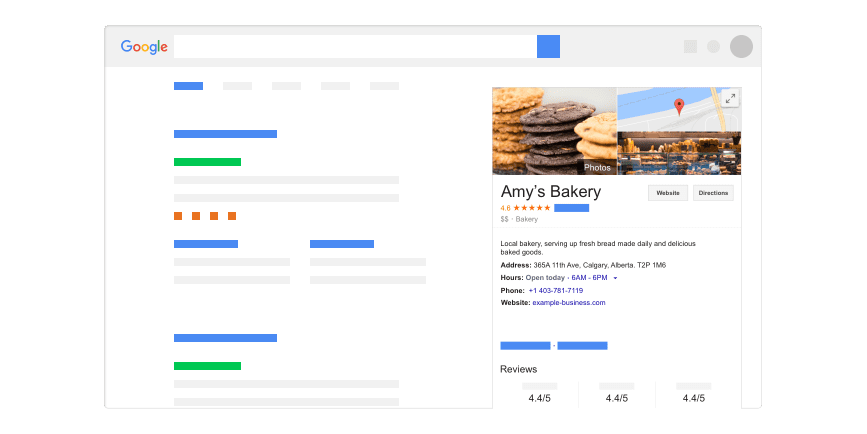 First, create your Google My Business profile. You'll be guided to a questionnaire – fill it out completely for the best results. Then, you'll link your website to the profile. If your site isn't up-to-date, including hours, location, and specialties, update your site first. You may wish to incorporate some of the digital marketing techniques we've addressed here, too, for optimal results. Finally, you'll load headshots of you and your team, and photos of your office.
Pro Tip: If you don't have professional headshots, hire a photographer to take portraits and photograph your office to showcase it in the best light. Your website is the first impression many clients have of you, and the more professional it and your photos look, the more you position yourself as a thorough professional.
Google considers three things when determining prominence in local listings: relevance to the search query, distance from the user, and the prominence of the website (its overall ranking on Google).
Relevance is determined by how closely your site's data matches the search string. For example, don't list yourself just as an "attorney" or "lawyer." Focus on the specific areas you practice. There's a space for you to describe your practice, with a 750 character limit, so max this out as descriptively as you can to hit as many different searches as possible. Photos and videos enhance your appeal to the web crawlers, so incorporate plenty of photos and videos into your website. Bear in mind that claiming the right legal category directly impacts your results.
Distance is determined using your IP address and the users.
Improving your prominence on Google local listings happens mostly organically – as the quality of your site grows, so also may your rank. And, the more fresh, relevant content you post, and the more natural backlinks and domain links you earn, the more often your site will pull to the top of Google local listings.
The ultimate goal for using the Google My Business feature is to be part of the "three-pack," the three listings that populate just below the map of matching businesses. These three listings are usually the most selected.
Google My Business will also give you insight into user interaction with your website. For example, you can view a graph that shows how often your photos and videos are viewed compared to businesses like yours, or how often users click-through onto your site. Information like this can help you enhance your site and improve user experience, and thus conversion from visitor to client.
Local Reviews
Reviews aren't just for restaurants and shops anymore. All types of businesses and services may receive reviews online, in places like Yelp! and Google Reviews. Lawyers also receive reviews on Avvo, too, so make sure that you have an account there. Positive reviews are more valuable than an advertisement, and many people use reviews to guide their decision to hire a particular attorney.
Respond to all reviews, even the negative ones, graciously and professionally. Simply acknowledging a negative review can enhance your trustworthiness to potential clients and add authenticity to your business.
Google reviews pop up as part of your Google My Business account, so keep a close eye on these. If you have particularly happy clients, consider asking them for a review or testimonial. You can also create a page on your website for reviews.
On-Site SEO: The Nuts and Bolts of Your Website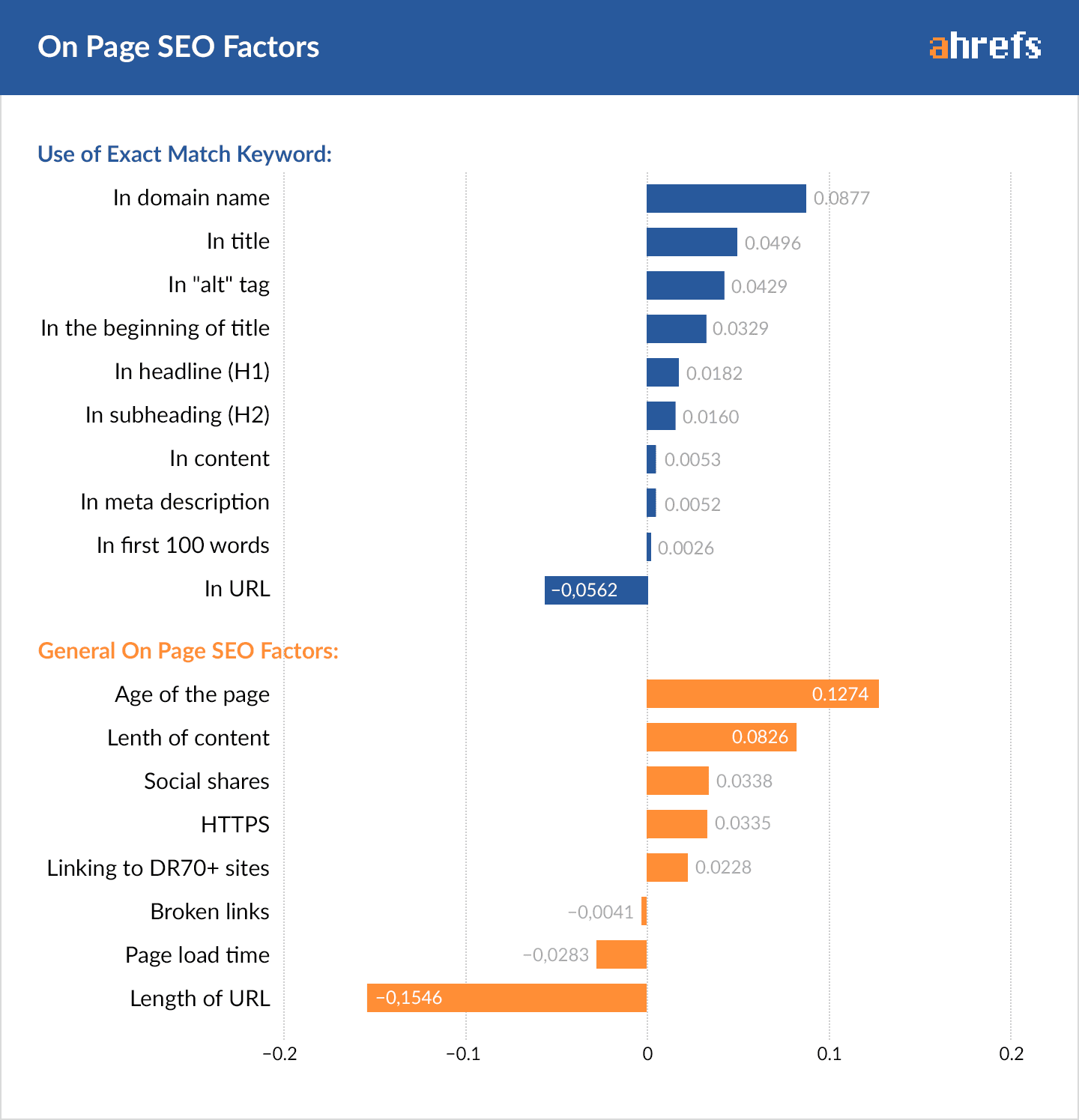 Your website may have beautiful photos, engaging videos, well—written blogs and content, and all the information a client needs, but if it lags, loads slowly, or isn't positioned to accommodate heavier traffic as your business grows, you won't have very many users. In fact, if a page takes more than 3 seconds to load, users will click to the next site.
On-Site SEO can help you optimize your meta descriptions for better Google results, ensure that your pages load fast and your site is scalable, and get more views for your top-performing content.
Structuring your site correctly may be a job for a professional, but here are some things to keep in mind:
The title tags for each page give Google (and other search engines) the first bit of information about your site. They're less than 60 characters and incorporate a keyword in the description. To optimize for SEO, include your location, and say "lawyer" instead of "attorney," since most users search for "lawyer". Here is a good example: "Chicago Car Accident Lawyer"
Next comes the meta description for your site. This is a quick blurb that users see when results are returned, and determine whether they'll click on your site. For example: " Contact the Houston car accident lawyers and injury attorneys at Smith & Moore today for a free consultation. Talk to TX's best car accident lawyers." This example has your name, location, specialty, offers a free consultation (which is what many first-time visitors want), and the word "best," which Google likes for lawyers.
Note in the example that there is no contact information. You don't want that in the meta description, because you want users to click through to your site (increasing your CTR and boosting your rankings).
Making your site load fast involves having a server that allows for scalability – that is, giving your site more bandwidth when traffic increases and preserving the user experience even if there's a sudden spike in users. Remember, 53% of all mobile users leave a site that takes longer than 3 seconds to load. Routinely perform a speed check on your website, and remotely spot-check the load times from a different IP address or your phone to ensure that the user experience isn't frustrating.
Finally, add a legal SCHEMA to the structured data of your website. This is especially important for attorneys, as it tells Google that the content on your site is related to a law firm. The legal SCHEMA makes your page more relevant for users seeking counsel and legal information, which, in turn, boosts your click-through rate from search returns. It boosts your rankings over sites that have legal information but aren't affiliated with a law firm and can boost you over law firms that haven't embedded the SCHEMA.
Quantifying SEO Strategies
You can't determine the success of a digital marketing campaign if you can't measure it. This applies to tracking the number of CTR on your site, how long users spend on it, and which pages users spend the most time on. Quantifying your SEO also includes determining which videos and content posts garner the most views and which have the fewest. Some under performers may be removed and replaced with posts or videos more relevant to the top performers.
You can also measure whether you get an increase in traffic after certain social media posts, ad campaigns, or if you've won an especially visible case.
How do you quantify your SEO strategies?
First, set goals. Determine how much you want to increase web traffic, for example, or your conversion rate. Then, perform a site audit. Ahrefs Site Audit for SEO is a great, user-friendly tool that crawls all your pages for results. It's a paid tool, but it delivers a regular, comprehensive analysis of every page on your site.
It also quantifies whether your website adds value to your users, whether the information is good, and if the site itself is "legit" – that is, it doesn't try to "trick" Google with inflated SEO value.
If you aren't sure how to measure the success of your site, and you don't have the time to constantly tend it, consider outsourcing your seo audit, digital marketing and online presence to a professional.
Hiring a Professional Internet Marketing Agency
If these SEO campaign strategies for law firms seem a little overwhelming and time consuming, you aren't alone. Many busy lawyers just like you have plenty on their plates working hard for their clients. Creating, monitoring, and enhancing a website and digital marketing campaign can be a full-time job, which is why many law firms choose to hire a professional marketing company to manage their online presence, compile and respond to reviews, create blog content, and film videos and take photos.
SEO services are valuable, especially since professional marketers stay abreast of the ever-changing Google analytics and what makes a website rank highly on search engines. These factors change often, so what worked three years ago may be outdated now – or can even cost you places in the rankings.
When choosing a digital marketing agency, be sure to find one with experience working with attorneys. There are certain things that you should and should not have online and as part of your internet marketing campaigns. Good marketing teams can help you stay compliant with regulations.
Takeaway
Optimizing your website for SEO is critical for growing your business. New clients are almost exclusively using the internet to find legal representation, which means that you need to proactively get in front of them. Incorporating these strategies into your online presence will help you land new cases and establish your firm as a group of knowledgeable, professional attorneys.