Local SEO for Multi-Location Businesses: How to Guide
Scott Langdon
March 22, 2019
SEO is important for your business if you want to make your site discovered on the web. It's also a great way to market yourself and gain site traffic. But when your business has multiple locations (like franchises), the SEO strategy works a little differently.
To get visibility and business from locals, you'll want to optimize what's called your local SEO. Local SEO is different from regular SEO because it takes into consideration your local area.
For instance, when a customer searches for something that has local intent or identifies a specific location (say a city or county), search engines know they're looking for a local business within a certain area or radius.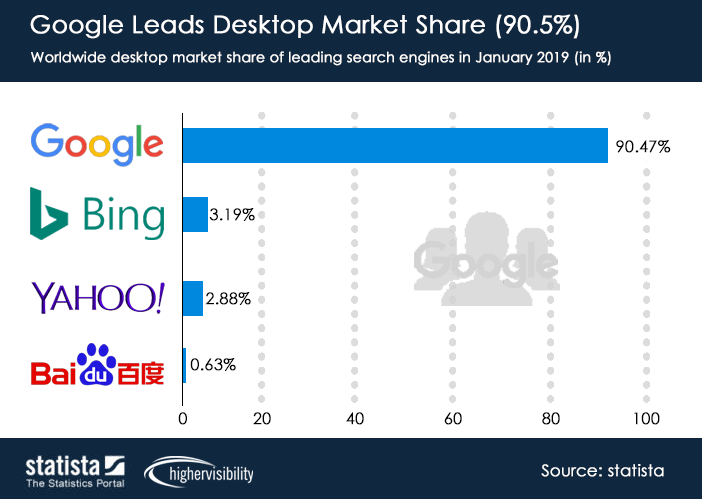 In fact, approximately 70% of customers visit a store based on information they find online, which means you need to make your locations search friendly so customers can visit them.
In this article, I'll go over some tips to help you optimize your local SEO so all your locations get the visibility and attention they deserve from people searching locally.
Create a Separate Landing Page for Each Location
While it's acceptable to have one domain for all locations, you'll still need to take a few steps to optimize local SEO for each location so it can be found in local SERPS.
Often, business owners create just one master landing page for all their locations to share. While that may seem efficient (at least time wise), it doesn't do much in the way of optimizing your chances of popping up during local searches.
The compromise to that is to have one website, but allocate a different page for each business location. Each of your pages should have information specific to that location. These include your business name, phone number, and address.
And then you can take it a step further to add other customized content specific to that location, like testimonials; names, faces, and titles of staff; and any updates pertaining to that location.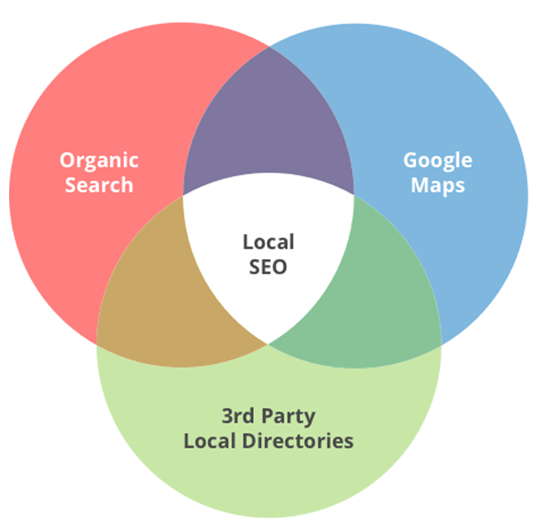 Also, it's helpful to have a Google map embedded on the location's page to show exactly where it sits in relevance to area streets and landmarks.
On the back-end of each page, make sure you create title tags and meta descriptions that are location specific. For instance, you might put "San Francisco Hair Salon" in some form on both so the chances of you showing up in local queries is higher.
Lastly, you want to make sure each of these pages can be discovered by Google.
Why Google?
Because Google handles approximately 60% of search queries, making it the most heavily used search engine out there.
So how can you make sure it knows your site exists? By submitting your sitemap. Simply put, a sitemap is a HTML or XML file that displays all the URLs your website has, the date you last updated each page, its metadata, etc.
The XML sitemaps let search engines go through or crawl your website and jot notes on each of your pages so that it can then feed the information it's gathered into the right search results. It's basically a map of your website.
HTML sitemaps, on the other hand, help users quickly find the content they're looking for when they visit your site. It's pretty much an outline version of your site.
Use Google My Business (GMB)
Google My Business is a Google tool that helps you get on Google's apps and search results. Again, because this is the search engine that fields the most number of queries, we're focusing on it first.
But it's also a good idea to look into how you display on other popular search engines like Bing and Yahoo and optimize your searchability on those as well.
On Google platforms like Google search and Maps, your business profile will appear anytime your business shows up. Google My Business lets you create an individual business listing for each location so each location page can show up uniquely during searches.
Most importantly, make sure you follow the steps to verify each of your locations on Google My Business. To do this, you'll have to select the location you want to verify and click "Verify now."
This will confirm the accuracy of your business information to Google and let you start showing up in queries.
Next, add the hours for each location.
Finally, make sure each of your locations displays the same information across the web. The name, address and phone number for each location should be the same in all listings where the location shows up.
For instance, Gap shouldn't show up as Gap in one online directory but Gap Inc. in another. Also, make sure your hours of operations are listed accurately and the same every place your location appears on the web.
Variations are a big deal to Google.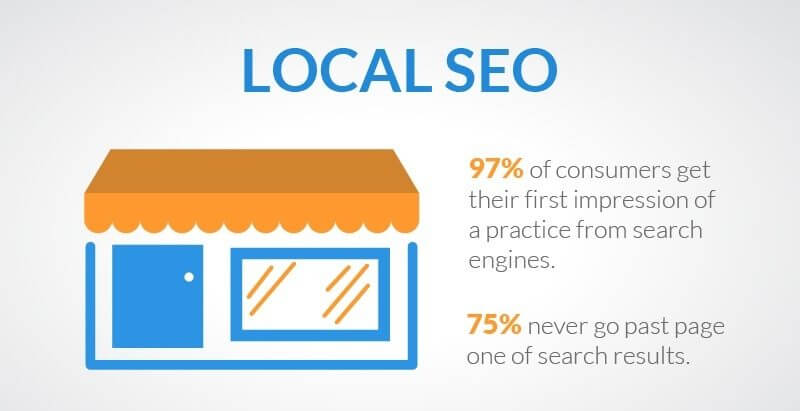 If Google detects inconsistencies from different sources on the web, this will affect your success in the SEO department.
Finding out whether or not your locations display the same information across the board can be challenging. If you're not sure about your level of consistency across the web, you can use tools like Yext and Moz Local.
These tools scour the internet for mentions of your business and make uniform all the information pertaining to it based on the details you provide. They'll change Gap to Gap Inc. if the information you give them says Gap Inc. is correct. Or they'll correct your hours of operations based on what you say.
The only drawback is you have to remain subscribed to these services for a lifetime if you want to continue seeing results. The moment you unsubscribe, they'll revert all your changes so information goes back to how it was originally displayed.
Manage Online Reviews for Each Location
Now that you've got everything set up on Google, it's time to tackle another key step in the process: managing the reviews for each location (this should also be done on Yelp).
Why is this important?
Because when your location shows up in Google's results, your reviews will display immediately beneath your business name.
But more importantly, potential customers make decisions based on these reviews. For example, the average customer will read approximately seven reviews before they form an opinion about any business or company.
That's why encouraging and showing appreciation for positive reviews and using strategic tactics to resolve negative ones will work in your favor. If people see you're active on reviews, they'll be more motivated to leave you one, which can help your rating soar higher.
Bad reviews, on the other hand, can be tricky. If you receive one, which is pretty much inevitable, here are a few pointers to keep in mind:
Don't Lash Out at the Customer or Fight Back
Reviews aren't the place to get ugly. No matter what the customer says, acknowledge their feelings and apologize for the experience. Even better, try to offer to make it up to them.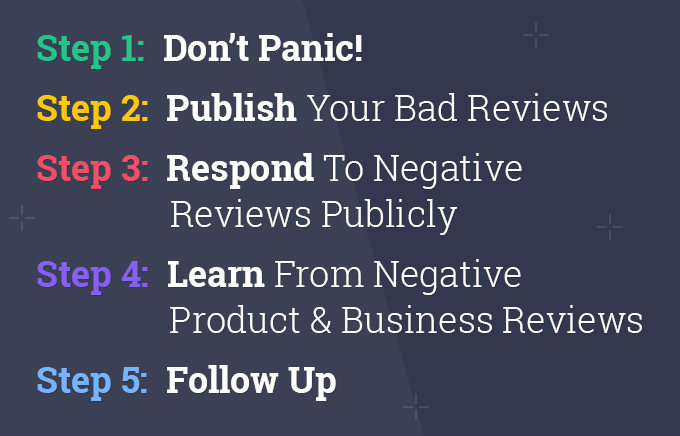 Getting rude right back will only make you seem just as much at fault as them–except you have your business reputation to think of too.
Be Tactful and Positive
Fight negativity with positivity. In other words, don't be negative right back to the client. Tell them you appreciated their visit, that you're sorry for anything less than an exceptional experience, that you would like a chance to make it up to them, or that you'd like to collect more feedback offline.
These are all positive statements to a negative situation, which can potentially help turn things around in your favor.
Mind Your Language and Tone
People can pick up on verbal connotations even in writing. If you're being sarcastic or insincere, they'll be able to tell. Make sure you don't use inappropriate or condescending language. Most of all, make sure your message sounds sincere and accepting, not defensive or rude.
Focus on Localized Link Building
It's easy for you to boast about your own site, but it means more when others do the boasting for you. This is possible when other sites link to your site.
Backlinks are great because they boost your credibility on search engines and can help your local SEO. Ideally you want to build links from community specific websites or resources into your individual location pages as this improves local signals and relevance.
Fortunately, there are several ways you can encourage people to backlink to you:
Sponsor an Event
When you pour money or resources into a local event, like a college or school, you're doing a good thing for them and you. These institutions usually need extra funds. And when you sponsor them, they'll usually acknowledge you on their site through an honorable mention, often linking your website.
Host Events
Hosting local events is another way to encourage backlinks and boost your SEO.
Say for example you hold an event at your office for senior citizens, you can ask the right places to help promote that event by listing the name and location of it on their sites.
For instance, you could approach and notify senior living communities, hospices, churches, etc. All of these places have an interest in promoting your event to their community. And in the process, mention of your site or business map on their site will result favorably toward your local SEO efforts.
Look Into Other Neighborhood Sponsorships
Marathons and charities are everywhere. Engage with local events like these that are close to your business. You could sponsor these events or be a contributor in some way.
Not only will you be giving to a worthy cause, but you'll also likely gain a mention on their website, which can positively impact your local rankings.
Track the Performance for Each Location
Once you follow all of these steps to optimize local SEO for your locations, your work isn't over. Next, it's time to step back and see if all those efforts are paying off the way they should.

Google My Business's Insights feature can be a tremendous tool for this. Essentially this is a dashboard that gives you information on your individual pages and it's particularly useful when you're monitoring the site performance of several locations at once.
For instance, Insights will offer you a peek into things like the number of views your site had and information about searches that led target visitors to your site (like whether viewers found you on Google Search or Google Maps).

It also displays what actions users took when they visited your site (did they call you directly from your landing page, request directions to your location, and visit your site multiple times?)
Insights also shows you one month's worth of queries so you can see which phrases and keywords people used to see your location pop up in their search results.
Plus, Insights lets you track the site performance of all your locations so you can compare and see which pages are performing well and which ones aren't.
Using these comparisons, you can figure out what one page has that another doesn't to help drive improvements.
Conclusion
SEO is great to get your business site to show up in any kind of search results. But Local SEO is what you want to tackle if you're working toward gaining visibility and exposure for multiple business locations. Because local is what people will search for when they're trying to physically pay a visit to a business.
The more you use different tools, like creating different pages for locations, using Google My Business to optimize your location web presence, keeping on top of reviews and leveraging backlinks to boost your local SEO, the better the results you'll see in terms of traffic.
With some diligence, patience and persistence, you can have each of your locations optimized for local SEO in no time at all.