How to Market Your Franchise Business: 7 Winning Strategies
Adam Heitzman
April 11, 2023
Marketing a franchise in multiple locations and markets can be challenging. This is especially true if you don't use effective marketing strategies tailored to a franchise business model.
Franchising is all about consistency. Instead of promoting a standalone business, you're responsible for creating a shared and coherent marketing strategy for multiple businesses operating under your brand name.
This article will teach you exactly how to market your franchise business using seven powerful franchise marketing strategies.
What is franchise marketing?
Franchise marketing is the process of promoting your franchise brand to your ideal customers through traditional and digital marketing methods. In this sense, it's no different from marketing any other type of business.
But marketing a franchise business comes with the additional difficulty of maintaining consistent branding and messaging across your franchise outlets. As a franchisor, it's all on you to coordinate your brand's marketing efforts across different platforms and geographical locations.
The only way to achieve this is by adopting a comprehensive franchise marketing plan that each of your franchisees can implement.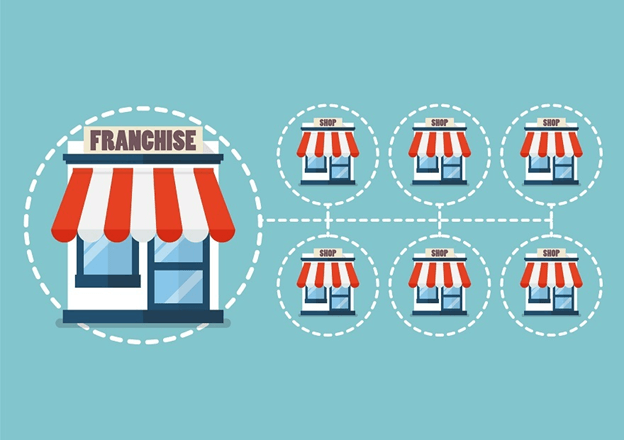 Your franchise marketing plan will specify your marketing goals and outlines the various strategies and tactics you'll use to reach them. The document should cover things like:
The audience segments that different franchises should target
The type of content your franchises should publish, and with what frequency
Which marketing channels should take priority
Tone and style guidelines
Your marketing plan should also outline measures for maintaining a single brand identity across your franchise network and detail how you'll track and optimize campaign performance.
Top 7 franchise marketing strategies
Here are the top seven marketing strategies that work well for franchise businesses.
1. Social media marketing
Customer preferences and habits can vary from one location to the next. And one of the best ways to ensure you're delivering the best customer experience across your franchise network is to seek out customer feedback as much as possible.
Social media is an invaluable tool for discovering what customers really think about your franchise outlets and lets you address individual complaints and queries to a broader public audience.
In fact, social media is so useful for gauging customer sentiment that 61% of companies have a social listening system in place.
The more you can proactively address negative mentions of your brand (and recognize positive ones), the more likely you are to build a reputation for transparency and quality customer service. And, of course, the better your brand image, the more likely people will be to do business with you.
But social media isn't just a tool for listening to your audience and reacting to brand mentions. You can also use it to actively promote your brand with paid advertising platforms like Facebook ads.
One of the biggest benefits of social media advertising for franchises is that you can easily create targeted ads for audiences in different locations and adjust your messaging accordingly.
2. Content marketing
Content marketing involves creating and sharing online material that your target audience finds valuable, such as blog posts, videos, and social media posts.
This form of marketing is less in-your-face than paid advertising. It's all about creating something interesting and relevant so your audience comes to you instead of you going to them.
The key to effective content marketing is coming up with great topics that your target customers will want to learn more about. Regularly publishing high-quality content is essential for growing your audience and is a core pillar of search engine optimization (SEO).
To build a content marketing strategy, follow these steps:
Step 1: Determine your platforms
The first thing to figure out is where you should post your content.
The main thing to consider is the type of content formats that your target audience consumes the most. Do they like long-form blog posts? Instagram Reels? YouTube videos?
Of course, many businesses adopt omnichannel content marketing strategies. But it's a good idea to identify one or two platforms that you'll focus on the most.
Step 2: Brainstorm ideas and research
The next step is to determine which topics your customers will find interesting.
Would they like to learn more about the history of your franchise?
Do they want to learn more about your products/services?
Do they want more industry knowledge?
One way to find ideas is to research what topics regularly come up within your niche on platforms like Reddit, Quora, and social media. You can also conduct keyword research to see what questions people are Googling around within your industry. Alternatively, you could seek some inspiration by checking out what your competitors are talking about in their content.
Step 3: Create and publish your content
Once you've determined the type of content you'll be publishing, it's time to start creating it. Remember, the goal is to produce content your audience will find genuinely valuable.
Also, if you're posting a lot of content on your social media platforms, make sure that you stick to a social media content calendar to ensure consistency across your channels.
3. Local SEO
Local SEO is all about improving your brand's visibility in the search results for location-based searches. And since 21% of online shoppers use search engines every day to find local businesses, it's not an opportunity you should pass on.
One of the best ways to increase the likelihood of your franchises appearing in local search results is by optimizing your Google My Business (GMB) profiles.
These Business Profiles provide local search users with a snapshot of your franchise outlets, including opening hours, directions, contact information, FAQs, and user reviews and ratings.
For example, here's the Business Profile of a Chick-fil-A outlet in Memphis: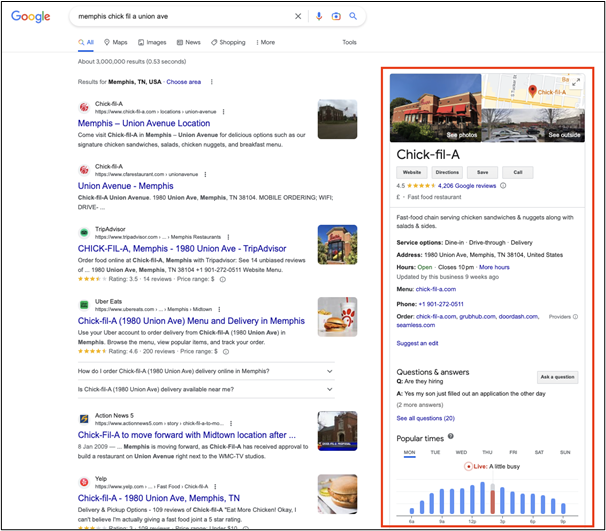 Check out this guide to learn more about GMB optimization.
4. Digital public relations
Digital public relations (PR) is an underused yet highly effective marketing strategy.
Traditionally, public relations campaigns include press releases, sponsorships, goodwill campaigns, and so on. And although these are still excellent marketing methods, the internet allows you to extend your reach far and wide with digital methods like guest blogging.
Guest blogging involves writing content for another website targeting a similar or adjacent audience to yours. By publishing high-quality content on these sites, you'll introduce your brand to a broader audience than usual. What's more, your new readers will be more inclined to trust your brand since you were featured on a site they already trust.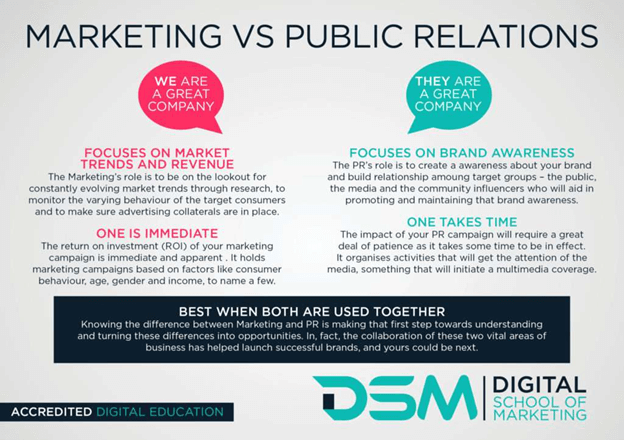 5. Email marketing
Email is one of the most effective and inexpensive marketing methods out there, generating a massive $36 worth of revenue for every dollar you spend.
To best use email marketing for your franchise, you'll need to have a central account for all your different business locations. This will give you instant access to the contact info of your entire franchise network in one place, allowing you to create sub-accounts for individual outlets with the appropriate user permissions.
Next, you'll have to build templates for your franchise network to use when emailing prospects and customers. It's a good idea to invest in branded, mobile-friendly email templates that you can use for different purposes.
6. Brand advocacy
Your direct employees and those who work at your different franchise outlets are also sources of untapped marketing potential.
If you encourage them to share pre-approved content on their own social media accounts, you could significantly increase your brand's reach.
In fact, in a survey conducted by Hinge Marketing, over 79% of firms reported an increase in brand visibility due to employee advocacy.
You can manage your employee advocacy efforts in three ways:
Method 1: A national marketing board
Here, a national marketing board will coordinate employee advocacy efforts across your franchises. This means your franchisees will have to implement employee advocacy as set out by the board with little say in the matter.
Method 2: A co-operations board
A representative from each of your franchises will work with the parent company to determine an employee advocacy strategy. Representatives will work with you to determine the appropriate brand messaging and social media policies.
Method 3: Local franchises
Each franchise owner will have the freedom to create their own advocacy strategy. However, to guarantee that this method works, you'll need to provide franchise owners with the necessary training to make sure that brand guidelines are met.
7. Conversion rate optimization
Conversion rate optimization (CRO) is the process of continually testing and improving your website's design to maximize conversions.
One of the most important considerations for CRO is mobile-friendliness. Mobile use now accounts for 63% of organic search visits, so you must ensure your site's mobile experience is fast and frictionless to extract as many conversions from your traffic as possible. Keep in mind that an ecommerce site that takes one second to load has a 2.5x better conversion rate than one that takes five seconds to load. The main technique used for CRO is A/B testing. This is the process of comparing two variants of the same webpage to see which performs best.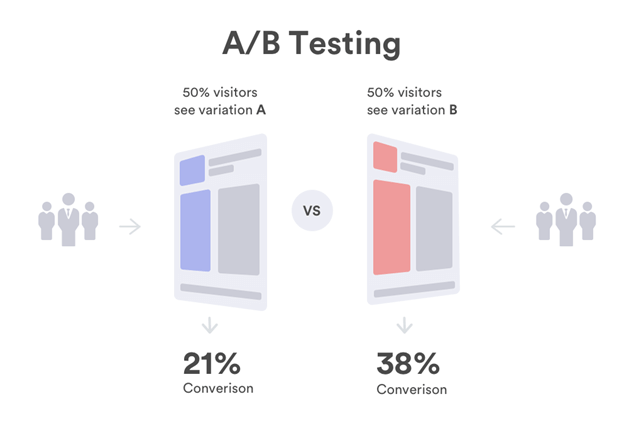 The more A/B tests you run, the more you'll discover which combination of copy, imagery, and design elements is most conducive to conversions.
Check out these 42 useful conversion rate optimization statistics for ideas on optimizing your site.
Start marketing your franchise business
Now that you know how to market your franchise business, you can adopt the methods that best suit your needs and get to work.
Whether you plan on using a few or all of these strategies, you need to remember to keep your branding and marketing consistent across your franchise network.
If you have a lot of prospects you want to turn into leads, but you're not sure how to do it, check out our guide on outsourcing lead generation.