How Much Do Website Maintenance Services Cost? The Complete 2023 Guide
Adam Heitzman
May 5, 2023
Your website is vital to the success of your business, which is why you've invested in the slick, feature-rich site of your dreams.
Now you just need to sit back and watch the traffic roll in, right?
Well, not quite.
Websites need regular maintenance to function well and provide visitors with a positive user experience. Failing to care for your site can harm your conversion rates and brand reputation and may even lead to a costly security breach.
And yet, you might not have the time or resources to maintain your site yourself. So how much would it cost to outsource the work to a website maintenance expert?
This post will explain what website maintenance involves, why you need it, and how much you can expect to pay for it in 2023.
But first, some basics.
What are website maintenance services?
A website maintenance service gives you regular website checks and updates to keep your site running smoothly and securely.
Each agency's maintenance plan will be slightly different, but the general goal is to identify and fix any security or usability issues on your site. This ensures visitors can continue to access and navigate your site without any trouble.
Why do you need website maintenance services?
Chances are you've come across a few websites that look like they haven't been updated in years. They load slowly, look terrible on mobile devices, and the design gives you flashbacks to the mid-2000s.
Don't be that website! Website maintenance helps provide visitors with the best user experience possible. It keeps your site looking fresh and provides all the functionality the modern-day web user expects.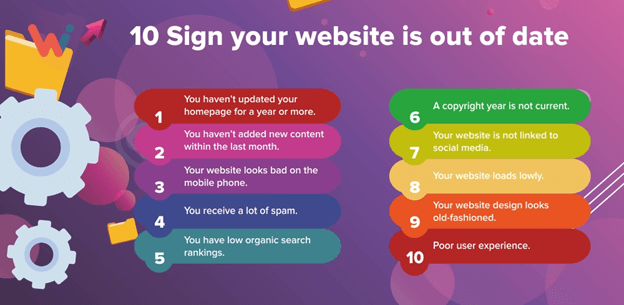 Website maintenance services also protect your site against downtime and bugs. Patching and upgrading any software or plugins are key to keeping a website up and running.
Some website maintenance services also help with ongoing search engine optimization (SEO). SEO boosts your site's visibility in Google's search results, helping bring in more organic traffic.
What happens when you don't maintain your website?
Let's start with the worst-case scenario: your website gets hacked.
It's easy to think that cyber-attacks only happen to big corporations, but the reality is that 46% of all cyber breaches happen to small businesses. Website maintenance can help prevent this since out-of-date sites are more vulnerable to risks.
Another major risk of not maintaining your site is large-scale website crashes. Obviously, if your site is down, you can't use it for sales. Interested buyers will have to find alternative ways to get what they want — like heading to a competitor's site.
But even if your site doesn't completely crash, sluggish performance and clunky functionality are more than enough to drive customers away: 88% of online consumers are unlikely to return to a site after a bad user experience. Moreover, Amazon Web Services (AWS) estimates that ecommerce companies miss out on 35% of sales due to poor user experience (equating to almost $1.5 trillion!).
Website maintenance can catch bugs before they lead to downtime and performance issues.
Remember, even if you're lucky and your out-of-date site doesn't experience a crisis, it's still not living up to its potential if you're not maintaining it.
For example, take SEO. There are people out there right now searching Google for a product or service like yours. But SEO requires ongoing maintenance, and if you're not putting in the effort, most of those prospects won't find your site.
Keep your website up-to-date, secure, and running smoothly
Contact us today to learn more about our website maintenance services and how we can help you keep your website in top shape.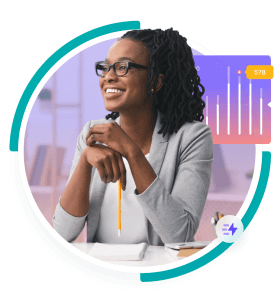 Can you do website maintenance yourself?
You can take the DIY approach to website updates — but it's not an easy job.
You'll need various skills in website development, design, and SEO. And you'll need to carve out enough time to do the work at least once per month. For this reason, many small businesses find it more cost-effective to outsource the ongoing maintenance work to a specialist agency.
What do website maintenance services include?
Website maintenance plans vary in the level of service they provide.
Agencies have different specialties and capabilities, so shopping around is essential. Of course, the best package for you will depend on your unique business needs.
Let's look at the main areas of focus for website maintenance services.
1. Website hosting
Maybe you already have a website hosting service you're happy with, or maybe hosting will be included in your new maintenance package.
Either way, it's going to be a recurring expense. How much you pay depends on what kind of hosting you go with.
Shared hosting – Shared hosting is what it sounds like. Your website is hosted on a server shared by other websites. It's the least expensive option, but your website may slow down when the shared server is busy. Expect to pay $2 to $10 per month.
Website builder – If you built your site with a website builder like Wix or Weebly, your website hosting costs will be pretty low. These platforms sometimes offer a free plan but are not typically suitable for businesses. Expect to pay $6 to $18 per month.
Virtual private server (VPS) – A VPS is the middle ground between shared hosting and having a dedicated server. You share a server but have your own partition with a private CPU and RAM. A VPS generally costs $20 to $100 per month.
Dedicated server – The most expensive website hosting option is renting a physical server for yourself. Expect it to cost over $100 per month — probably overkill for most small businesses with moderate traffic levels.
2. Domain name renewal
Another must-have investment for any business website is a domain name. This falls into the maintenance bucket because it usually has to be renewed each year.
Occasionally, big brands fork out millions of dollars to buy an already-owned domain name.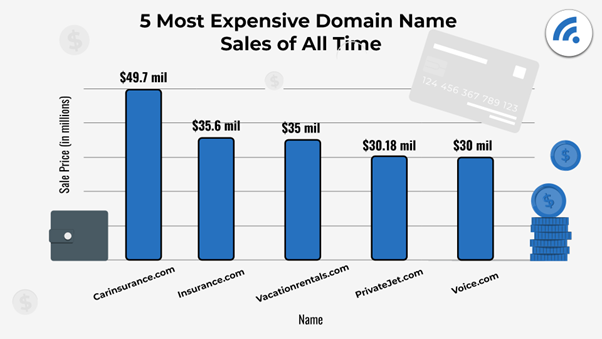 But most unused domains are fairly cheap. In fact, the price you pay upfront is often lower than the annual renewal. For example, GoDaddy lets you register domains for as low as $0.99, but the second-year renewal jumps to $19.99. Generally, you can expect to pay between $10 and $60 per year for a .com domain renewal.
3. TLS certificate
TLS (Transport Layer Security) is a cryptographic protocol that encrypts and authenticates data sent to and from your site. It's an essential security feature if your site handles sensitive customer details and payment information. Users can recognize a TLS-secured site by the HTTPS prefix in the site address and a padlock symbol in their browser.
A TLS certificate will usually set you back around $60 a year. However, sites with extensive security needs can expect to pay upwards of $500 a year.
Keep your website up-to-date, secure, and running smoothly
Whether you need a one-time fix or ongoing maintenance services, we have the expertise and experience to keep your website running smoothly.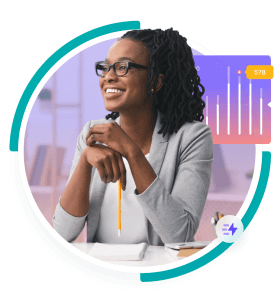 4. CMS patches and updates
Chances are your website runs on a content management system (CMS) like WordPress.
Using a CMS makes it easy to upload new content to your site, and the major CMS providers regularly roll out bug fixes and enhanced security features.
However, if you don't update your CMS each time a new version comes out, you leave your site vulnerable to security breaches.
A study found that 56% of hacked websites ran an outdated CMS at the time of infection.
Website maintenance prevents you from being one of those sites and ensures you benefit from the latest feature upgrades.
Some businesses pay for a custom CMS. There's no real upper limit on the price of development in that case. For regular updates to a CMS like Joomla! or WordPress, expect to pay $20 to $200 per month.
5. Security scans
Don't wait until you've had a breach to fix security issues. Prevention is the best cure!
A website maintenance plan will include regular (even daily) security scans.
You can find apps and plugins that do this for free. However, paid services can scan more deeply, identify more vulnerabilities, and provide better assistance if an issue is found. Expect to pay up to $85 per month for this service.
6. Site backup
If something happens to your website, it's essential to have a full, recent backup so you don't lose any critical data or have to redo work.
Many web hosting services offer backups, but the backup frequency and thoroughness can vary considerably. Ideally, you'll have daily backups. At a minimum, it should be done every few weeks.
Look for a third-party service if your host's backup and restoration package isn't good enough. Website backups usually cost $3 to $10 per month.
7. Ongoing development
Part of your website maintenance plan could include ongoing web development and design.
Some packages include a set number of development hours, while others let you pay only for the hours you use.
Ongoing development covers things like design changes and functionality enhancements. Staying up-to-speed with modern technology and design trends is key for giving visitors the best possible user experience.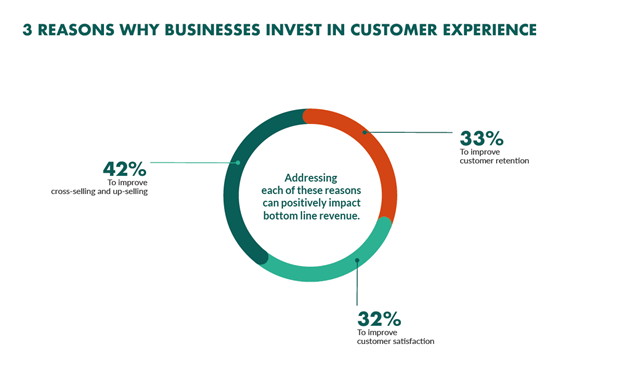 The sky's the limit for website development costs. Plenty of enterprises pay over $100,000 per year to perfect their sites. But as part of a larger maintenance package, you can expect to pay anywhere between $200 and $5,000 per month.
8. Tech support
Even websites with top-notch maintenance programs will occasionally encounter issues. When problems arise, you need someone on-hand who knows how to troubleshoot technical glitches.
You may not need outside tech support if you already have in-house technical expertise. Or maybe you have a small, simple website, and the free customer support provided by WordPress or another platform is good enough for your needs. But if you want tailored support with a guaranteed turnaround, you should pay for third-party tech support. It could cost anywhere from $50 and $3,000 per month.
9. Analytics and reporting
Even if you have a website maintenance service monitoring your site for you, you'll still want to understand how the site is performing. Some services provide monthly website analytics reports that you can use to further strategize and optimize your campaigns. Expect it to cost $5 to $15 per month.
10. Ecommerce system maintenance
If customers can buy products or services through your site, having a secure and robust ecommerce system is crucial for your business.
Whether you're using Shopify, BigCommerce, Magento, or another platform, it's important to find a website maintenance service provider that understands how to keep it updated and secure.
That typically costs $15 to $25 per month.
Keep your website up-to-date, secure, and running smoothly
Contact us today to learn more about our website maintenance services and how we can help you keep your website in top shape.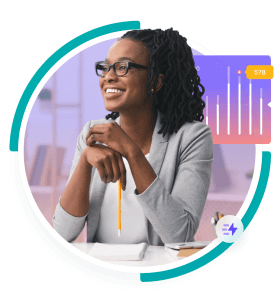 11. Search engine optimization
SEO includes any action aimed at making your website more visible in search engines.
Some SEO is technical. It involves making your site more crawlable by search engine bots and improving ranking factors like site speed and mobile responsiveness.
SEO also includes non-technical work like:
Keyword research
Content development and optimization
You can find SEO services for a few hundred per month, but cheaper isn't always better.
According to Ahrefs, 79% of SEO providers charge a monthly fee of at least $1,000 for their services.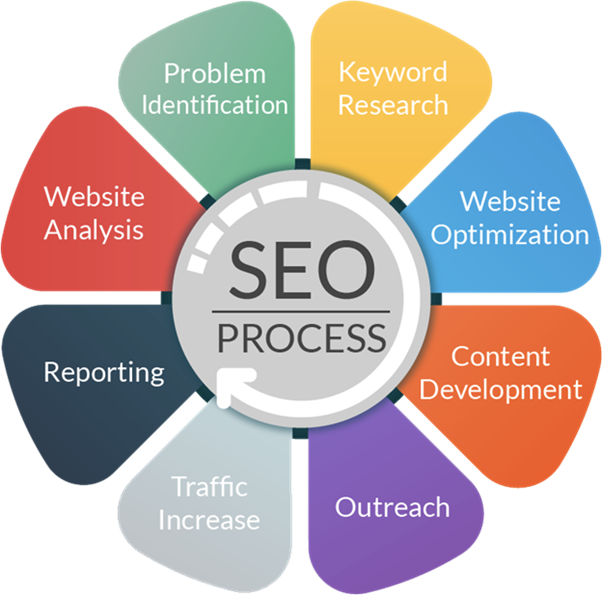 The cost of SEO varies widely, but for a package covering all aspects of SEO, you'll pay between $400 and $10,000 per month.
What affects the cost of a website maintenance service?
When you start looking for a website maintenance service provider, you'll soon discover different plans can vary in price quite considerably. Several factors can influence the cost of a website maintenance package.
The first is what services are actually included in the package. An agency that only offers hosting and security patches will be less expensive than one that also does SEO and website development.
The size of your website will also determine how much you pay. Maintaining a site with thousands of pages and sophisticated functionality will cost more than updating a 5–10 page Wix site.
The type of site you have matters as well. If you have an ecommerce site, you'll need ecommerce platform maintenance and robust website security. Meanwhile, a brick-and-mortar store without online ordering can get by with basic security features.
Finally, the skills and resources of the website maintenance agency also come into play. Experienced website experts won't offer the cheapest services out there, but since you generally get what you pay for, the investment is worth it for many businesses.
How much does it cost to maintain a website?
Unfortunately, there's no clear-cut answer to this question.
If you have a personal blog that doesn't collect personal information or receive much traffic, you could get a free TLS certificate and security plugin and only pay for hosting and domain renewal. That would cost around $25 per month.
On the other hand, a large business may need a dedicated server and choose to invest in SEO and site development services. That company could end up paying upwards of $5,000 per month.
We recommend doing plenty of research before approaching any website maintenance agencies. Think carefully about what you need and how much budget you can allocate towards it.
To recap, here's break down of standard website maintenance costs (per month):
Website hosting: $2–$100+
Domain name renewal: $1–$5
TLS (or SSL) certificate: $0–$42+
CMS patches and updates: $20–$200
Security scans: $0–$85
Site backup: $3–$10
Ongoing development: $200–$5,000
Tech support: $50–$3,000
Analytics and reporting: $5–$15
Ecommerce system maintenance: $15–$25
Search engine optimization: $400–$10,000
How often should a website undergo maintenance?
Each aspect of website maintenance will have its own schedule. Here's an idea of how often you'll need each type of service.
Website hosting: Web hosting is ongoing. You'll either pay monthly or yearly.
Domain name renewal: Renew your domain annually.
TLS certificate: Depending on the type of TLS certificate you have, you'll need to renew it anywhere between every 90 days and every three years.
CMS patches and updates: Your CMS should be updated at least once per year, ideally monthly.
Security scans: Scans are ideally conducted daily. They should be done at least once per month.
Site backup: Daily backup is best. If that's not possible, try monthly.
Ongoing development: This can either be part of a monthly package or paid hourly.
Tech support: This is a monthly expense.
Analytics and reporting: Regular monthly reports are best.
Ecommerce system maintenance: Ecommerce system updates should be made at least once per year, ideally once per month.
Search engine optimization: You can pay for this hourly, monthly, or by project.
How to choose a website maintenance services provider
Since each service provider has different expertise and resources, you first need to check that any potential provider covers the service areas you need.
You should also check that the agency can make updates quickly and regularly. After all, you can't afford to wait months for a service provider to implement a much-needed change.
They should also have experience working with your type of business. If you're an ecommerce website owner, the agency should know how to work with your ecommerce system.
Be sure to agree on a plan for communication with the agency you pick. You don't want to be left in the dark about the overall health of your site. Ask them to explain how they'll report on their work and how often.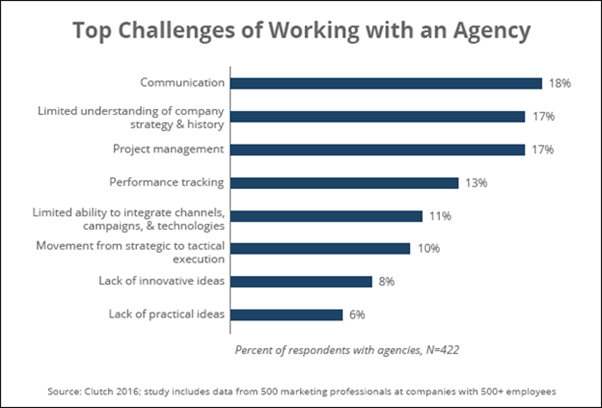 If your website maintenance package includes SEO, check the agency's track record for getting results. They should be able to share real case studies from companies that used the service to increase rankings, traffic, and conversions.
Conclusion
Your website is far too valuable to let it fall into a state of disrepair. Website maintenance keeps your site up and running and ensures customers keep flowing in.
If you're shopping for website maintenance services, why not turn to a company with a proven track record of helping businesses manage their sites?
Talk to a website maintenance expert at HigherVisibility today.
Keep your website up-to-date, secure, and running smoothly
Whether you need a one-time fix or ongoing maintenance services, we have the expertise and experience to keep your website running smoothly.