16 Hyperlocal Marketing & Advertising Strategies to Drive Growth in 2022
Adam Heitzman
March 23, 2018
Hyperlocal marketing is a form of super targeted and niche marketing. For instance, it can be a marketing campaign targeting a specific city and the shoppers within that city. In addition, hyperlocal marketing is a buzzword gaining prominence because businesses of all sizes are seeing the benefits of local and time-sensitive marketing.
Moreover, small businesses don't have to worry about spending money on national ad campaigns just to induce incoming traffic. Hyperlocal marketing can even be focused on one block. Targeted, and localized, marketing is less overwhelming.
Businesses can focus on a smaller number of shoppers within a very specific area. As a result, the marketing effort is much easier to implement, personalize and measure. Continue reading to learn more.
1.Understand the fundamentals
If you're ready to change everything about your advertising results, then hyperlocal marketing is the answer you need. In fact, it's the oldest form of marketing around.
Before the Internet, TV and radio, hyperlocal marketing was the only advertising method available. Local merchants had to advertise locally to survive.
This form of marketing became a buzzword in 2009, and for good reason. It is a system of marketing focused on a well-defined area within the local community.
For businesses, this is advertising very close to home—including within walking distance. It targets the local community. While it started as a buzzword, hyperlocal advertising is here to stay because it works.
One of the first expressions of hyperlocal marketing was word-of-mouth. But, people can only go around shouting about their wares for so long. So, today, we have the Internet and various forms of media. Not to mention, everyone is online, including local communities.
You can start by incorporating hyperlocal strategies online. One effective method is by first optimizing your Google My Business Page. When people search for local businesses and place, they will see various places pop up on their Google Maps application.
For instance, if you type "Tex-Mex restaurant," Google Maps will show you the nearest restaurant serving that type of food. But, what if your business doesn't appear for relevant searches in your local area? If you find that to be the case, then it is important to optimize your Google My Business page. Just follow these steps:
Enter all your data (physical address, category and phone number)
Confirm your location
Respond to as many reviews as possible
List the correct hours
Include high-res photos
It's also crucial to understand how Google scores local ranking. Here are their criteria:
Distance (how far is your business from the local search query)
Relevance (does it match what is being searched for?)
Prominence (How popular is your business? How much information, links and articles does Google have on your business?)
The only way to get better local Google rankings is to perform the above steps and to understand the criteria used.
There is another fundamental of hyperlocal marketing: getting local reviews. According to this recent survey, 25 percent of consumers will leave reviews if they have had a really good experience. Interestingly enough, the key to getting more reviews is to create an environment where you deliver the best customer experience possible for every customer.
This includes fine-tuning your quality control measures, training your staff regularly and ensuring everyone puts the customer's needs first. When customers leave feeling exuberant about your business, they are more likely to post a good review.
And, there is nothing like a verifiable and positive review. You can also place signage on your walls, window clings or on your receipts telling customers that you would appreciate online feedback. Another way to get more reviews is to train staff to mention how much your business would appreciate a review.
Of course, you want to be delicate with how you communicate this desire. Don't say, "Rate our business!" after every checkout. Instead, train your staff to judge each situation and if the customers seem to be enjoying the service and products, then your employee might say something along the lines of, "If you enjoyed your time here, we would appreciate your help in leaving a review about our company. We're trying to get more local business."
Also, tell them where they can leave online reviews so that they don't have to figure it out on their own.
Is your traffic declining?
Since 2009, we have helped hundreds of local businesses grow their online leads and sales strategically. Let us do it for you!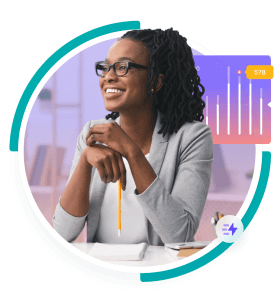 Make the most of deal sites
One of the most popular daily deal sites is Groupon. Despite the company's ups and downs, it remains a major daily deals player, nine years after its launch. To date, around 1 billion Groupons have been sold. In addition, the site has 32.5 million customers in North America and 16.6 million customers internationally. So, it makes sense to utilize daily deal sites for attracting more local customers.
Of course, there are many daily deals sites to choose from. Yet, they all work similarly–organizing deals based on location and niche/genre. So, how can your company use daily deals as part of your hyperlocal marketing strategy? Well, people love discounts, especially when finances are tight, or the economy is down.
Who doesn't love getting a $50 meal for $25? So, get ready to attract a lot of new customers if you market and offer coupons in this space.
It's also a way to introduce your company to consumers who are not yet familiar with your products or services. A deal is a proven method for luring customers to try your offerings. There is a caveat: the objective is to make sure customers come back again.
So, an investment in daily deals sites needs to be long-term. Think of what you can offer that won't put your company under, and that you can also upsell.
To illustrate: if you run a nail salon, you might offer a deal of $25 for a $50 pedicure. When the customer redeems their deal, then you might ask them if they would like a manicure, as well, or even a massage.
You're now getting more local clientele in the door, but you must also get them to purchase products and services, in addition, to your deals. This is how you keep them coming back with or without a deal. In fact, the deal is just the icing on the cake—they should like your other services too.
But, for local deals' advertising to work, you must put your offers up for at least three months. Consumers don't always buy from the first advertisement they see. They take time to consider their choices and budget.
Consequently, if they see your company on a consistent basis, they start to trust your company. And, trust leads to sales.
Facebook ads targeting a specific region and audience
If you want to boost your hyperlocal marketing efforts, then Facebook is the place to be. As of Q4 2017, Facebook reported 2.13 billion monthly active users. Certainly, there will be quite a few users who live within your local community.
In 2014, Facebook launched their hyperlocal advertising feature. So, businesses can now advertise within a mile of their location. Plus, these ads will show up on feeds and mobile phones. Facebook also has the data needed to add a boost to your hyperlocal advertising efforts.
Just type in your preferred address, radius, age range, message, photo and gender to get started. You can even include directions that will launch a map.
As a result, you can drive more foot traffic to your business. Since many users allow Facebook to track them by their IP address, they can see your business ad pop up when they're in your area.
For instance, a Facebook user might have just finished breakfast. Now, they want to go shopping. They just pull up their Facebook app for a nearby retailer. They make their decision without having to do a search.
Just remember to have a specific goal for your hyperlocal Facebook ads. This way, you can measure your results accurately.
Get employee buy-in
Advertising is a team effort, and this includes buy-in from your employees. It's not always easy to get your employees on board with a new idea. The goal is to convey the benefits. In terms of hyperlocal advertising, start by listening.
Ask for their feedback on how to get more local business. They are the first line in the company so, they see and hear customer suggestions all day long.
After getting their feedback, it's time to help them feel more connected to your new initiative. Perhaps they live in the community too so, they would like to serve more locals anyway.
Also, let them know that when they provide excellent customer service, it improves their reputation in the community. Furthermore, local customers can be quite generous. When they know they're patronizing a business that hires locals, they may be more inclined to give good tips and reviews.
So, emphasize that hyperlocal advertising helps to not only improve their reputation but may also affect their paychecks. Then, once you start your campaigns, make sure everyone understands the where, the what and the how of your advertising.
Set the right marketing expectations
If you fail to set the wrong expectations, you might confuse your target market and, also, miscalculate your campaigns. What's more is you might doubt yourself. So, it's imperative to set the right expectations from the beginning.
When planning your hyperlocal marketing campaign, you need to give it time before you connect with your target audience. So, set a timeline.
Also, figure out how many leads you can realistically expect from your campaigns. It's critical to be realistic.
After you've configured your expectations, don't think of them too much during the first few weeks. During this time, you should measure results, and tweak where necessary. Speaking of measurements, another key facet of successful marketing campaigns is A/B testing. You can test anything including:
Headlines
Colors
Graphics and image
Calls to action
Product descriptions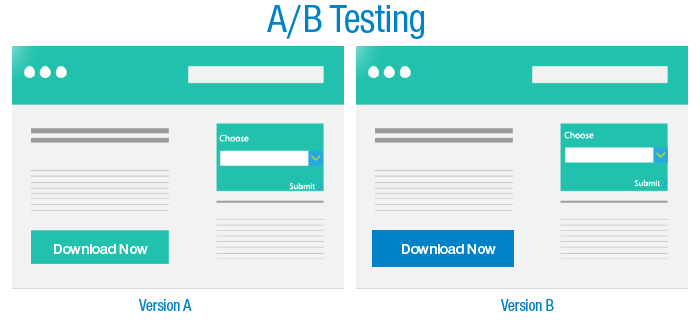 Image source
From your results, you can then combine all the most successful segments into powerful marketing materials.
Begin with content rooted in the localized area
Your business will grow quickly if you take the time to understand your target audience. The first question to answer is: who would pay for your products? What types of problems do your products or services solve?
Imagine that potential market has a problem. How does your product or service solve that problem?
You should also study your previous customers. What are their demographics, in terms of age, location, and even job roles?
Moreover, it's important not to make any assumptions. You might think you know your audience, but it makes sense to work with actual statistics and data. Once you truly understand your local audience, you can then customize your offerings based on their tastes.
If you don't live in the area, it helps to work with someone who lives in and understands the region. If you run a global business, this helps to humanize your various locations to the local audience. For example, if you have an American-based business that wants to expand in Asia, then it helps to have a local partner who understands the local tastes, customs, expectations, and traditions.
Paid Search Targeting within a Radius or Zip Codes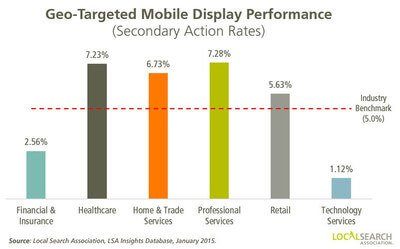 Paid search targeting by zip code or radius is so specific that you can drill down and target any area of your choice. This hyperlocal marketing strategy helps you to become locally relevant. It doesn't matter if you are a small or large business, it pays off to be relevant within your local market.
With radius-targeting, you can set a 1-mile perimeter around your location and reach your targeted consumers within that radius. The same is true of zip codes. You can also target consumers based on their walking distance from your location.
If you have an area you would like to focus on, you can create ads that are only seen by consumers in that specific location. Through paid search targeting, you can also identify the audience you would like to convert into paying customers.
After you have set up your campaigns, you can also measure your performance by zip code. Based on your results, you might consider spending more in areas that are performing well.
Fortunately, according to the Local Search Association (LSA), 70 percent of customers don't mind sharing their location information if they get loyalty rewards in return.
Is your traffic declining?
Since 2009, we have helped hundreds of local businesses grow their online leads and sales strategically. Let us do it for you!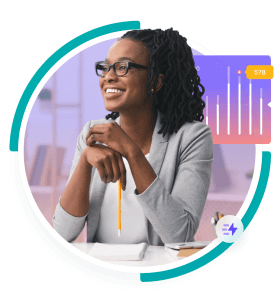 Optimize your mobile site/app
Since mobile has surpassed PC usage, it makes sense to optimize your mobile site or app for local usage. The first step is to highlight your brand in the app name. You can do this by using your brand name as a link anchor text. You also want to include the download page URL.
You'll also want to make sure your website is linked to your app page. Business owners often forget to include links to their website. For hyperlocal marketing, you should build a dedicated landing page for that local market. Furthermore, always include your address.
Forge partnerships with noncompeting businesses
An overlooked opportunity is the potential for leads you will get by partnering with a non-competing business. This is one of the fastest ways to get new sales opportunities, especially if your new business partner already has ties to your local market. Through research, you can formulate the types of non-competing businesses that would make the most sense for a partnership.
Once the non-competing business is on board, take time to create shared and targeted advertising content. Set up events that allow each partner to present their products and services. You can even pool your resources together to accumulate a larger advertising spend.
Collaborate with local charities
People want to be associated with businesses who give back. Partnering with a charity helps to market your business, while also supporting a worthy cause. The good news is many charities understand the marketing opportunities and are willing to help.
The objective is to choose the right charity. It helps to find one that you believe in. As a result, you will be more excited to give your time and resources. On the business side, you also want to select a charity that will give you better exposure within your chosen market.
Adding your business name to a local charitable cause will help to maximize your hyperlocal marketing efforts. If the cause is high-profile enough, you may even attract local media. You can also ask your charity to make mention of your support in their marketing efforts.
Host a local contest
Contests should always be part of your hyperlocal advertising strategy. These will help to better engage your local audience. You will also increase the number of consumers who interact with your brand, not to mention, you can collect a lot of data from contests.
Consumers are usually willing to share their demographic data in the entry process. Just remember to ask relevant questions.
Contests also extend your reach as your fans spread the word. Think of how you've shared contests with your friends and family on your social media pages.
If you add a "share for additional entries" option, social media can help take your marketing efforts to the next level. Just make sure to research local regulations to ensure your contest is legal.
Get creative with advertising
It is critical to note that hyperlocal marketing extends beyond the digital landscape. Think of using some of the more old-fashioned methods of advertising from unique signage to billboards to community-based magazines and flyers. Hyperlocal advertising helps you to become more strategic about your advertising spend and focus only on the most profitable channels.
Sponsoring a local sports team is another way to extend your reach within the local community. The team's supporters should be part of your target audience. When you deliver effective marketing messages, you can convert the team's fans into your own customers.
If your goal is to increase brand awareness, then you can easily measure success. An example of a company that takes sports marketing to the next level is Red Bull.
There was a time when Red Bull was just another beverage at the grocery store. Today, it is one of the world's most popular energy drinks after Red Bull started sponsoring and giving away drinks at sporting events.
Provide an excellent in-store experience
If you walk around any street, you'll notice almost every brick-and-mortar store offers free Wi-Fi. This is an offering that can attract local customers you've never had before. Today, many consumers are used to traveling and venturing out alone to local cafes, pubs, restaurants and stores.
In addition, people often want to multi-task while they enjoy browsing the Internet, eating something or sipping on a hot cup of soothing coffee. So, they need Wi-Fi.
By providing free Wi-Fi, you extend your hospitality and customer service to new clientele. People who need to check email might stop in, and then, decide to purchase one of your products or services too.
But, there's more to it than that. You can also configure your Wi-Fi service to require an email address for access.
This way, you can acquire basic details of your new customers. Most customers will provide this information without issue, in exchange for free Wi-Fi.
Since free Wi-Fi is pretty much offered everywhere from hotels to libraries, and city centers, you are simply reaching your customer's expectations. In addition to offering a value for the money, good service, and high-quality products, free Wi-Fi also helps your business to stand out.
Here is another option: if you run a restaurant, then you can attract more local business with a prominent and versatile menu. People like to look at menus and prices before they enter a restaurant. This is part of the online trend where consumers prefer to execute their own research before selecting a place to eat.
When they're walking by your establishment, you should have a large menu available out front–with the correct prices. This can attract more local customers because they will see menu items they didn't know you had and will be able to see if they have the budget for it. Some customers won't walk into a restaurant until they know they can afford the meal they want.
It's also important to consider the theory called the "paradox of choice." This theory states that we feel more anxiety when we have more options. Try limiting the options to seven appetizers, seven entrees, and seven dessert choices.
One thing modern consumers don't want to do is to wait. We live in an instant gratification world. We can get anything we want with a few taps and a swipe.
So, waiting in line, is not something consumers have the patience for–especially if they are new customers. Several ways you can improve your wait times are to:
Search for the congestion points
Study your processes from the front end to check out
Offer opportunities for self-service
Consider customer expectations
Under promise and over deliver (if you have a 20-minute wait time, tell your customers the wait time is 30 minutes)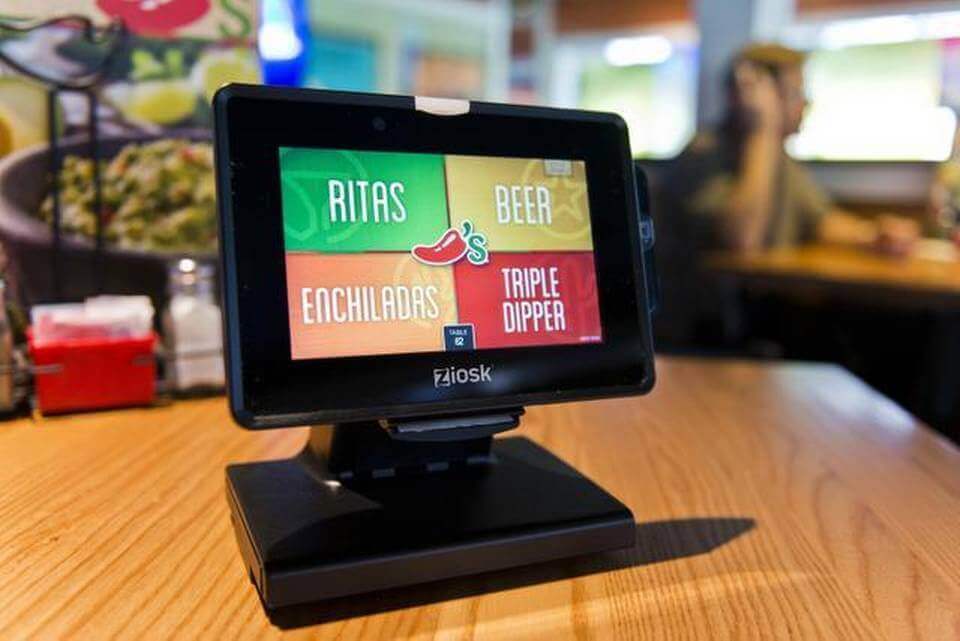 When it comes to self-service, this study by Steven Van Belleghem and SSI discovered that 40 percent of respondents prefer a self-service option. Think of how restaurants and grocery stores have successfully incorporated self-service options such as self-checkout and food payment kiosks and replicate that service.
Today's consumer is comfortable with technology and convenience. For the most part, customers want a quick in-and-out experience.
It's also important to keep your delivery promises. If your customer expects to wait no more than 30 minutes for food, make sure you deliver. And remember, that will be their expectation moving forward.
If you have served your customers in under 10 minutes, they will expect that timeframe on each visit. Nonetheless, managing customer expectations and shortening wait times can go a long way in improving your overall customer service.
Local targeting with SEO
Any business that wants to serve local clients should implement local targeting with SEO. This means you must think about factors such as:
Links
Social media
Indexing
Local pages
You also need to claim your local profile on Google–and other platforms–to show up for localized results. Another important facet is an online citation that uses your company's name, phone number, and address all on the same page. You will also need a lot of good reviews on your Google Places page.
It's worth noting that Google has made the move towards favoring newer and smaller businesses. After the Pigeon update in 2014, all signs point to Google placing a higher priority on local searches.
Google wants to give people unique and individualized results. In terms results, geographic location and search history affect results.
Since users are demanding even more personalized results, the significance of local targeting with SEO will only grow more prominent. Most mobile searches are made while on the go which means location-based searches are becoming more popular.
Searches and results are also getting hyper-specific. This is why you need to target with local SEO. Getting hyperlocal is the key. The fact that mobile search has surpassed desktop search only confirms this fact. Regardless of your business size, you will need to market to smaller niches in order to stay relevant.
Create a specific landing page for each business location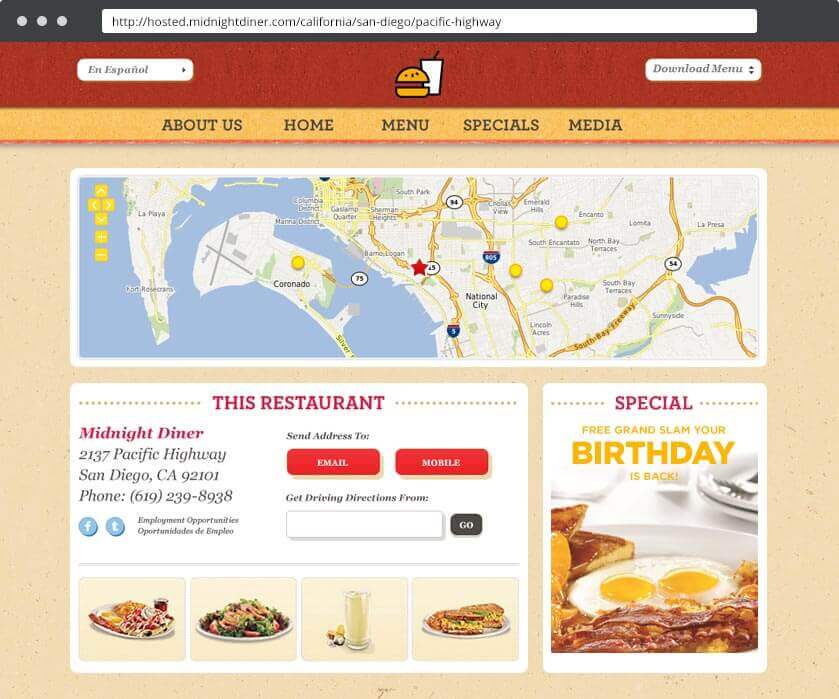 For effective hyperlocal advertising, it is important to have your landing page rank for every location of your business. With unique landing pages, you improve your rankings and may get picked up as a cited website by Google Maps.
Without a landing page for each local location, your business won't rank naturally for location-specific queries. However, this doesn't mean you have to create 50 landing pages.
Think of the areas you want to target and focus on those first. You can link to these landing pages on your main website with a header such as "Locations."
Usually, consumers will search for a service and a city. Not to mention, Google will localize results based on device location. If you want to show up for "hair salons in Raleigh," you need to have a local landing page that would be relevant to that query.
Add structured data markup to the appropriate web pages
Google crawlers want to understand your website. If you have structured data markup, you give Google crawlers information they wouldn't have had previously. Structured data connects all the data points of your website.
Structured data markup also offers rich snippets so that your pages look better on Google search. When someone does a search, a rich snippet provides a small preview of matching information on your site. So, rich snippets give your site a bit more pop, which helps your business to stand out within your local market.
You can only rank on the first page of Google search results if you incorporate structured data markup.
To implement structured data markup, you need to understand both Java and microdata. If you don't quite comprehend the basics of programming, there is hope. Google offers a structured data markup helper. Here's how to use it:
Sign in to your Google account
Select Add Structured Data Markup to a web page or email
Choose your data type
Paste in the URL of your web page
Choose Data and determine the type
Click on "Create HTML"
Download and test
Once you have implemented structured data markup, search engines will now have a better understanding of your content–especially for local search queries
Conclusion
Hyperlocal marketing and advertising plays a critical role in creating targeted campaigns. In addition, customers will respond better when they feel connected to your advertisements.
As a result, you drive both growth and ROI. You might have to think outside the box, but the pay-off is worth it–especially if you want to improve your local client base.
Is your traffic declining?
Since 2009, we have helped hundreds of local businesses grow their online leads and sales strategically. Let us do it for you!