5 Proven Franchise Development Marketing Strategies
Adam Heitzman
February 1, 2022
If you're looking to expand your franchise by getting new franchisees, now's the time to do it.
In fact, according to Franchise Insights' Startup Sentiment Index survey, 67.9% of entrepreneurs believe that now is the opportune time to start a business.
But, how do you market your franchise to attract potential franchisees?
This article will give you five proven methods for franchise development marketing that you can implement today to start attracting your ideal franchisees.
What is franchise development marketing?
Franchise development marketing is any marketing activity that you, as the franchisor, take to sell more business locations to potential franchisees.
The goal of franchise development is to expand your franchise into new territories. With the help of your inbound marketing team or a franchise marketing agency, you can incorporate several different traditional and digital marketing strategies to attract prospects.
By investing in the development process, you'll experience maximum franchise growth, which will lead to authority, more franchise sales, and more profits than ever before.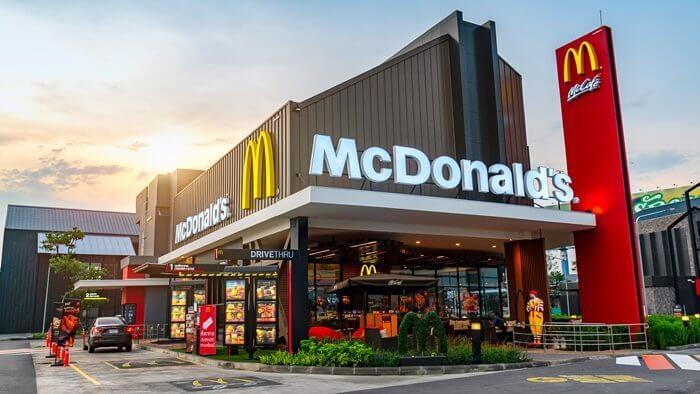 How to attract potential franchisees
Here are the top five marketing methods to attract prospects
1. Establish your brand as an authority
Making your brand an authority in its industry means that your franchise will have a great reputation amongst potential customers and franchisees.
And, since any franchise buyer wants to buy into a brand that's widely known, they'll be far more likely to consider buying into your business as opposed to those of your competitors.
You can establish your brand as an authority by hosting and attending events and webinars where you give presentations to express your professional knowledge. This will create a strong brand image in the minds of potential prospects.
2. Do community marketing
Community marketing refers to local marketing that targets prospective franchisees who are in a specific geographical location.
Several different methods, such as social media marketing, community events, sponsorships, and print advertising, can attract people who live in those communities.
The great thing about community marketing is that you can choose which locations you want to focus on. If there's a specific area that you want to move into, you can target that area with campaigns specifically suited to its people.
When you're doing this kind of marketing, be sure to mention the benefits of becoming a franchisee.
For example, 70.7% of entrepreneurs say that income potential is one of their biggest motivators. Therefore, it'd be a great idea for you to mention the great income potential that entrepreneurs can expect when buying into your business.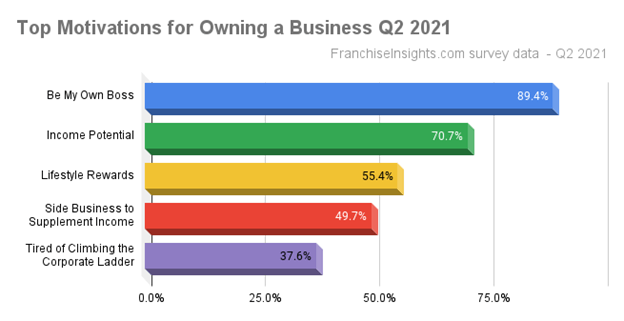 3. Optimize your website
Search engine optimization (SEO) is the process of optimizing your website's content, technical configuration, and link popularity so that it can rank higher on search engines like Google.
By optimizing your site, it'll be easier for ideal customers to find your website when they search for products or services related to your business.
Similarly, you can also attract visitors looking to become franchise shop owners in your industry by optimizing your web pages with the right keywords. You can do this through content marketing efforts (like blogging) and link generation both on and off your site.
In addition to SEO, you can also optimize your website for lead generation so that it's ready to convert possible franchisees into leads as soon as they land on your site. Do this by incorporating strong copy, beautiful design, and strong calls to action on your pages.
Once you have the contact information for these prospects, you'll be able to market to them directly with numerous digital marketing efforts, like direct mail, retargeting campaigns, and more.
Learn more about franchise SEO services here.
4. Use existing franchisees as advocates
Advocate marketing is extremely powerful and effective when it comes to obtaining new franchisees.
In short, advocate marketing refers to the process of turning your most enthusiastic customers (or, in this case, franchisees) into brand advocates.
You, as the franchisor, can achieve this by building strong relationships with your individual shop owners and ensuring that they know they're invaluable to your business.
At the end of the day, if your current franchisees are happy being a part of your brand, they'll be inclined to tell others — getting you the attention of other prospects through word of mouth.
Not only will this help you obtain new shop owners, but your franchise will also gain more brand awareness in the business community. Entrepreneurs and business owners will see your brand as an investment opportunity.
5. Leverage franchise opportunities websites
Franchise directory websites are supposed to be unbiased websites that provide aspiring franchisees with all the information they need regarding different franchise brands, franchise opportunities, and industry analysis.
Franchisees can compare different franchise brands and apply to opportunities through these sites.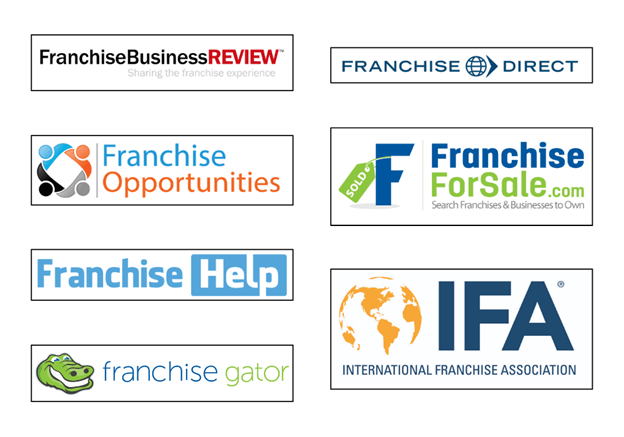 While social media can be highly effective for creating brand awareness and attracting prospects, using franchise opportunity websites can be even more effective since they target people who already want to become franchise shop owners.
Another benefit of using these websites is that they're already conducting their own marketing campaigns to attract visitors. As such, your opportunity will land in front of the right people.
Without a franchise opportunities site, a certain percentage of your target market won't even know that your franchise opportunity exists. This is because many of them solely rely on these sites when looking for a business to buy into.
Ready to attract potential franchisees?
Now that you know the ins and outs of franchise development marketing, you can go ahead and implement the above methods.
If you want to advertise your franchise effectively to potential customers, learn how to design and implement a successful franchise marketing plan here.