BuildZoom Review 2022: Is it Worth it for Contractors?
Adam Heitzman
September 29, 2022
BuildZoom.com is a digital marketplace headquartered in San Francisco, that helps to connect property owners to licensed contractors throughout the United States who can do and complete construction projects for them. The jobs vary in size, ranging from minor improvements and mid-sized remodels to full-blown construction projects. BuildZoom serves as a recommendation engine, taking into account the public data of different construction companies before suggesting the right one for a specific construction project. The platform introduces transparency into the industry, making it easy for people to hire reliable general contractors and helps craftsmen to build trust and access lucrative projects.
To get connected with reliable construction contractors, clients should start by providing information about their projects. This information includes details such as the budget, project specifications, personal preferences, contact information, and goals. Once the prospect submits the details, the project will be assigned a dedicated project consultant. The expert will help in refining the project details and providing guidance throughout the hiring process. BuildZoom will then go through more than 160 million building permits and 7.5 million contractor licenses. Clients will be introduced to local, experienced, trustworthy, and reviewed contractors, and get a chance to meet the contractors in person. Property owners will be able to work with the dedicated consultant to compare and hire the contractor that offers the best value.
Is BuildZoom worth it for contractors?
According to BuildZoom, the marketplace helps over 10 million people annually to find contractors for their different construction projects. While the new service promises contractors numerous opportunities, it is important to determine whether it is worth it for your business.
Pros of BuildZoom
Below are some of the advantages of the online marketplace:
Great inbound marketing strategy
Whether you are a residential or commercial contractor, marketing plays an important role in gaining new clients. BuildZoom makes for an effective marketing strategy through which contractors can connect with potential clients and solve their problems. The platform also allows contractors to create valuable content tailored to their target customers.
More lucrative jobs based on performance
To grow their business, contractors must continuously work to earn more lucrative jobs. Once a company gets the first few clients, it will be possible to win more business based on their performance reviews. In the long run, positive reviews will win you more businesses, while negative reviews could impact lead flow.
You build trust with your audience
Most construction projects will require huge investments in terms of time and money. As such, property owners will look for a trustworthy contractor who will deliver quality work. BuildZoom gives potential clients access to important information such as project photos, work history, and reviews from previous clients. Ensuring you have an impressive track record will help you build trust with your audience and earn more valuable clients.
Contractors pay once they get hired
Project referrals on BuildZoom are free. However, like many other third-party services, contractors will be subjected to a referral fee from the platform. BuildZoom charges a standard 2.5 percent based on the value of the project. The good news is that contractors are required to pay the fee only after they have been hired.
Cons of BuildZoom
For all the benefits that BuildZoom offers construction contractors, the service has its downsides. Below are some of the disadvantages you should keep in mind when evaluating whether the service is worth your time and investment.
Contractors have to pay a referral fee
One of the downfalls of this service is that contractors have to pay the standard 2.5 percent of the agreed-upon price once they have been hired to do a job. There are also certain additional costs that you will incur for using the service. Both standard fees and extra costs will eat into your profits.
There is stiff competition
BuildZoom has a database that contains all the contractors in the U.S. This comprehensive database means that there is a good chance clients in different areas will find contractors around their location. As such, there is stiff competition among construction businesses in the same location. With BuildZoom, businesses have to put in more effort to stand out from the competition and ensure they get chosen over other contractors.
[Attention Contractors]
Do you need leads for your business?
We are a full-service digital marketing firm and a 4X SEO Agency of the Year winner. We help contractors just like you generate leads. SEO, Google Ads, Facebook Ads, Web Design; we do it all. Request a free marketing strategy from our experts to see how we can help you!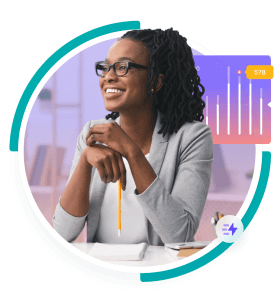 How to make the most of BuildZoom
Once a contractor has put their business on the BuildZoom website, they will want to make the most of the platform. Factors such as contractor license, building permits, and customer reviews play a critical role in determining whether prospects will choose your company. As such, you will need to do quality work and put out great products to build your reputation. In addition, you should consider using digital marketing services to promote your business and services on Google. Some of the options you can explore include search engine optimization, pay-per-click advertising, and social media marketing.
Home improvement is more than just a financial transaction; it is a partnership between a contractor and a property owner. BuildZoom allows contractors to build relationships with clients and make a strong case on why they are a good fit for the specific construction project. If you are to become a top contractor, you should ensure that your messaging strategy helps you connect with potential clients. Make sure you have an excellent bid proposal, upload it on the platform, and update it from time to time. You may also want to optimize your profile so that potential clients learn a lot more about your business. Lastly, turn a past hire into a future job by asking them to vouch for you through submitting a positive review.
Final thoughts about BuildZoom
BuildZoom is a great resource for consumers, saving them time and ensuring they find contractors who will deliver on their expectations. The fact that the service is free for consumers means that more and more people are likely to use it to enjoy a streamlined hiring process.
BuildZoom also offers a number of benefits for contractors with a good reputation and the relevant licenses. However, contractors have to put in work if they are to achieve success. In a nutshell, whether or not this marketplace will be worth it for your business will depend on how you make use of the opportunities it presents.