AI Real vs Fake: The Great Façade – Can You Spot The Difference?
Adam Heitzman
May 11, 2023
AI has regularly made headlines over the last couple of months, with people praising its ability to create photorealistic events that never happened on platforms like Twitter. The problem, though, is that it was already difficult to discern real vs fake on social media. Now, with AI image generation, and even audio and video creation, it has become more difficult than ever before. Despite the tool's rapid explosion into the public conscience, officials claim that AI has been one to watch for a significant period of time, and with industry experts like the 'godfather of AI', Geoffrey Hinton, as well as White House and government officials showing apprehension, it raises the question as to how cautious we should be with the power that these tools wield.
The explosion of AI has seen viral moments within popular culture, with users creating events that haven't happened but could be plausible, as well as several brands and individuals utilizing the tool to generate brand collaborations and campaigns. As such, HigherVisibility wanted to test the public to see whether they can tell which of the following are real or AI-generated. And if so, are they real campaigns generated on behalf of the brand, or by a Dall-E or Midjourney user demonstrating their creative prowess? 
Guardians of the Galaxy 3 vs. Mission Impossible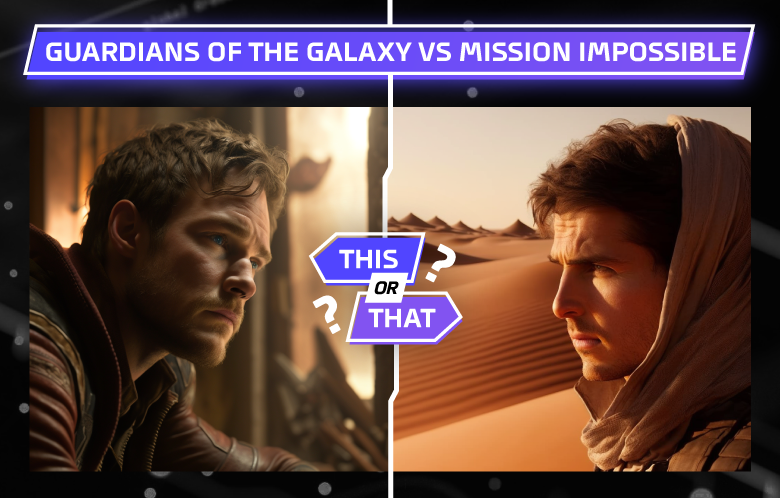 On the left, a still from the recently released Guardians of the Galaxy 3 featuring Chris Pratt, and on the right, a still from the upcoming Mission Impossible: Dead Reckoning Part One, set to be released 14th July 2023. The question is, which is real, and which is AI?
Pope in Puffer Jacket vs. Kourtney Kardashian's Birthday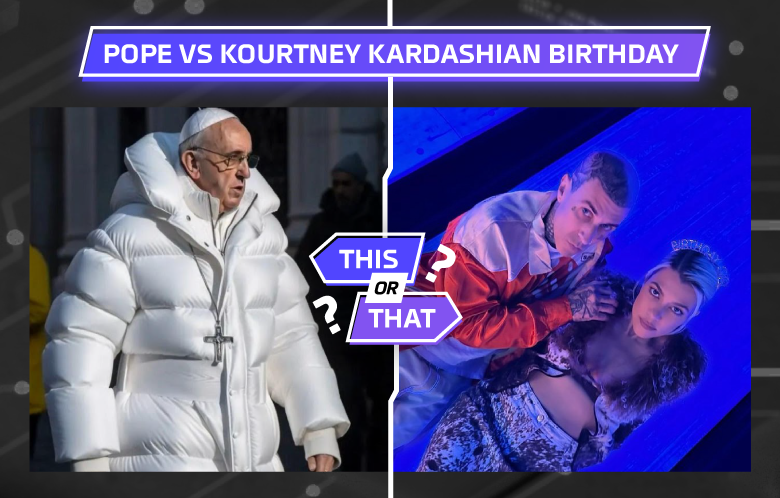 On the left, a viral image of Pope Francis looking dapper in a long white puffer jacket, and on the right, an image from Kourtney Kardashian's birthday party. Can you detect the AI?
Nike 'Soft' vs Nike x Tiffany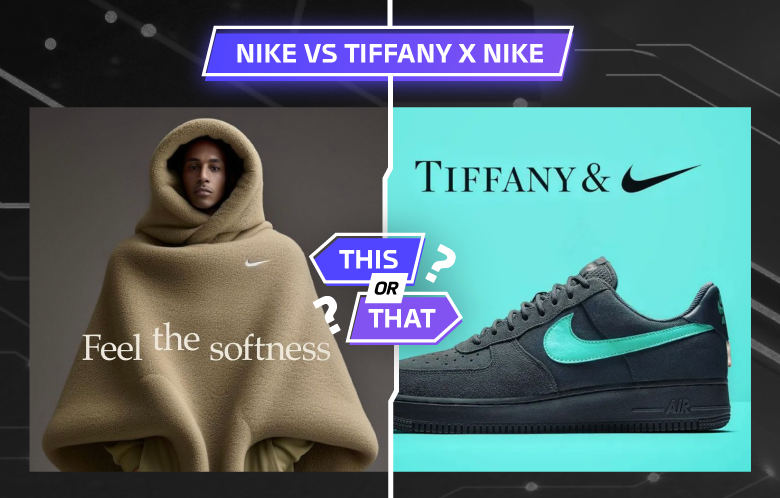 On the left, a Nike campaign catering to its lounge-loving consumers, or on the right, a higher-end collaboration between Nike and Tiffany?
Ikea x Patagonia vs Jacquemus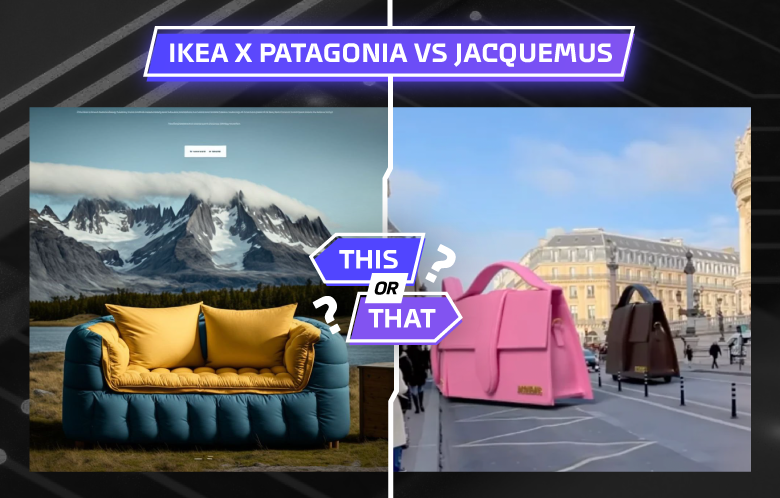 On the left, a collaboration between Ikea and Patagonia, both renowned for their commitment to sustainability and environmental causes, or Jacquemus on the right with giant versions of their 'Bambino' bag rolling through the streets of Paris?
Dior Dubai Concept Store vs Adidas x Bad Bunny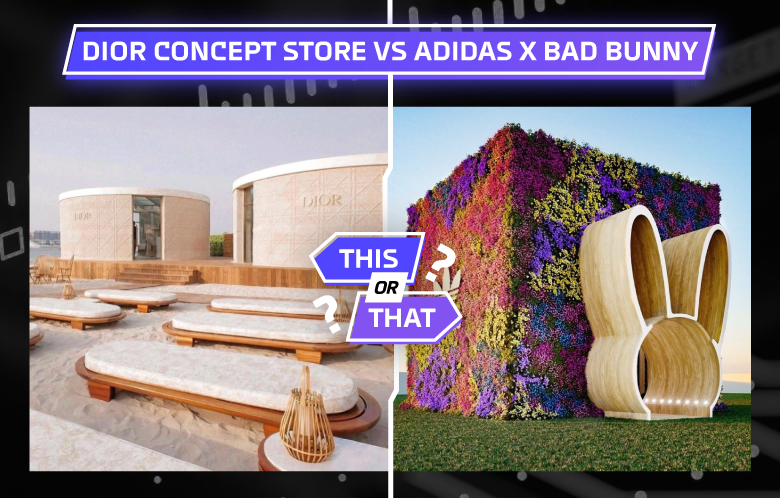 On the left, a Dior concept store situated on Jumeirah Beach in Dubai, and on the right a collaborative pop-up event at Coachella between artist Bad Bunny, and Adidas?
Ultimately, whether you've seen some of these examples across the wider media, or you're looking at them for the first time, many of them wouldn't be discernible to the average person as they mindlessly scroll through social media. A test in critical thinking? Perhaps. But what's important as AI image generation tools continue to advance, is to cast an even more critical eye over what we see on our daily social scan. HigherVisibility's recent study of attitudes towards social media found that over 1 in 2 (57.71%) often mindlessly scroll through social media, with a similar number (58.26%) expressing concern about the future of what life may look like due to the rise of social media and technology. Almost one quarter (24.61%) also agreed that if people continue using social media as they currently do, over the next 50 to 100 years people will be more susceptible to fake news. This isn't so difficult to believe considering the prevalence of fake news in society prior to AI, but with artificially-generated images, audio, and even video, the potential for misinformation en masse is very real.
Answers to quiz:
Guardians of the Galaxy 3 vs Mission Impossible- both AI generated
Pope in Puffer Jacket vs Kourtney Kardashian's Birthday- Pope AI generated
Nike 'Soft' vs Nike x Tiffany- Nike Soft AI generated
Ikea x Patagonia vs Jacquemus- Ikea x Patagonia AI-generated, Jacquemus used 3D rendering but this is an activation produced by the brand itself
Dior Concept Store vs Adidas x Bad Bunny- both real activations/neither AI-generated
——————————————————————————————————————————
Methodology
We selected campaigns and instances of AI that are more widely known, as well as lesser so. Combining this with selected instances that we developed in house using Midjourney.